When Should You Sell a Rental Property?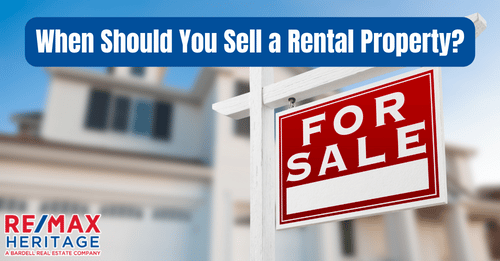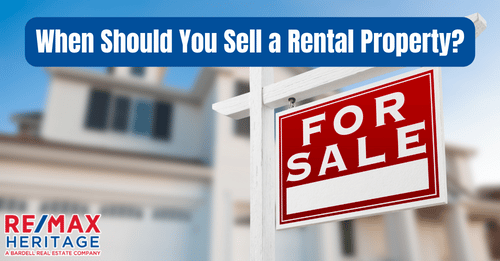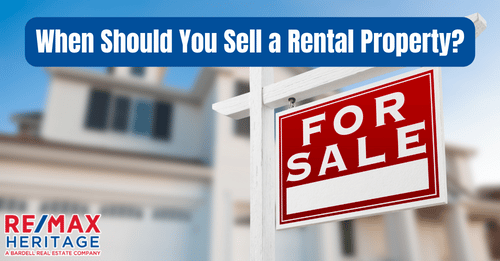 ​
Investment properties can be a lucrative source of passive income, but factors like profitability, maintenance, and the housing market at large can become good reasons to sell a rental property.
It is reported that roughly 16% of landlords reported plans to sell an investment property in 2022.(Source) If you're wondering whether to sell your property or when to sell it, here's what to know about selling a rental property.
How Do I Know if I Should Sell My Rental Property?
Determining whether to sell or keep renting your property depends on a variety of factors, but these are a few indicators that it may be time to consider selling:
Profitability: Ideally, your rental property should bring in more money than you're spending to maintain it. If the rental income you're generating isn't higher than the cost of your annual

 

operating expenses, the profits (or lack thereof) may not be enough to justify holding on to the property.
Maintenance: Maintenance is an unavoidable part of owning a property, but it can be time consuming. If the time and money spent on rental property maintenance becomes overwhelming, it may be time to consider hiring a

 

property manager

 

or selling.
Tenant turnover: High tenant turnover can be the result of many things — the rental market, the property itself, or even your style as a landlord. But high tenant turnover means spending time and money advertising your property and losing rental income due to vacancy, which can become unprofitable over time.
Property finances: Financial factors like property appreciation, capital gains from selling a rental property, and new investment opportunities should be considered, too. If your rental property is worth a lot more now than when you bought it or you've identified an even better investment opportunity, it could make sense to sell. Note that it's important to be aware of any capital gains taxes from a sale and how to defer them with a

 

1031 exchange.
Housing market: The current housing market can dictate how much you can charge for rent, how high tenant turnover is, and how valuable your property would be if you were to sell. In

 

highly competitive housing markets, landlords may be more incentivized to sell a property.
Location: If you're moving away from your rental properties, you can always try

 

long-distance real estate investing. But since this often means hiring a property manager, some landlords opt to sell their rentals, instead. 
What To Do Before Selling a Rental Property
Before you list your rental property on the market, a few things need to be handled:
Notify your tenants: You'll need to give tenants appropriate notice that you're selling the property. The amount of notice often depends on your lease and local laws, but can also dictate your timing for listing the property. In some cases, tenants will need to leave the property, but in others, a new owner will

 

take over the rental lease.
Prepare the property: Once you notify tenants of the sale, you'll need to prepare the property for sale. This consists of a property inspection — regardless of whether tenants are staying or leaving — to identify any wear and tear or damage and address any needed repairs. If tenants have moved out of the property, it may be a good time to tackle

 

property renovations

 

that will help increase the value of the rental.
Research home value: Doing some research on your property's value is essential, even before working with an agent.
Work with an agent: You can sell a property on your own, but most sellers choose to work with a

 

real estate professional

 

to make the selling process a lot smoother. An agent will be able to help you prepare the necessary paperwork, get your property in front of buyers through a multiple listing service, and assist with the entire home-selling process.
Time your sale: To avoid being hit with short-term capital gains tax, it's commonly advised to hold on to a rental property for at least one year. In some cases, you'll want to wait until a lease has expired or allow time to complete renovations. An agent can help you make decisions about when to list your property on the market. 
Resources for Selling a Rental Property
When you're ready to sell your rental property, Remax Heritage Bardell Real Estate (863) 424-2309 or visit our WHATS MY HOME VALUE where we can help you track your property's value and match you with a trusted real estate professional to guide you through the home selling process.
Ready to make a Move?
Bardell Real Estate are the experts in helping you with your selling, buying or renting needs near Orlando, Florida. Make your Disney area experience a forever memorable one. Call us now to speak to a real estate agent.