Homes and Villas For Sale in Orlando, Florida
Click the image to learn more about the surrounding cities and homes for sale in Orlando.
New Construction Homes For Sale in Orlando, Florida
Orlando Real Estate Market
Welcome to Bardell Real Estate, Florida specialist for new and resale villas and vacation homes, investment property, retirement homes and residential property – your gateway to buying and selling Florida property near Orlando. Our website contains all the essential information you need to make the right decision when Buying Florida Real Estate or selling Florida villas and holiday homes, just follow the links or click on the sections below to learn more about Selling Property in Orlando Florida. Dreaming of owning your own Florida villa? Purchasing property near Orlando, Florida represents one of the most attractive investment opportunities in the world. Orlando's world famous theme parks combined with Florida's year round sunshine has generated an insatiable demand for holiday homes. Clever investors are taking advantage of a multi-million rental market to subsidize their holiday home investment by ….Buying Florida Vacation Villas.
WHY PEOPLE CHOOSE ORLANDO FLORIDA
Year round sunshine, no state income tax and a lower cost of living than in many of the other east coast states are just some of the reasons thousands of people move to Florida every month.
Clean beaches and world renowned theme parks also makes Orlando the vacation capital of the world and an investment hot spot.
• Orlando is listed as the #1 Best Places to Buy a House by Forbes for the third year in a row.
• Orlando is the 4th largest metro area in the country, and it's also the fastest growing metro in the nation.
• Over 68 million people visit the Orlando area every year making it the most visited tourist destination in the country.
• The population in Orlando has grown over 20% since the year 2010. To date, Metro Orlando houses over 2.6 million residents.
• As of 2020 rents grew by 3.44% in the last 12 months, 134% higher than the national levels.
• Orlando's projected job growth for the next ten years is the highest in the United States among the 200 largest metros, Forbes reports.
• Orlando Medical City boasts a $7.6 billion economic impact and will create over 45,000 jobs.
Of course, history is not necessarily a predictor of future performance but this infusion of revenue into the region is ushering in a new era of economic prosperity which allows home buyers an uncommon opportunity in which to participate.
All of our Agents are licensed Realtors©. We work on commission only and co-operate with builders, developers and other Brokerages which means we have access to every home on the market including new construction.
We match you with an experienced agent that understands the local market. You will immediately benefit from the knowledge obtained from literally thousands of transactions as we guide you safely through the process. 
Tracking your rental property income and expenses requires time and resources to keep everything organized. We share best practices on how to track rental property expenses and tips on how to properly manage rental tracking.
Call us today to find out more! 863-424-2309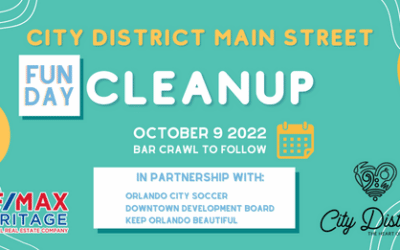 Join the City District Main Street for a community clean-up in the heart of downtown Orlando. This time we are partnering with the City of Orlando's Keep Orlando Beautiful and Orlando City Soccer Club to pick up litter and fill planters alongside Gertrude's Walk with new fresh plants and a new irrigation system. This is part two of this project!
Date and time – Sun, October 9, 2022
9:30 AM – 12:00 PM EDT
Location – Gertrude's Walk
Orlando, FL 32801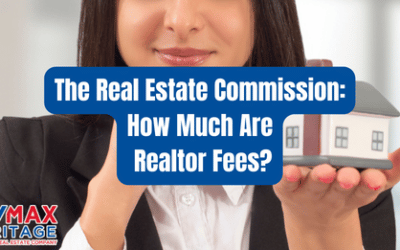 If you hire a real estate agent to help you buy, sell, or rent a house, this professional gets paid through the average real estate commission. So how much do you pay, and what for? Is there any wiggle room to negotiate this fee or the closing costs associated with it?
Today we are sharing with you everything you need to know about real estate commissions, from who pays to how much to where that money goes during a real estate transaction.
Call us today to find out more! 863-424-2309
Local Realtors© with a Global Reach
Our team of full-time Realtors© are some of the most experienced real estate professionals in
Central Florida and have represented thousands of local and international clients buying and
selling in the Sunshine State. Whatever your real estate needs you can relax with the comfort of
knowing our consistent "image" in both word and deed is …
"WHEN ONLY A PROFESSIONAL WILL DO".
Map Search
Make your search simple with our intuitive Map Search.