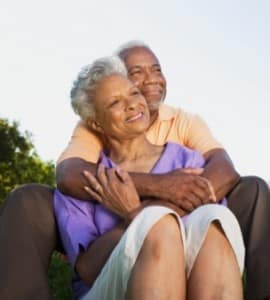 The 55+ Retirement Housing Market shows promise for builders, according to the Housing Market Index (HMI) released on November 8th by the National Association of Home Builders (NAHB). It is clear a significant spike in builder confidence was reported for 55+ homes.
This rise in confidence is a great improvement when compared with last year's numbers, based on the same time period. The Housing Market Index, which is used to show the current demands for new homes is based upon a rating from 0 to 100. It works as a forecast for the types of new homes that are in the highest demand.
The index for the 55+ Retirement Housing Market increased from a rating of 12 to 36 since 2008.
These changes are in part to people deciding upright whether to purchase a home or rent a home, based on their lifestyle needs, according to 50+ Housing Council Chairman, W. Don Whyte.
The 55+ Retirement Housing Market is analyzed in three distinct segments:
Single family homes
Multifamily condominiums
Rental apartments
The builder response is based on a number of things including: the status of current sales, prospective buyer traffic, and anticipated six-month sales for that market. They are judged as good, fair, or poor. 50 is considered an average view from builders. Even though all three segments of the 55+ Retirement Housing Market Index come in below 50, the ranking has doubled in the last year. In the next 6 months that number is anticipated to increase.
NAHB Chief Economist David Crowe states that he expects the positive trend to continue, but "the speed of the recovery is being constrained by factors such as tight mortgage credit, making it difficult for construction such as buildable lots that are beginning to emerge in some market areas."
Additionally, Crowe says that in part to improving conditions in additional markets around some part of the country, 55+ housing, like other segments in the housing industry, is continuing along a steady upward path.
Interested in retiring to Florida? Looking to buy a home in a 55+ community? Let Bardell Real Estate  assist you in finding the right home for you!
Direct quotes courtesy of  Florida Realtors®