Meet Tracy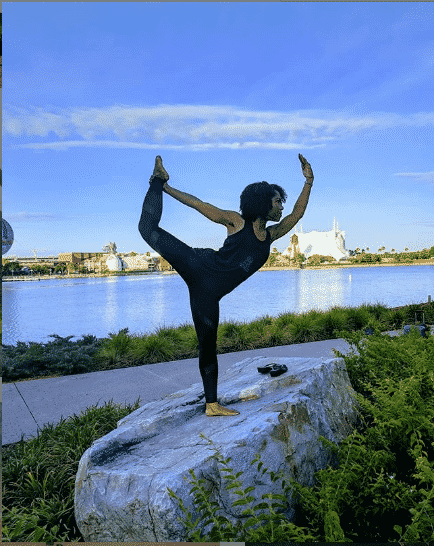 For a great part of my life, I felt that life had a certain structure to it, and that events came in a particular order; and anything that diverged from that order was a failure.  When this structure and event order that I thought was supposed to happen wasn't happening for me, I became incredibly frustrated, I felt very little joy, and I felt that everyone else had a secret to living life successfully that was unknown to me.  Going down this path also led to comparing my life to others, which is never healthy.
My background includes graduating from an Ivy League college, and obtaining a law degree, and practicing law for several years, but with all of that I felt as though I hadn't really accomplished much because I was doing very little of what I enjoyed and I felt outside the framework of the life structure and order in which I believed demonstrated a successful life.  To make a long story short, eventually I discovered group fitness (which I love!), became a Yoga instructor (which I also love!), and strongly worked on my faith (which has been life changing!).  With each accomplishment or goal that I set and reached for myself, it helped me to improve my sense of self worth, my life outlook, and I started to feel more joyful.  
What I have learned over time is that events do not necessarily come in the same order for everyone, or they may not come at all.  What I have realized is that we can choose to see the good in our circumstances, and find the joy in our lives, but that doing so is a choice.  
I am in no way saying I have discovered all the answers, nor am I a therapist, psychologist, or psychiatrist, but I remember and know what it's like to feel frustrated, to feel like I'm not succeeding, or just generally not being content; and I like to help others who may be experiencing those same emotions get beyond them.  Drawing on my faith, and my legal and fitness backgrounds, and overall experiences I believe I am in a good position to help others improve their sense of self-worth and thereby their outlook on life.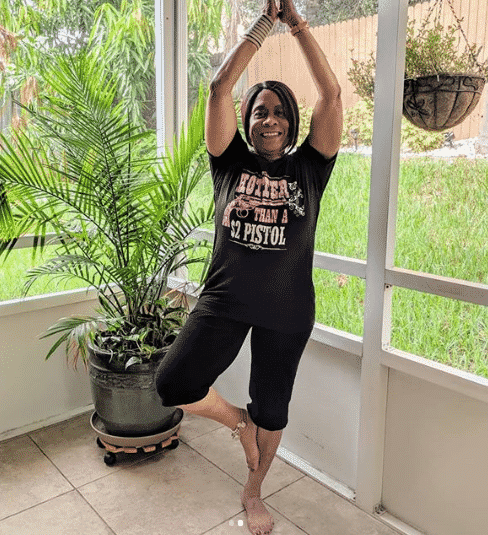 Meet Phillis 
Hello!  I'm 65+ years old and I believe age is just a number! About 10 years ago I was told I needed back surgery.  Instead of undergoing the surgery, I began doing Yoga and I believe because of my Yoga practice, I did not need to have the surgery. In 2018 I began my formal training, which I completed,  and I am now a certified Yoga instructor.  My career has ranged over several fields, including nursing.  I actually became a nurse at age 60 because I wanted to help others in need and guess what- age is just a number! 🙂
My daughter and I have very similar Yoga styles.  I want to promote calmness and relaxation, while building strength and improving balance.  Also, I want to make my classes an enjoyable experience.  In addition to teaching classes at 4 Towers Martial Arts, my experience includes teaching at a doctor's office, and I've participated in a special event for the employees of a local resort, that included approximately 1,800 attendees. Besides Yoga, I enjoy cooking, especially Jamaican goodies. 
We are so beyond fortunate to be able to share this wonderful experience of doing and teaching Yoga together. We enjoy spreading the message that Yoga is accessible to everyone, that you should never compare yourself with others, and last but not least, Yoga can be fun!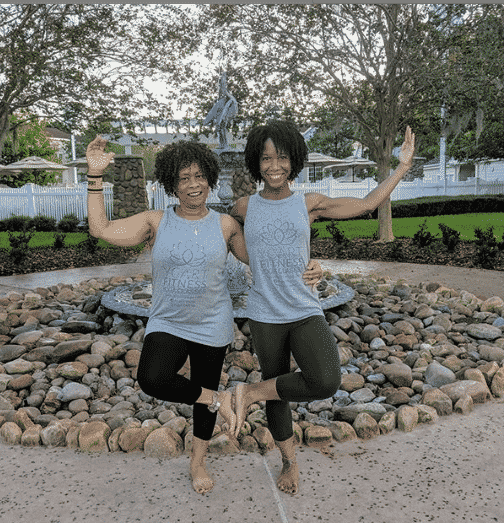 ---
My yoga training was through Yogamatrix Studios and I am a Registered Yoga Alliance instructor.In addition to Yoga, my teaching experience includes Gentle Aqua (similar to Yoga in the water), Aqua Fitness Blast (water aerobics), Les Mills BodyCombat (a high energy mixed-martial arts inspired workout), and Les Mills BodyFlow (a combination of Yoga, Tai-chi, and Pilates).With the exception of AdventHealth Celebration, my fitness activities are done through the limited liability company, Ycart Fitness, LLC.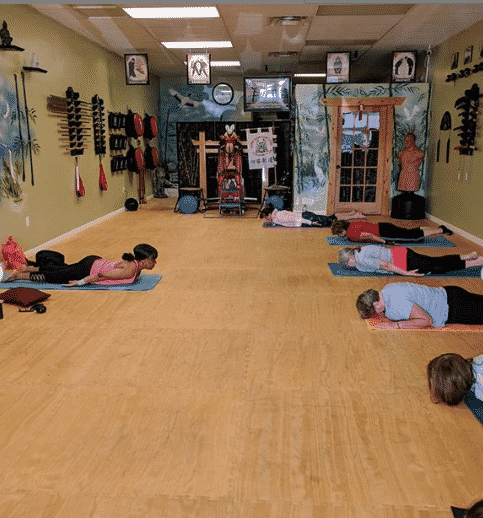 4 Towers Martial Arts- 205 Ambersweet Way, Davenport, FL
Hatha Yoga (All Levels)-Flowing sequences with options and an emphasis on breathing
Times: Tuesdays and Thursdays 9:50 a.m. to 10:50 a.m. EST
Gentle Yoga with a chair option- gentle sequences with a demonstration using a chair
Times: Wednesdays 9:30 a.m. to 10:30 a.m. EST 
Price
1 single class- $9.00
10 class package- $70.00
Livestream (online)-  so from the comfort of where ever you may be…you don't have to worry about traffic…about putting on make-up…getting dressed up, etc. 🙂
COMING SOON!
Unless otherwise indicated, all livestreaming group Yoga classes are $10.00 per class.
The link to sign up and join the class will be provided 10 minutes before the scheduled class on the day of the class.