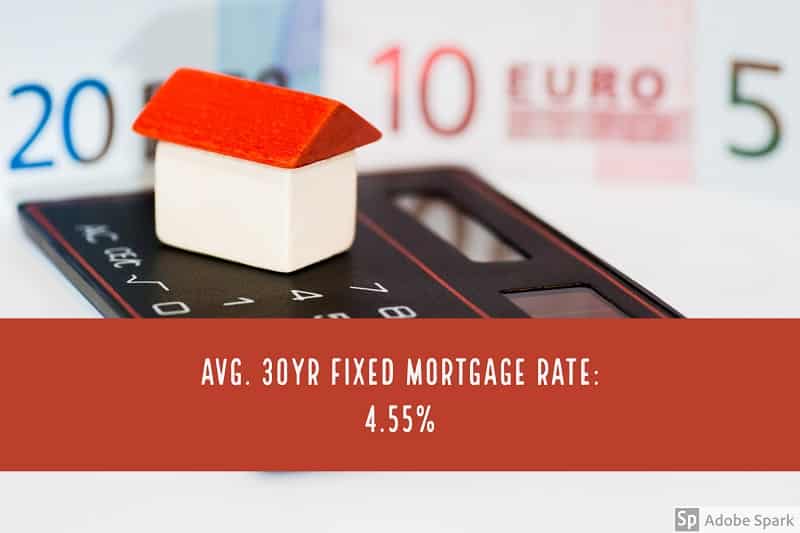 WASHINGTON (AP) – May 10, 2018 – The key long-term U.S. mortgage rate held steady this week, providing a lure for potential homebuyers as the spring buying season goes forward.
Mortgage buyer Freddie Mac said Thursday the average rate on 30-year, fixed-rate mortgages was 4.55 percent, unchanged from last week. The benchmark rate rose steadily for most of April, reaching its highest level in more than four years. By contrast, the rate averaged 4.05 percent a year ago.
The average rate on 15-year, fixed-rate loans declined slightly to 4.01 percent from 4.03 percent last week.
Despite higher borrowing costs and home prices, demand for home purchases has grown in the spring buying season as the economic outlook has continued to improve and bolstered consumer confidence.
Homes sold at a solid annual pace of 5.6 million in March, the National Association of Realtors reported last week, even though the number of houses for sale has plunged. As a result, average home prices are rising at more than twice the pace of wages.
The tight job market, solid economic growth and restrained inflation have kept mortgage rates steady, Freddie Mac chief economist Sam Khater suggested. "As we head into late spring, the demand for (mortgage) credit remains rock solid, which should set us up for another robust summer home-sales season," he said.
To calculate average mortgage rates, Freddie Mac surveys lenders across the country between Monday and Wednesday each week.
The average doesn't include extra fees, known as points, which most borrowers must pay to get the lowest rates. The fees on 30-year and 15-year fixed-rate mortgages were unchanged from last week at 0.5 point and 0.4 point, respectively.
The average rate for five-year adjustable-rate mortgages rose to 3.77 percent from 3.69 percent last week. The fee remained at 0.3 percent.
In your search for your Orlando Vacation Home, considering mortgage rates and fees play an important role. Be in the know with your Local Realtor at Bardell!! We are sure to keep you up to date with fitting properties for your situations and the best loan options to fit your budget. You are not alone in this journey! Contact us today to lock in your mortgage rate with a reputable lender and find your investment or second/vacation home today.
Source: Florida Realtors