Market in a Minute-October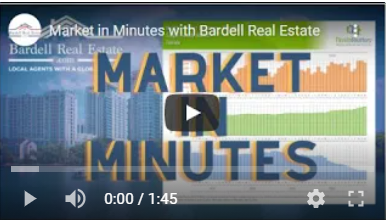 Welcome to this months Market in a minute.
Florida Realtors has released its resale housing market statistics for September, and they continue to show a pace of home sales activity well above pre-pandemic levels.
Closed sales of existing single-family dropped just over 5% in the Orlando market when we compare it to this time last year but we have to keep that in perspective. Last year the pandemic pushed transactions from Spring into Summer so if we look at September 2019 closed sales across Florida were actually up by over 20 percent.
The rate of growth in median sale prices from month-to-month has slowed and we actually recorded a slight drop in the median home prices as we continue to see things levelling off.
Inventory increased slightly in September(less than 1%)and that's the lowest increase since February of this year which means we still have 39% fewer homes on the market than this time last year. Prices appear to have levelled but if inventory starts tightening again we could see price growth ticking upwards, although what happens to interest rates going forward could also effect short term demand.
In the longer run, the only way we can address this shortage is to accelerate the production of new homes. Inventory remains just below one months supply and a balanced market is six months. So, we continue the long march back to a balanced market but until then Brad O'Connor Chief Economist at Florida Realtors summed it up best when he said "it's a seller's world, and the rest of us are just living in it".
Well that's all for now but remember every market and every community is different so for the latest information on buying or selling make sure you speak with your Realtor here at Bardell Real Estate and I look forward to seeing you next month.
Ready to make a Move?
Bardell Real Estate are the experts in helping you with your selling, buying or renting needs near Orlando, Florida. Make your Disney area experience a forever memorable one. Call us now to speak to a real estate agent.