How To Ace a Home Inspection and Sell Your Home Fast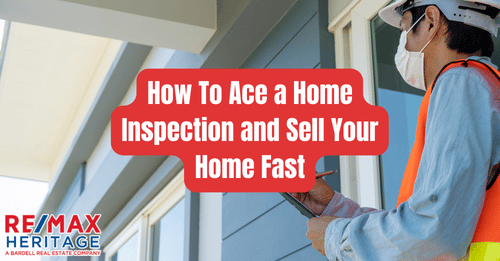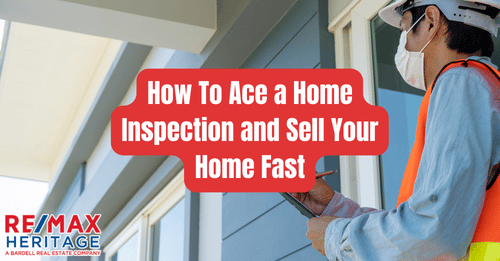 The home inspection can be a particularly stressful part of the homebuying process for buyers, but the equally anxious seller might be waiting with bated breath for the results as well. The buyer is typically responsible for scheduling and paying for the home inspection, but if the house is revealed to have major issues, the seller can be on the hook for repairs—or could lose the deal entirely.
Home inspection issues like termite or mold damage can mean the seller will have to shell out money, credits, or concessions to make things right with the buyer. If the buyer is truly turned off by the home inspection results (and has a home inspection contingency), they can walk, aka a seller's worst nightmare.
So why wait for a buyer to initiate a home inspection? If you're preparing to sell your home, here's how to identify any problems that can potentially stymy the sale.
Consider a pre-inspection
While it's not required, a pre-inspection of your home could make the process of selling go quicker. You can disclose to buyers any problems your home inspector uncovered and how you've addressed them. You can also sidestep major negotiations during escrow.
For sellers not keen on doing a pre-inspection, Steve Silcock recommends, at the very least, having the major systems (i.e., HVAC, electric, plumbing) inspected. These are costly to replace, and inspecting them can provide some peace of mind to potential buyers.
Steps to ace a home inspection
Tidy up the home and leave
Before the inspector arrives, clean up any clutter.
Once you're done cleaning, it's time to depart so the inspector can inspect your home.
Make the home accessible
The inspector can give you a rundown of all the access points they'll need, but generally, they'll need to get to the garage, roof, attic and/or basement, electrical service panel, and under the sinks.
Provide a handy list of improvements
You've likely made some repairs on your house, so make sure you let your inspector know that.
That includes permits, too.
Get your paperwork together
Providing your inspector with warranties and other related paperwork can save time. Having a binder with all of your paperwork can keep you organized and ready to go.
Source: Realtor.com
Can you sell my home in Orlando ?
With over 30 years experience of selling property in the Disney Orlando area we have become the acknowledged experts and one of our experienced agents is ready and waiting to help you sell your home fast. Click Here or give us a call today at (863) 424-2309
Ready to make a Move?
Bardell Real Estate are the experts in helping you with your selling, buying or renting needs near Orlando, Florida. Make your Disney area experience a forever memorable one. Call us now to speak to a real estate agent.