Avoid the Chills and Move to Florida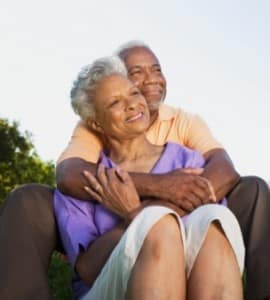 Warm, sunshine-filled areas offer abundant opportunities for happiness, health, wellness, and relaxation. They can enjoy favorable weather throughout the year that allows them to enjoy fun outdoor activities and a mild, relaxing environment.
Residents who live in sunnier climates enjoy several advantages compared to those who live in cooler, snowier ones. Here are three benefits:
You'll spend less money protecting yourself from freezing winter weather

 

– You won't have to spend as much money protecting yourself from the cold. For instance, you'll need less seasonal clothing and won't need to invest in expensive snow tires.
Warmer climates may improve your vitamin D levels

 

– A national study estimates that

 

40 percent of Americans

 

have a vitamin D deficiency. Natural sunshine is a great source of this nutrient. Human beings produce this essential vitamin when sunlight contacts the cholesterol inside their skin.  It helps build bones, strengthens the immune response, and lowers blood pressure.

 

Other evidence

 

shows this vitamin can prevent other chronic health issues.
They offer more opportunities to enjoy outdoor activities

 

– You can enjoy outdoor exercise throughout the year in warm climates, unlike colder ones. In mild areas, temperatures can dip on chilly mornings and raise during the afternoon. Snow is still a rarity. You can enjoy morning walks, or spend the day sailing, fishing, or camping. There are also great opportunities for sunbathing.
Warmer climates help boost the moods

 

– Increase outdoor activities can make you feel better and alleviate depression.
Central Florida is best known as a tourist destination because most of the theme parks in the state are located here, but there is so much more to explore off the beaten path.
Plus, there are a lot of retirement communities to choose from.
Some prominent central Florida cities include Orlando, The Villages, St. Cloud, Clermont, Kissimmee, Leesburg, Ocala, Gainesville, and Lakeland.
Ready to make a Move?
Bardell Real Estate are the experts in helping you with your selling, buying or renting needs near Orlando, Florida. Make your Disney area experience a forever memorable one. Call us now to speak to a real estate agent.