August Market in Minutes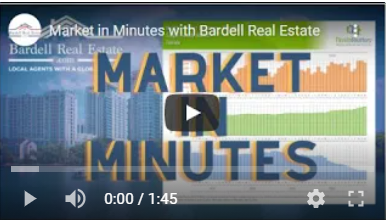 ​Welcome to this months Market in a minute. Resale activity during July 2021 is showing multiple signs that the housing market is continuing on a steady path towards normality.
Closed sales of single-family homes were down very slightly on a year-over-year basis in July, by just over 2 percent, but that's the first time sales have been down year-over-year at the statewide level since May of 2020, near the beginning of the pandemic.
Listings of single-family homes continued to rise throughout July but this rebound in inventory will take a long time to get back to the levels we had pre-pandemic. At the end of July, there were still almost 39 percent fewer single-family listings than the year prior, and almost 59 percent fewer listings than at this point in 2019.
The number of new listings increased for the fifth straight month and with inventory rising again, price growth will begin to slow over the coming months. We will increasingly be seeing fewer properties receiving multiple bids over the coming months but for now, were still firmly entrenched in sellers market and it remains red-hot. Orlando's median home price reached $320,000 in July 2021, continuing a six-month trend of record-setting prices.
So in summary, sales rates are trending back to what we might consider a normal level of growth. Inventory has started a trend back toward normalcy, as well but it's going to be a long road.
Well that's all for now but remember every market and every community is different so for the latest information make sure you speak with your Realtor here at Bardell Real Estate and I look forward to seeing you next month.
Ready to make a Move?
Bardell Real Estate are the experts in helping you with your selling, buying or renting needs near Orlando, Florida. Make your Disney area experience a forever memorable one. Call us now to speak to a real estate agent.