Visit Orlando has announced their 10th annual 'Magical Dining', a month-long program from August 24-September 30, 2015, where participating restaurants feature three-course (prix fixe dinners) starting at just $33 per person. There are more than 70 Orlando area restaurants that are participating this year.  The three-course meal will include an appetizer, an entree and a desert.
What a great way to experience Orlando! Get out and explore what Orlando's Chefs are stirring up and help ELEVATE Orlando continue to motivate our youth. Mark your calendars for August 24th because it's date night! Click on the image below to view FAQ's regarding this upcoming event.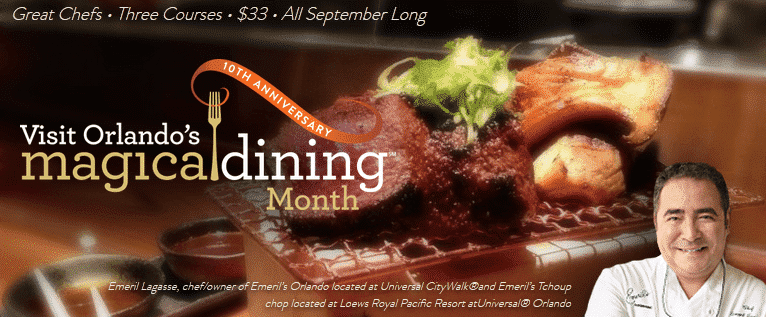 For every meal that is sold, one dollar will be donated to ELEVATE Orlando. ELEVATE Orlando meets the complex needs of urban youth by providing both character education & life skills training. Our mission is to equip urban youth to graduate with a plan for the future. This goal is achieved by establishing long-term relationships between ELEVATE Orlando Teacher/Mentors and students through three program areas: In-School programs which teach curriculum emphasizing character & leadership development, 24/7 Mentoring, and Post-Secondary preparation. To learn more about ELEVATE Orlando please click here.