Why Winter Haven?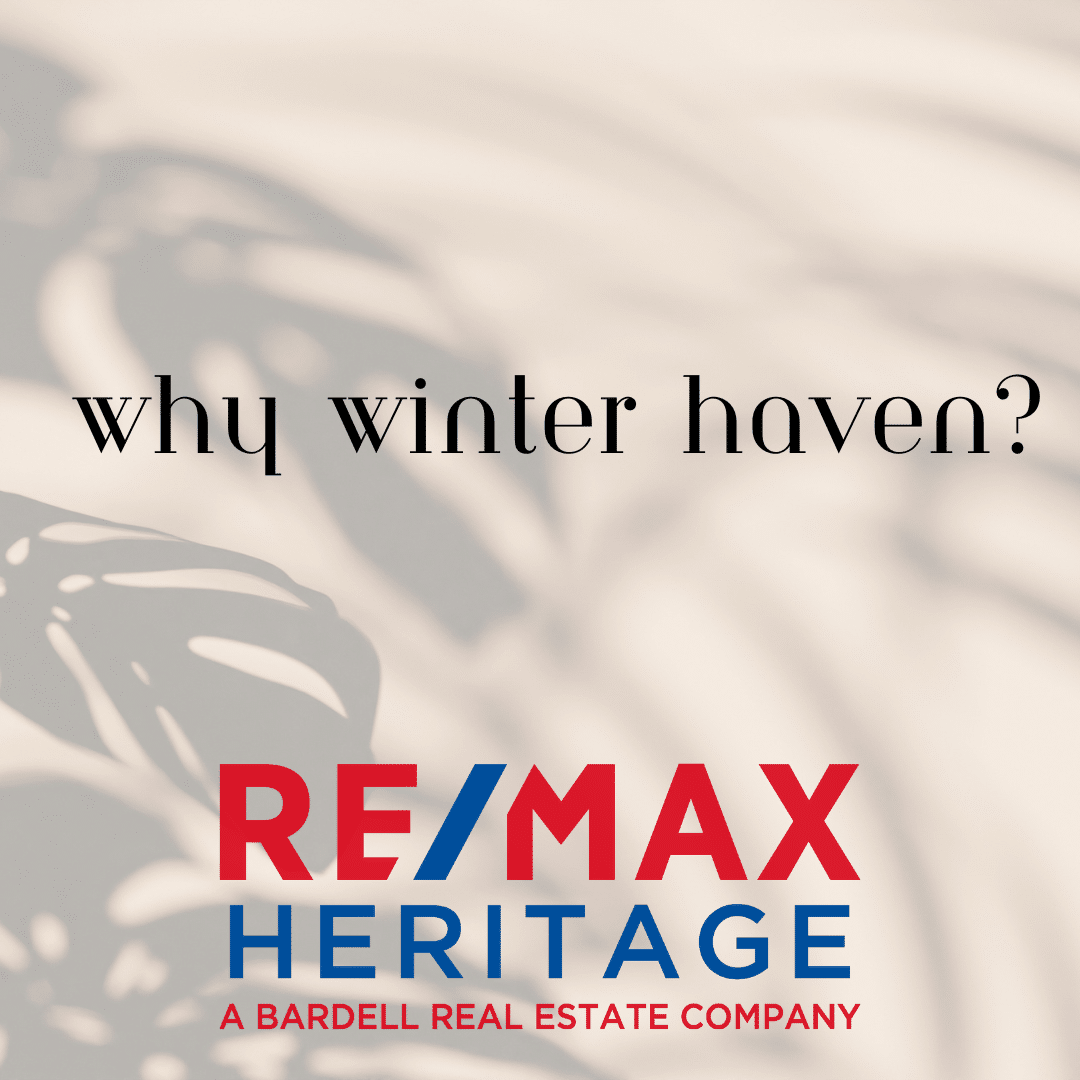 Winter Haven, Florida
Location and Geography: Winter Haven is situated in the heart of Central Florida, approximately halfway between Tampa to the west and Orlando to the east. It is about 55 miles southwest of downtown Orlando and 68 miles northeast of downtown Tampa. Winter Haven is characterized by its gently rolling terrain and a network of natural and man-made lakes. These lakes, including Lake Howard, Lake Cannon, and Lake Eloise, are part of the "Chain of Lakes" system and are a prominent feature of the city's landscape. The city is surrounded by various bodies of water, making it a popular destination for boating, fishing, and water sports. The largest lake in Winter Haven is Lake Hamilton, which covers approximately 2,184 acres. Overall, Winter Haven's geography is defined by its picturesque lakes, making it an attractive place for outdoor enthusiasts and those seeking a serene and scenic environment in Central Florida.
Housing Market: Winter Haven, like many other areas in Florida, has experienced strong demand for residential properties. The city's attractive lakeside setting, relatively affordable housing compared to larger Florida cities, and a pleasant climate make it appealing to homebuyers. In recent years, home prices in Winter Haven have been on an upward trajectory. The demand for housing, coupled with limited inventory, has led to price increases. However, Winter Haven's housing prices tend to be more affordable compared to some other Florida cities. Mortgage interest rates, which were historically low in recent years, have influenced the affordability and demand for homes in Winter Haven. However, interest rates can fluctuate and impact the housing market.
Commute and Transportation: Winter Haven, Florida, is located in Central Florida and is accessible by various transportation options. I-4 (interstate 4), This major interstate highway runs through the region, connecting Winter Haven to both Tampa to the west and Orlando to the east. I-4 is a key route for commuters traveling to these major metropolitan areas. The nearest major airports to Winter Haven are Orlando International Airport (MCO) and Tampa International Airport (TPA). Both airports offer a wide range of domestic and international flights, making air travel accessible to residents and visitors. Winter Haven is part of the Citrus Connection public transportation system, which operates bus routes within the city and connects it to other areas in Polk County. This provides a public transit option for residents and commuters. Winter Haven's transportation infrastructure, including its proximity to major highways and access to public transit, provides residents and commuters with various options for getting around the city and connecting to neighboring areas.
Community and Lifestyle: Winter Haven, Florida, offers a unique community and lifestyle that attracts residents and visitors alike. Known for its charming neighborhoods, beautiful lakes, and a range of recreational activities, Winter Haven provides a welcoming and diverse environment. Referred to as the "Chain of Lakes City" due to its interconnected lakes, residents and visitors can enjoy activities like boating, fishing, water skiing, and paddleboarding on the numerous lakes in the area. The city is known for its family-friendly atmosphere, with many parks, playgrounds, and community events. It's an ideal place for families to raise children. Winter Haven hosts a variety of community events throughout the year, including festivals, farmers' markets, and concerts. The Winter Haven Chain of Lakes Boat Parade is a popular holiday tradition.Overall, Winter Haven offers a blend of natural beauty, cultural attractions, family-oriented activities, and a warm community spirit. It's a place where residents can enjoy a relaxed Florida lifestyle while having access to urban amenities and opportunities.
Ready to make a Move?
Bardell Real Estate are the experts in helping you with your selling, buying or renting needs near Orlando, Florida. Make your Disney area experience a forever memorable one. Call us now to speak to a real estate agent.