Why Kissimmee?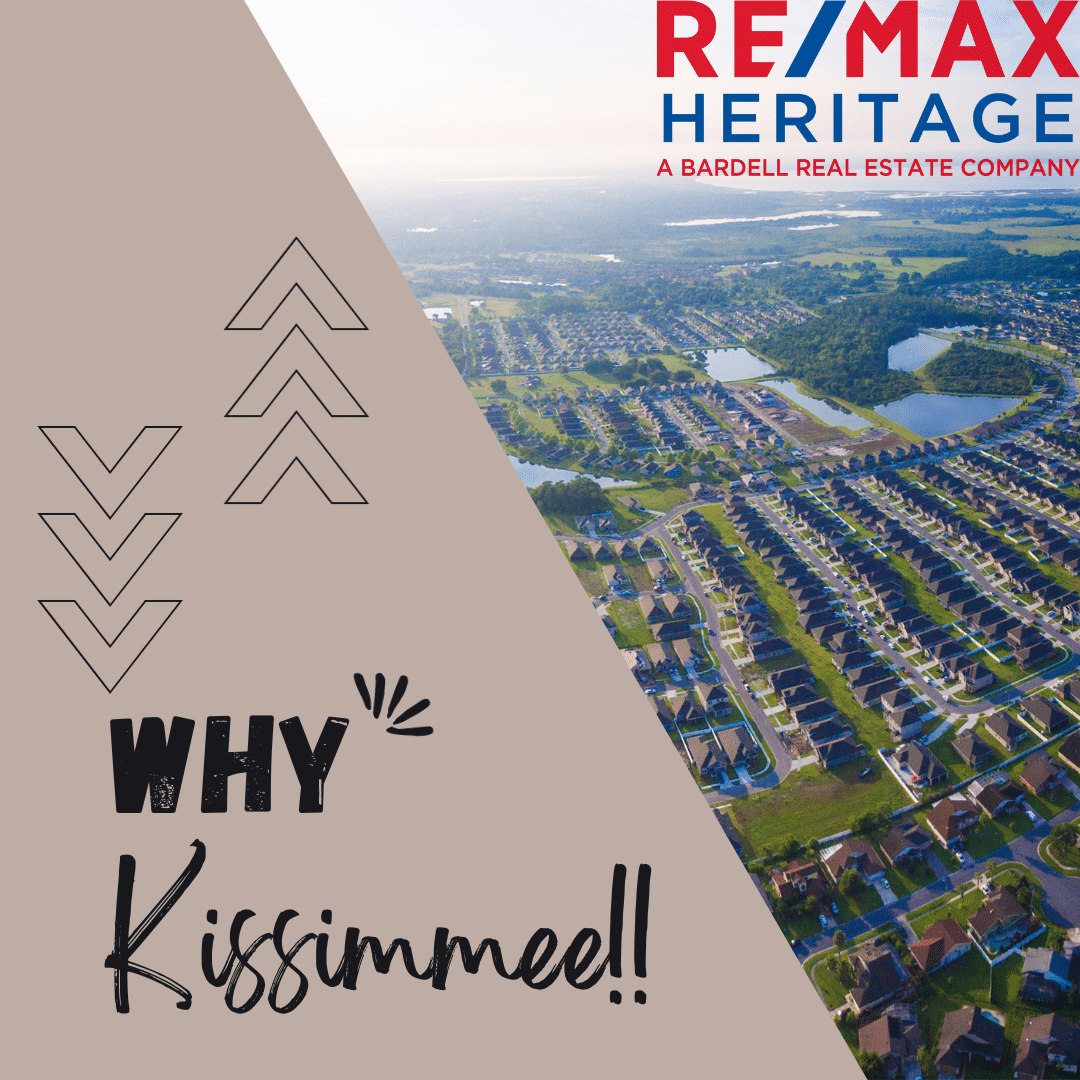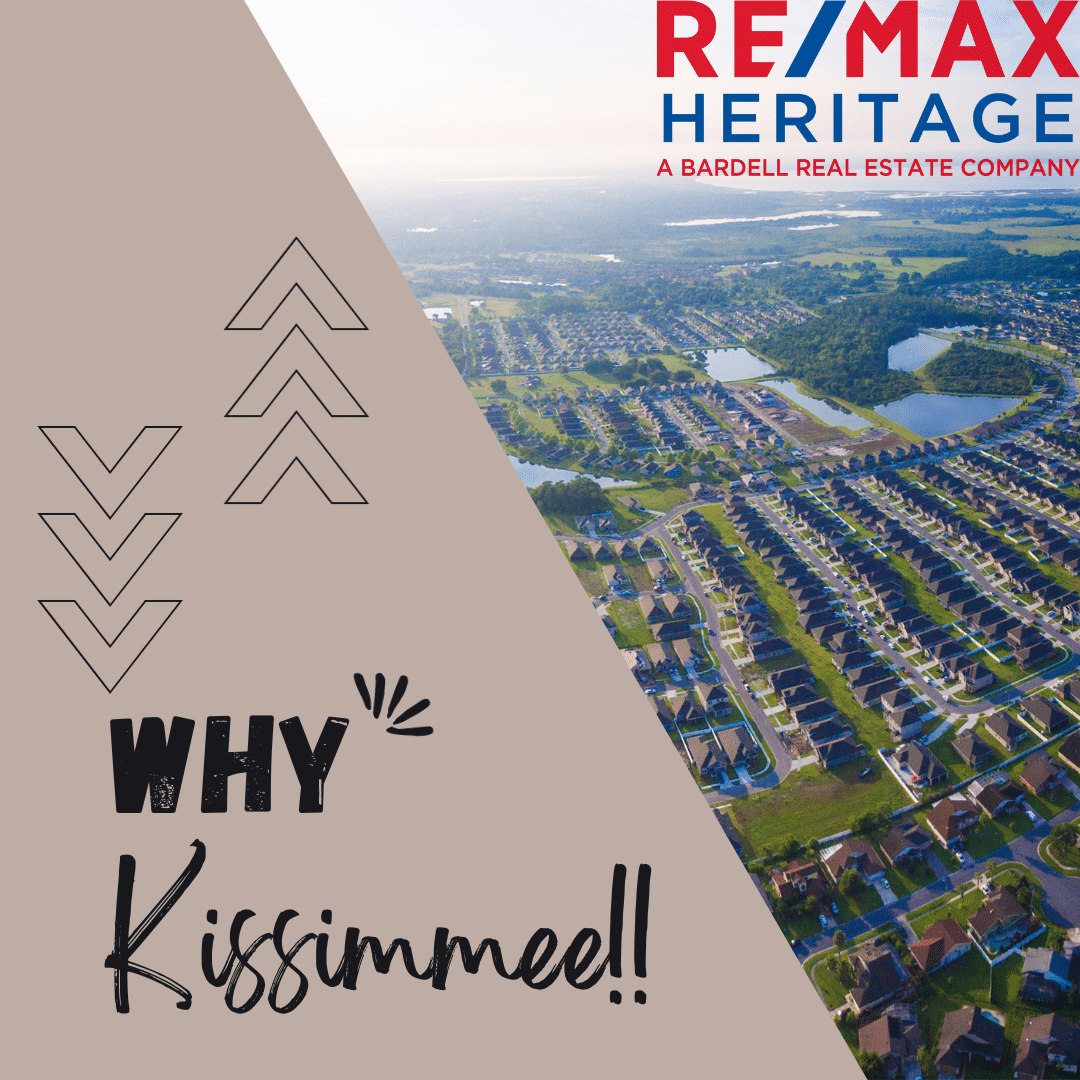 Why Kissimmee!
Location and Geography:
Kissimmee is a city located in Central Florida, United States. It is situated in Osceola County, which is in the central part of the state. Kissimmee is approximately 17 miles  south of downtown Orlando, making it part of the greater Orlando metropolitan area.  Lake Tohopekaliga, often referred to as Lake Toho, is one of the prominent lakes in the area. Kissimmee is well-known for its proximity to major tourist attractions, including Walt Disney World Resort and Universal Orlando Resort, making it a popular destination for tourists visiting the Orlando area. The city also offers a variety of recreational activities and access to natural areas, including the nearby Everglades and Florida's wildlife.
Housing Market:
Kissimmee, like many areas in Florida, had been experiencing strong demand for housing. The region's appeal as a tourist destination and a growing job market in the Orlando metropolitan area contributed to this demand. Home prices in Kissimmee had been on the rise, partly due to increased demand and a limited supply of housing. This made it more competitive for buyers, especially for affordable and mid-range properties. The Kissimmee area is known for vacation rentals, and this segment of the market was particularly active, especially with the proximity to popular tourist destinations like Disney World. Some homeowners had been investing in short-term rental properties.
Commute and Transportation:
Kissimmee is easily accessible by car. Major highways serving the area include:
– Interstate 4 (I-4): This is a major east-west interstate that connects Kissimmee to Orlando and Tampa.
– Florida's Turnpike: The Florida Turnpike provides a north-south route through the state and has exits near Kissimmee.
– US Highway 192 (Irlo Bronson Memorial Highway): This is a prominent road running through Kissimmee and is lined with hotels, restaurants, and shops.
Public transportation in Kissimmee is primarily provided by Lynx, the Central Florida Regional Transportation Authority. Lynx operates bus routes in the area, connecting Kissimmee to other parts of the Orlando metropolitan region. The Lynx Central Station in downtown Orlando serves as a major transportation hub. For air travel, Orlando International Airport (MCO) is the closest major airport to Kissimmee, situated approximately 15-20 miles away. This airport offers a wide range of domestic and international flights. Kissimmee has been working on improving its infrastructure for cycling and pedestrian activities, and there are initiatives to make the city more bike and pedestrian-friendly. Overall, Kissimmee has a variety of transportation options for residents and visitors, including roadways, public transit, and rail services, which can help facilitate commutes and travel throughout the region.
Community and Lifestyle:
Kissimmee, Florida, offers a diverse and vibrant community with a unique lifestyle that combines the charm of a smaller city with access to the amenities and attractions of a major tourist destination. Kissimmee has a diverse population, with residents from various cultural backgrounds. The city's diverse community is reflected in its local events, festivals, and dining options. A gateway to popular tourist attractions, including Walt Disney World Resort, Universal Orlando Resort, SeaWorld Orlando, and many others. As a result, tourism plays a significant role in the local economy, and many residents are employed in the hospitality and tourism industry. The city's location in Central Florida provides ample opportunities for outdoor activities. Residents can enjoy boating, fishing, and water sports on the numerous lakes in the area. The nearby Everglades offer opportunities for wildlife viewing and airboat tours. The city hosts numerous community events and activities, such as parades, holiday celebrations, and local sports events, which help build a strong sense of community. Being located near Orlando, residents have easy access to the cultural attractions, shopping, and dining options available in the larger city. Kissimmee has parks, golf courses, and recreational facilities that offer opportunities for sports and outdoor activities. Additionally, the city is near natural attractions like the Kissimmee Chain of Lakes, which are popular for boating and fishing.
Ready to make a Move?
Bardell Real Estate are the experts in helping you with your selling, buying or renting needs near Orlando, Florida. Make your Disney area experience a forever memorable one. Call us now to speak to a real estate agent.