When should you buy your retirement home?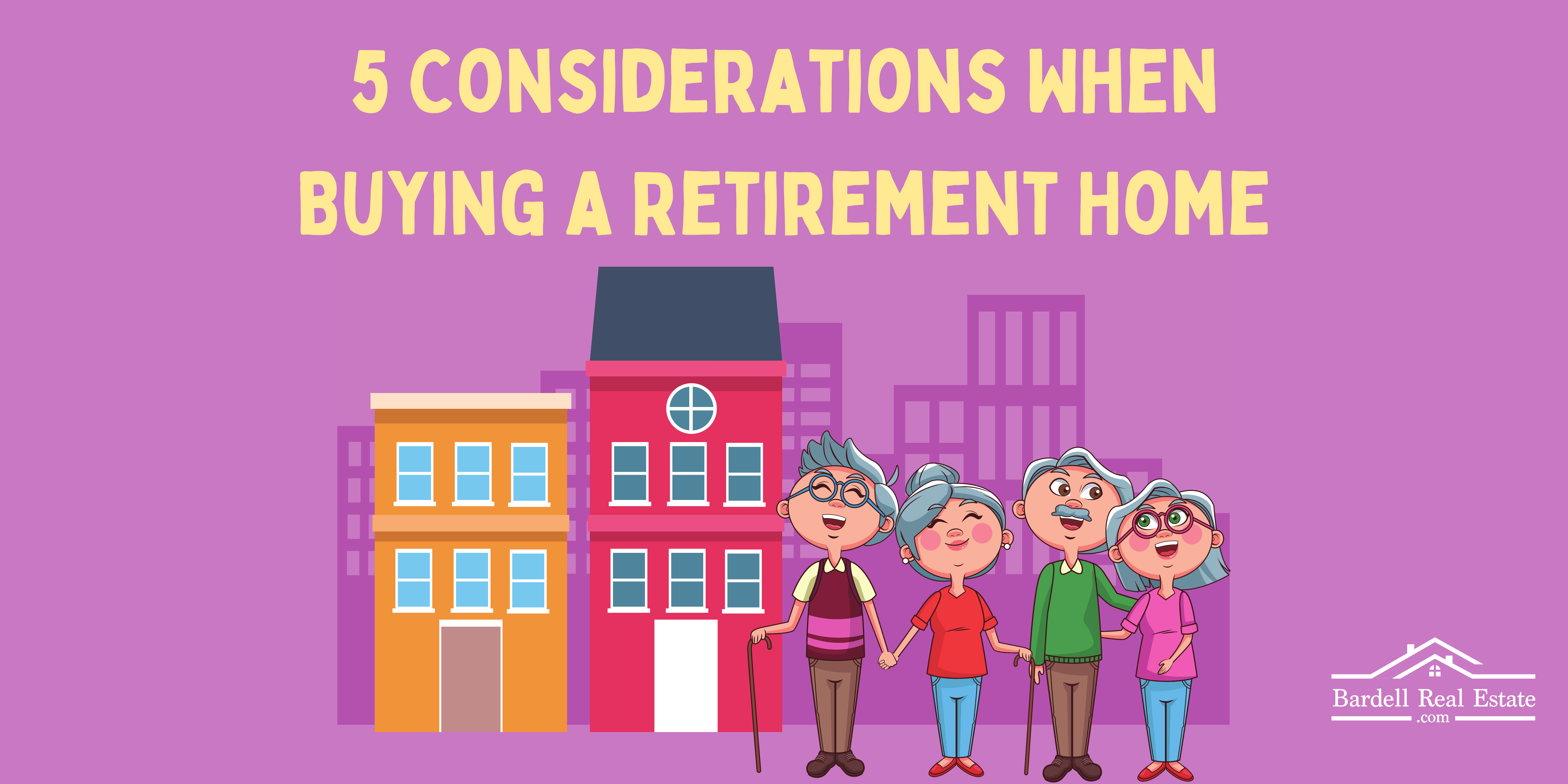 Making financial plans for retirement is essential, but sometimes even the most well-intentioned actions can have negative consequences. Before buying your next 'forever' home, consider these potential downsides.
Tastes will change over time
Do you have the same style today that you did five, ten, or fifteen years ago? Maybe not. If you've owned a home for a long time before retirement, you may need sizable renovations to keep the home current, even if you plan to sell your home
Even if you are willing to take on a renovation, not all aspects of a home can be changed. This is particularly true of location. Perhaps you bought a vacation-retirement home in a sleepy beach community, the perfect escape from the stresses of the daily grind. Once retired, you may find this setting a bit lonely or lacking enough activities to fill your days.
Buying in a 55 plus community
If you are considering buying in a 55 plus community in  Orlando or Central Florida we can help. The team of Realtors at Bardell will guide you through the process of finding the right 55 plus community based on your specific requirements.  Florida's welcoming climate and pace of life provides an irresistible combination but to get enjoy retirement to the full start with choosing the right community.
Find the right 55 plus community for you.
Affordable 55 plus community homes in Orlando are constantly in demand. For most people their lifystyle will have a direct impact on the ammenities that they are looking for within a 55 plus community. Do you want to live in a golf community, do you want lake access, are the club house facilities important ?  We have access to homes for sale in all the 55 plus communities and several of our Realtors already call them home and will be happy to share their experiences.
Different ways to approach buying a retirement home
There's no one-size-fits-all approach, but for some, it can be advantageous to wait until you're much closer to retirement to begin seriously searching. If you're thinking of moving away, consider spending extended vacation time in the town or city. Ideally, renting a home in the neighborhood you're thinking of moving to can help you experience life as a local. It's one thing to visit as a tourist—but living somewhere can be an entirely different experience.
If you're a 'snowbird,' you may ultimately decide to forgo the traditional two-home arrangement. Through rental websites like Airbnb or VRBO, it can be quite easy to explore a new city or country every year for a period during the winter months. This model offers flexibility, potential cost-savings, and helps keep individuals engaged with new activities.
Homeowners who are eagerly looking to move on from a house that will take some time to sell may want to consider putting their home on the market early enough to capture more than one selling season. To avoid carrying multiple homes, you could consider renting if your house sells before your retirement date.
Choose a retirement specialist (SRES)
There is no substitute for experience and we have been selling homes in 55 plus communities for over 3o years. It may have been a few years since you last purchased a home but we manage this process for our clients each and every day and have helped thousands of clients looking for homes for sale in Orlando. 
Buying a house at any stage is a major purchase, so it's important to discuss your plans with your financial advisor and a real estate professional. Flexibility can pay off financially, which is something worth considering before buying a retirement home too early.
Ready to make a Move?
Bardell Real Estate are the experts in helping you with your selling, buying or renting needs near Orlando, Florida. Make your Disney area experience a forever memorable one. Call us now to speak to a real estate agent.