What Real Estate Agents Need First-Time Buyers To Know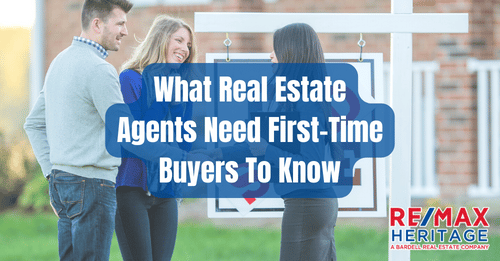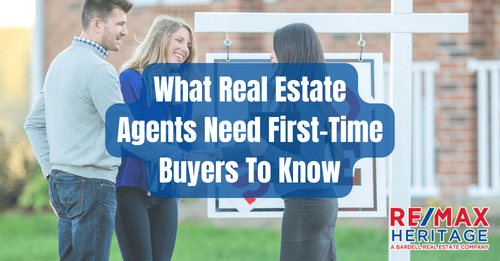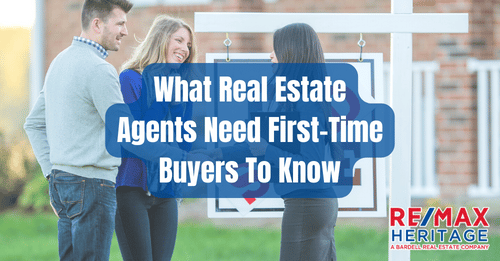 What Real Estate Agents Need First-Time Buyers To Know
You slapped your John Hancock on the closing paperwork. You're happy with your loan … well, as happy as you can be, considering the magnitude of the debt you just accepted. Stress dreams have mostly subsided, barring the occasional vision of some movers dropping your grandmother's curio cabinet, shattering this priceless antique while they run off with your money.
Moving can be a pain in the you-know-what. That's why we'll share some expert tips and tricks to make the process as easy and pain-free possible.
Do repairs and painting first
Before moving in, go through your home looking for any necessary improvements. Is the bedroom wall a nasty shade of taupe? Is the hardwood floor scuffed and dirty? Before your movers start lugging in boxes and placing heavy furniture, get it done.
Skipping this step now can mean a headache later, when you're forced to shove furniture into the center of the room just to paint the walls—or even take everything out of the space so you can access those scratched floors.
Hire a cleaner
For the same reason, there's no better time to thoroughly clean your home than when there's nothing in it.
Yes, it's an added expense, but moving into an impeccably clean home is guaranteed to make a stressful transition much happier. After all, wouldn't it be better if you didn't have to scrub out the soot and ash from the fireplace yourself—or spend two days on hands and knees polishing the baseboards?
Change the locks
As soon as you get the chance, hire a locksmith to change all the locks on your house (don't forget the back entrance or any other access points). While we're certain the seller is trustworthy, you never know who else might have keys to your new home. Better to be safe than sorry.
Doors aren't the only locks that need changing: Buyers who use a community mailbox should make sure to have it rekeyed by the local post office, which should cost about $40 or $50. That's not much at all for peace of mind that no one is digging through your mail.
Don't forget the utilities
You don't want a sudden power outage one month after your move. Even worse is when it's your own darn fault.
Check with the former owners to determine specifically what you're paying for and what you need to set up, but expect to pay for water, gas, electricity, and trash—as well as any cable TV or Internet services you desire.
Check in with the HOA
Does your new home have a homeowners association? If so, contact the HOA to make sure everything is up to date. You'll likely need to fill out transfer paperwork so it has a record of the new ownership. Even great HOAs can be difficult to deal with, requiring meticulous paperwork and cumbersome restrictions, so make sure you understand the bylaws and neighborhood restrictions of your HOA. You don't want to get off on the wrong foot with your new neighbors, so full knowledge of how the association works is absolutely necessary.
Make a detailed list of your belongings
Moving is a complicated, messy affair—so take the opportunity to make an inventory of your belongings during packing, labeling each box with what's in it.
Figure out the best nearby takeout
All done? Boxes in place, furniture in your house—if not in the right spot? Movers gone? The proper way to celebrate is with takeout and beer, eaten on the floor. Do your research ahead of time so you know what you want to eat, and aren't left scrambling an hour before closing time.
Congratulations! You're finished … until it's time to sell, that is. In the meantime, though, it's time to resume doing what this whole journey is all about: enjoying your amazing new digs!
Buying a home? – choose a local agent.
Relocating, moving up or first time buyer if you are buying a home in Orlando we are here for you. We all live and work in the area. If you would like one of our experienced agents to contact you directly to help you through the buying process please Click Here or give us a call today at (863) 424-2309
Ready to make a Move?
Bardell Real Estate are the experts in helping you with your selling, buying or renting needs near Orlando, Florida. Make your Disney area experience a forever memorable one. Call us now to speak to a real estate agent.