What Is a Single-Family Home?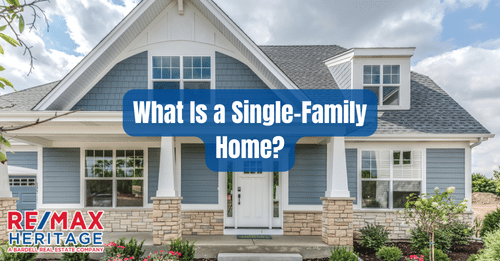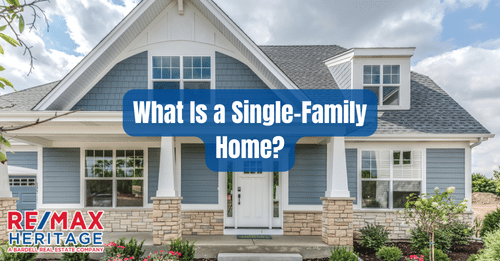 What Is a Single-Family Home?
The phrase "single-family home" is something you'll often see when browsing the market or as you search real estate listings. A single-family house might seem easy to define: It's single-family housing, right? Eh, not exactly. To be classified as this type of home, there are requirements the structure must meet.
What are those requirements? Let's take a look.
What to know about single-family homes
The legal description for this home is "a structure maintained and used as a single dwelling unit." So what does that mean, exactly? A single dwelling unit will have these characteristics:
No common walls: This home is a stand-alone, detached property, says agent Chrisoula Papoutsakis. This means that the home doesn't share common walls or a roof with any other dwelling.
Land: A single-family home has no shared property but is built on its own parcel of land.
"The area around the building is for the private use of the owner," says Kevin Adkins.
Entrance and exit: A single-family home has its own private and direct access to a street or thoroughfare. This is as opposed to an apartment, which has hallways and a lobby that lead to street access.
Utilities: Only one set of utilities can service this home—and may not be shared in any way with another residence. This applies to heating, electricity, water, or any other essential service.
One owner: This home is built as the residence for one family, person, or household, whose owner has an undivided interest in the unit.
Single kitchen: This kind of home has one kitchen. Adding a kitchen to an in-law suite or carriage house will alter a home's zoning classification.
Benefits of buying a single-family home
The type of home you buy depends on your budget and your needs. A house like this will suit a home buyer who's seeking privacy. Since it is built on its own slice of land, you'll have some distance from your neighbors.
You'll also probably enjoy the extra storage space of an attic or garage in a this house, whereas a multifamily home has shared space.
Typical single-family homes on the market also come in many different architectural styles—whether ranch, Colonial, midcentury modern, Cape Cod—as opposed to the more straightforward design of a condo, townhomes, or apartment buildings.
Affordable housing offers lower housing costs, but these structures are usually not of the single-family type.
Disadvantages of buying a single-family home
While owning a single-family home will mean total independence, there are a few factors that can be seen as downsides. Condos, townhouses, or multifamily properties may come with common gyms or pools open to all owners; single-family homes don't usually have community amenities.
The purchase price of a single-family home tends to be higher, since you're buying an entire lot, says Papoutsakis. That translates into a larger down payment and closing costs, as well as recurring expenses like insurance and property taxes on the full area.
Searching for single-family homes
When you start a search of real estate listings for your family, you'll see a zoning letter in the house's description.
A single-family home will be zoned "R," which refers to "Residential," followed by a number, says real estate agent April Kozlowski. An R1 rating indicates that the land allows for only one home.
Multifamily residences normally have an R2 rating, which means two residential dwellings can exist on the property, typically in the form of a duplex. And an R3 rating permits multifamily units such as apartments or condominiums.
Experts in Residential Real Estate in Orlando
If you are buying or selling real estate it's quiet often the single most important financial decision you make. For the last 30 years we have helped clients buying and selling property in Orlando and the surrounding areas. Put simply, this means the knowledge and expertise accumulated over this time ensures our clients get the best representation possible.
Our experienced agents will help and guide you through the entire process providing valuable support every step of the way.
Ready to make a Move?
Bardell Real Estate are the experts in helping you with your selling, buying or renting needs near Orlando, Florida. Make your Disney area experience a forever memorable one. Call us now to speak to a real estate agent.