We are now RE/MAX Heritage a Bardell Real Estate Company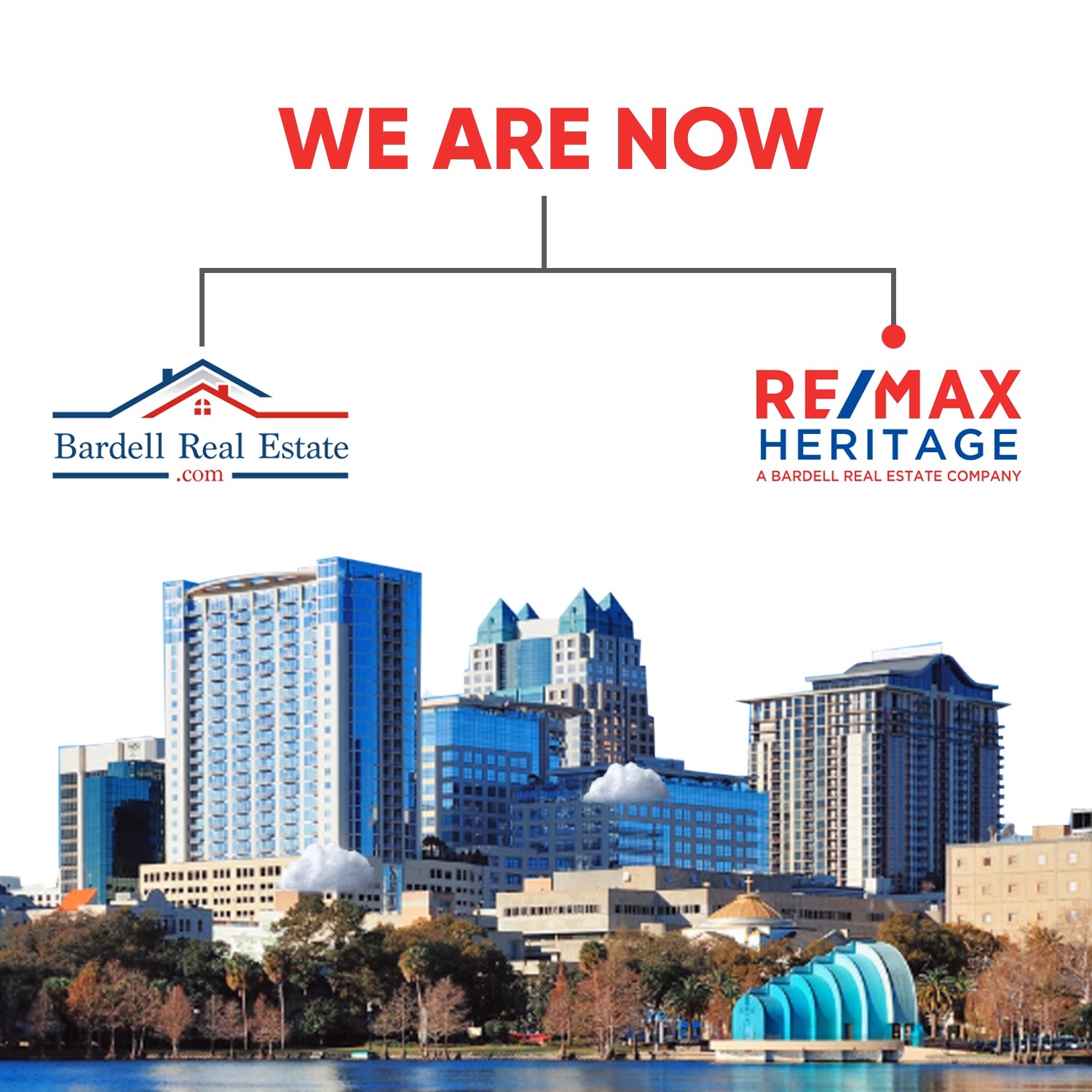 Press Release
Long-Established Clermont based Bardell Real Estate Converts to RE/MAX Heritage – a Bardell Real Estate Company Clermont, FL, December 20, 2021—Bardell Real Estate Broker/Owner, Steve Silcock, is bringing the RE/MAX brand to Clermont, Florida. Operating under a new brand, RE/MAX Heritage – a Bardell Real Estate Company – the location will remain the same, located at 9110 US HWY 192 in Clermont.
Bardell Real Estate was established in 1989 and was the first real estate brokerage in the Four Corners area. Located five miles from Disney World the brokerage is well established in the retirement, investment and vacation home markets. While meeting the needs of its clients for the last 32 years, Silcock says the timing was right.
"The changing demographics over the last few years, and explosive area-growth, has created a tremendous opportunity in the local residential market and it's time to strengthen our brand," says Silcock. "RE/MAX provides the technology and brand recognition key to supporting our continued expansion in the residential markets while allowing the core values and reputation of the brokerage to be carried forward."
The name RE/MAX Heritage also carries the brand's reputation forward. Silcock says, "Our business has been built on the traditions of honesty, integrity and respect. This is an important part of who we are and what we believe in and will continue to be an integral part of our business going forward as we bring together the best of RE/MAX and Bardell Real Estate." RE/MAX Heritage will continue to serve the Four Corners area of Polk, Lake, Orange and Osceola Counties and surrounding areas.
###
About RE/MAX Heritage RE/MAX Heritage is affiliated with RE/MAX, LLC. RE/MAX was founded in 1973 in Denver, Colorado by Dave and Gail Liniger. It has grown to a global network of more than 120,000 Sales Associates in more than 100 countries. No one sells more real estate than RE/MAX. Read more
Media Contact Steve Silcock, Broker/Owner RE/MAX Heritage (p) 863-424-2309 (e) steve.silcock@remax.net
Ready to make a Move?
RE/MAX HERITAGE are the experts in helping you with your selling, buying or renting needs near Orlando, Florida. Make your Disney area experience a forever memorable one. Call us now to speak to a real estate agent.