Ways To Lower Cost of Buying New-Construction Home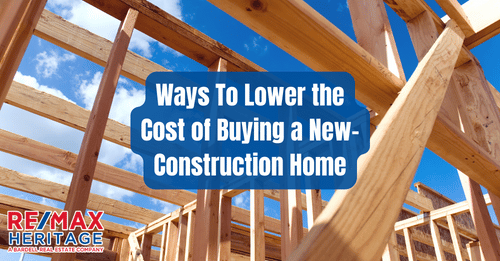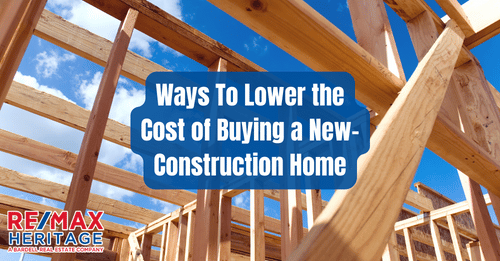 Ways To Lower Cost of Buying New-Construction Home
While buying any home is an expensive endeavor these days, buying a brand-new home—where everything is in pristine condition—will understandably cost a bit more.
Recent data from the National Association of Home Builders and the U.S. Census Bureau found that the price for a newly built home currently hovers at a national median of $436,800. Compare that with a preexisting home's median price of $396,300, and it's clear that buying brand-new might set you back tens of thousands of dollars extra.
Many homebuyers may find the added expense of new construction well worth it, due to the money they stand to save on renovations and repairs that might crop up in an older home. But homebuyers should also know that they can lower the costs of new construction right when they make the purchase through some smart negotiation tactics.
Here are some strategies to try that could make a newly built house far more affordable than many might imagine.
1. Buy into the community early
If your timeline is flexible, one prime opportunity to score major savings is by being one of the first people to purchase in a new community—even before the homes have been built—when developers are particularly eager to get buyers on board.
"There are pre-construction pricing opportunities that will likely allow you to purchase a home at a lower price," says Bill Samuel, owner of Blue Ladder Development. "Since the potential pre-construction savings amount varies for each development, it is in your best interests to call around to every development to find the best deal."
Samuel suggests prospective homebuyers create a spreadsheet of the different developments in their area and ask the sales representative for each development about the specific bonuses on offer.
Another potential benefit of "getting in on the ground floor" is that people who buy into a project early tend to have built-in equity by the time they close due to natural price increases as the builder sells more and more properties in the community. Translation: Your home will probably already be worth more than you paid once it's finished.
2. Minimize the number of upgrades
Similar to a car, new-construction homes have "base models," which come with the bare minimum. But if you want any fancy bells and whistles (think: high-end kitchen countertops or a custom paint job), this will typically jack up the price.
Homebuilders will generally have a list of what is included in the base price of a new-construction home, often referred to as the "specification level." Beyond that, many builders offer personal selections or options that a buyer can choose to add for an additional fee.
Minimizing the amount of extras selected during your new home build is going to be one of the most significant ways to realize savings. Samuel suggests prospective buyers spend time touring the model home in any development being considered.
"Review the list of extras being offered while touring the home to see what you are happy passing on," says Samuel.
However, keep in mind that if you do think you might want these extra features someday, you'll probably get a better deal by adding them during construction than you will if you decide to renovate later on. This is for two reasons: One, builders buy at scale, so they get better deals with suppliers and can pass those savings on to you. Two, it saves the cost of demolishing or removing whatever items you are ultimately going to replace.
Basically, it's always cheaper to build a new home the way you want at the beginning rather than retrofitting it down the line.
3. See if you can negotiate the sales price
While sellers of existing homes are nearly always willing to negotiate the sales price of their home, this isn't always the case with builders. But you can try.
"Some builders won't negotiate under any circumstances, but it is always worth a shot," says Cliff Johnson, vice president of new homes at Realtor.com®. "Builders have [reasons] to keep prices close within the community to ensure they don't end up with other upset buyers who discover their neighbor got a significantly better deal, though they purchased a home around the same time."
So while you might be able to negotiate down the price of a new-construction home a little, be wary of trying to lower it too much, as that could ultimately work against you.
"Lowering the sales price, especially in a community where the builder has more homes to sell, is not a great strategy, nor is it good for the appraisals in the community," says Kimberly Mackey, founder of New Homes Solutions and a sales and marketing management consultant specializing in residential homebuilding. "If the home values start to fall in an area, it isn't good for the builder and the surrounding property values."
As a result, a better bet might be to try to negotiate savings in terms of builder incentives (more on those next).
4. Find out what builder incentives might be offered
Builder incentives are basically promotions that developers use to attract buyers, and may include things like money-saving financing options (e.g., builders help with closing costs or buying down the home loan interest rate) or premium upgrades (e.g., installing high-end kitchen countertops for a fraction of the usual price).
Typically, favorable financing can be a boon to buyers during tough financial times when money is tight, whereas premium upgrades benefit buyers who long for a more custom, luxurious home without paying big bucks. Developers tend to offer more incentives during the beginning and end of a project, or during economic downturns that may slow the pace of sales. But it's always worth asking what incentives can be offered.
One prime time to find incentives is near the end of the year.
"Sometimes a builder will provide incentives at the end of their fiscal year which is late fall of the end of the calendar year for most builders," says Bob Seeman, vice president of sales, new homes for Realtor.com. "They want to show strong results for the whole year and the summer buying season has ended, so the incentives are often in place to extend that buying season."
5. Go for the in-house designer's suggestions
Another cost-cutting tactic for homebuyers is to take advantage of professionally curated "bundles" suggested by the builder's on-staff designer.
These upgrade packages or bundles of popular features and color choices offered by some builders can save buyers money by keeping them from overspending in the selection center. Also, by offering these packages, the builder can buy premium materials in bulk and pass the savings on to the buyer.
"These bundles can keep a buyer from overimproving a home and assure them that the colors and selections will look great together," says Mackey.
6. Be flexible on your home's location
Don't mind if the house is situated on a (slightly noisier) corner lot rather than tucked into a quiet cul-de-sac? Then this could help you snag a lower price that won't affect your quality of life there.
"One easy way to get a lower price is to accept a lot that isn't in a prime location," says Seeman.
Similarly, if the developer has numerous projects in the works that you're willing to explore farther afield, this flexibility could work to your advantage as well.
"If the buyer is flexible, they may find that they can get a better offer at a nearby community, depending on how that community is [selling]," Seeman explains.
7. Hire a real estate agent who knows about new construction
It is important to note that not all real estate agents have experience or understanding of new construction, and it can be a slightly different experience from purchasing a pre-existing home. So having an agent who knows this niche can save you money as well.
"I recommend that buyers work with a real estate agent who has received additional training in new construction," says Mackey. "Buyers should ask their real estate agent to pull the comps before they make an offer on a new home so they can see the sales price others are paying in that neighborhood to put their minds at ease over the values there."
At the end of the day, though, homebuyers considering new construction should keep this wisdom in mind: "The happiest buyer isn't always the buyer that gets the best deal," says Johnson. "It is the buyer that gets a home that feels right at the right price."
Experts in Residential Real Estate in Orlando
If you are buying or selling real estate it's quiet often the single most important financial decision you make. For the last 30 years we have helped clients buying and selling property in Orlando and the surrounding areas. Put simply, this means the knowledge and expertise accumulated over this time ensures our clients get the best representation possible.
Our experienced agents will help and guide you through the entire process providing valuable support every step of the way.
Ready to make a Move?
Bardell Real Estate are the experts in helping you with your selling, buying or renting needs near Orlando, Florida. Make your Disney area experience a forever memorable one. Call us now to speak to a real estate agent.