Vacation rental supply evolution in top cities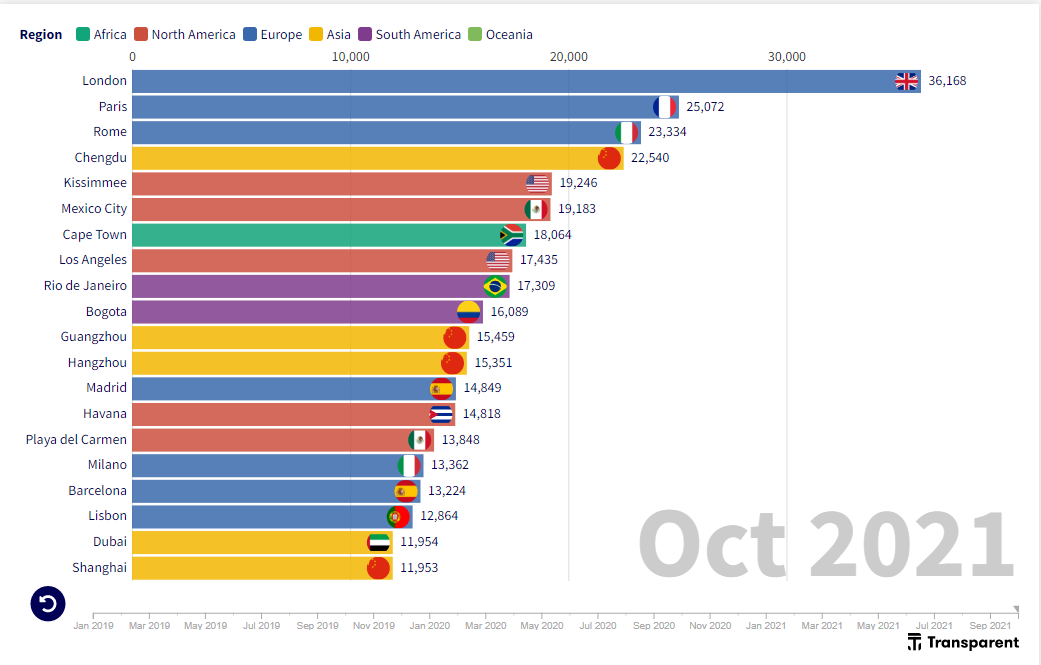 London has by far the largest number of short-term rental properties (36,000 in October 2021). In addition, Europe is the continent with the most listings, with the city with the highest number of listings (9). Most are the capitals of major supply nations, plus Milan, Barcelona, and St. Petersburg.
Eight cities from North America are among the top 20; we learn about vacation rental supply evolution in New York City, Los Angeles (LA) and Kissimmee. Also classified under North America are Mexico City, Playa del Carmen, Havana, Montreal and Toronto.China logically has the most cities represented (8), while other cities represented include Dubai, Cape Town, Bogota, and Rio de Janeiro.
Out of the top vacation rental nations, China has seen the most supply growth since 2018. More recently, however, many major Chinese cities have seen inventory shrinkage. In fact, 5 of the 8 featured cities have experienced a significant decrease in inventory levels.
​
Ready to make a Move?
Bardell Real Estate are the experts in helping you with your selling, buying or renting needs near Orlando, Florida. Make your Disney area experience a forever memorable one. Call us now to speak to a real estate agent.