List for First-time Buyers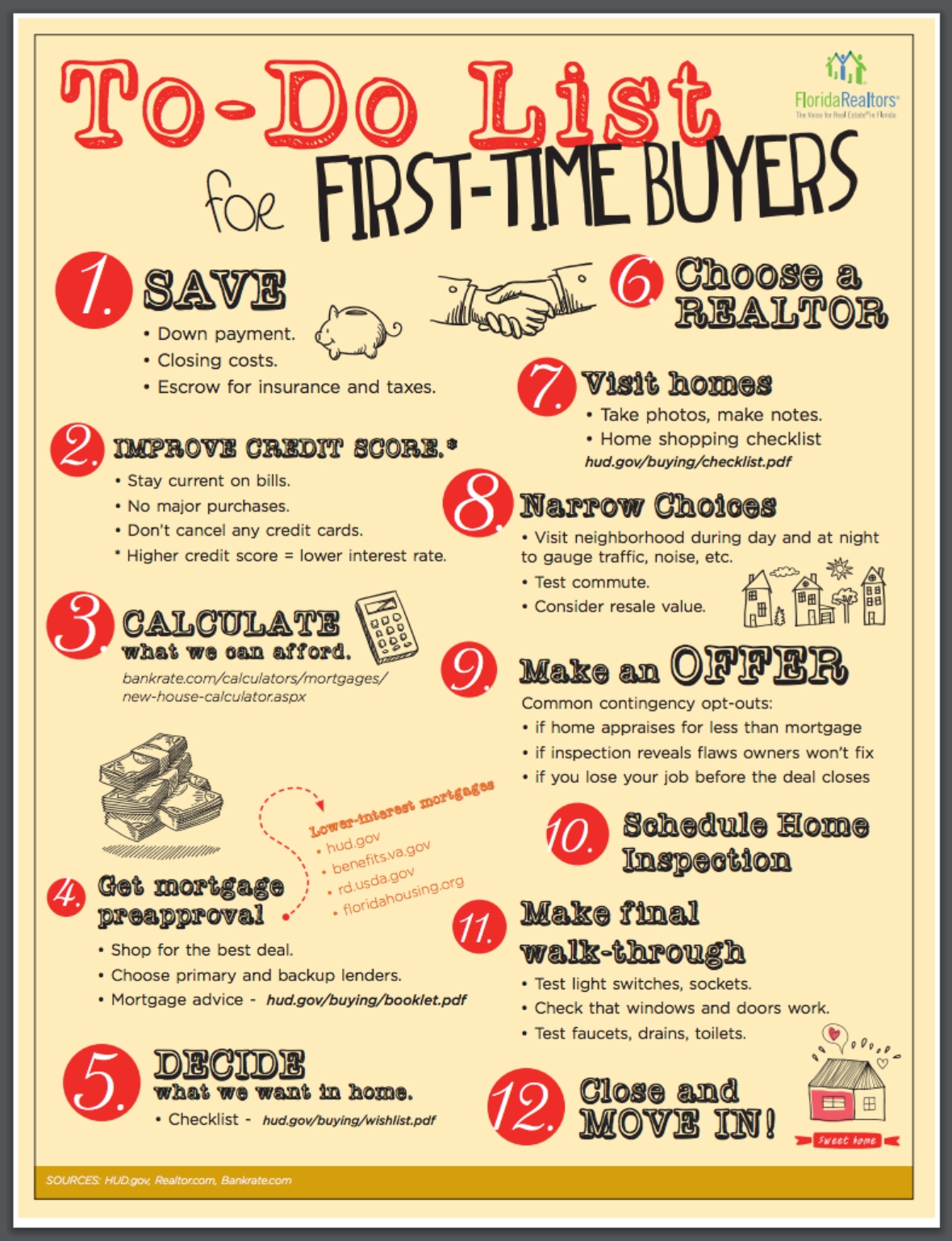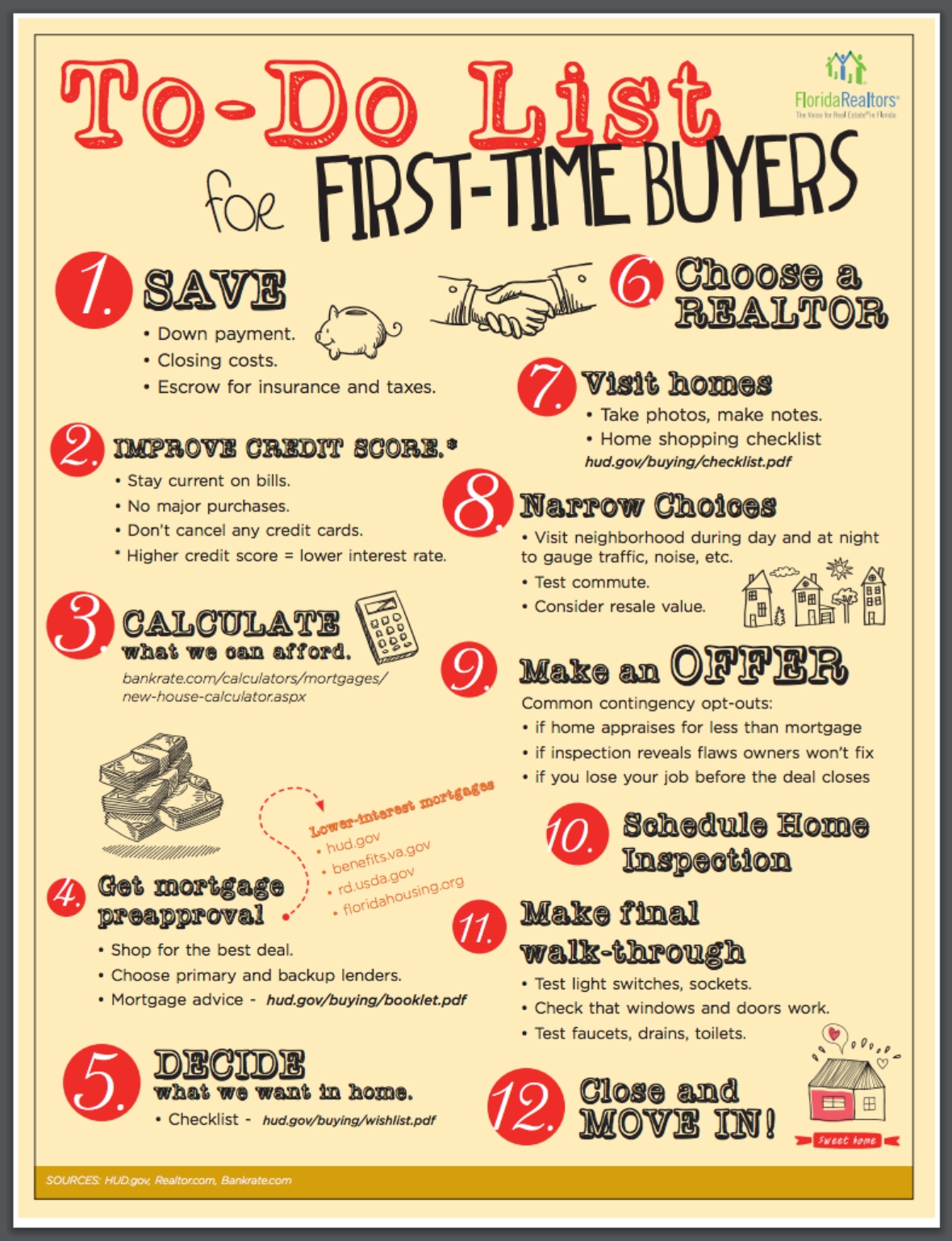 To – Do List for First-Time Buyers
1. Save
Down payment
Closing Costs
Escrow for insurance and taxes
2. Improve Credit Score
Stay current on bills
No major purchases
Don't cancel any credit cards
Higher credit score = lower interest rate
3. Calculate What We Can Afford
4. Get Mortage Preapproval
Shop for the best deal
Choose primary and back up lenders
Mortgage advice
hud.gove/buying/booklet.pdf
Lower-Interest Mortgages
hud.gove
benefits.va.gov
rd.usda.gov
floridahousing.org
5. Decide What We Want In a Home
Checklist – hud.gove/buying/wishlist.pdf
6. Choose a Realtor
7. Visit Homes
Take photos, make notes
Home shopping checklist – hud.gov/buying/checklists.pdf
8. Narrow Choices
Visit neighborhood during day and at night to guage traffic, noice, etc.
Test commute
Consider resale value
9. Make an Offer
Common contingency opt-outs:
If home appraises for less than mortgage
If inspection reveals flaws owners won't fix
If you lose your job before the deal closes
10. Schedule Home Inspection
11.Make Final Walk-Through
Test light switches, sockets
Check that windows and doors work
Test faucets, drains, toilets
12. Close and MOVE IN!
Ready to make a Move?
Bardell Real Estate are the experts in helping you with your selling, buying or renting needs near Orlando, Florida. Make your Disney area experience a forever memorable one. Call us now to speak to a real estate agent.