NOW is the Time to Rent or Sell Your Orlando Home!
The continued strength of the US economy has created another unique market here in Florida and WE NEED YOUR HOMES!! There are options available for you to either rent or sell your Orlando Home and get the best bang for your buck. Our experienced agents can ensure you given the necessary information to decide to rent or sell your Orlando home. Let's get your listing together, today!
Sell My Home
The Canadian dollar and the UK Pound are at their lowest levels for years making it a great time for some of our overseas owners to sell realizing profits of 30% on currency trading alone. Inventory levels are the lowest in months so if you were thinking of selling this year, NOW is the time to put your ho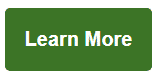 me on the market.
Click the 'Learn More' button below for a free, no obligation valuation on your property. 
Rent My Home
With over 1000 new people moving to Florida each day, not to mention visitors we will receive from Hurricane Relief, we have more tenants looking for long term rental homes than we have available for rent!! If selling is not on your agenda, NOW is the time to consider Long Term Renting. Rent rates are rising and we NEED your home!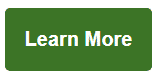 To request a free, no obligation rental analysis for your property, just click the 'Learn More' button and we'll be happy to assist.
If you have any questions regarding the market, the process to rent or sell your home, we are always here to help guide you in the right direction! Contact one of our agents today to get a FREE valuation to sell or rent your Orlando home.