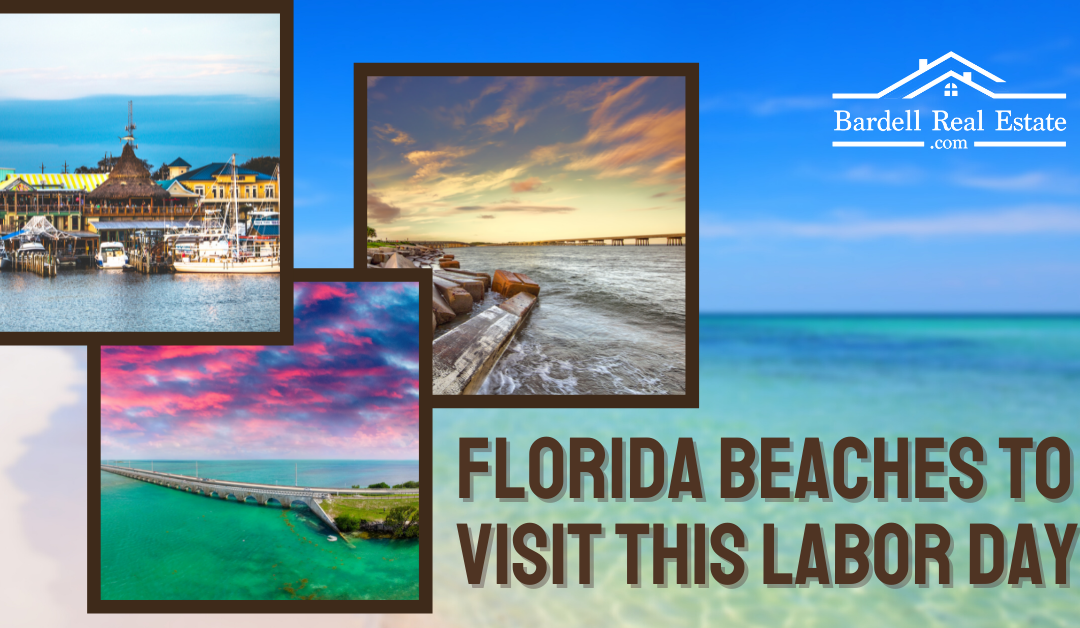 Florida Beaches to Visit this Labor Day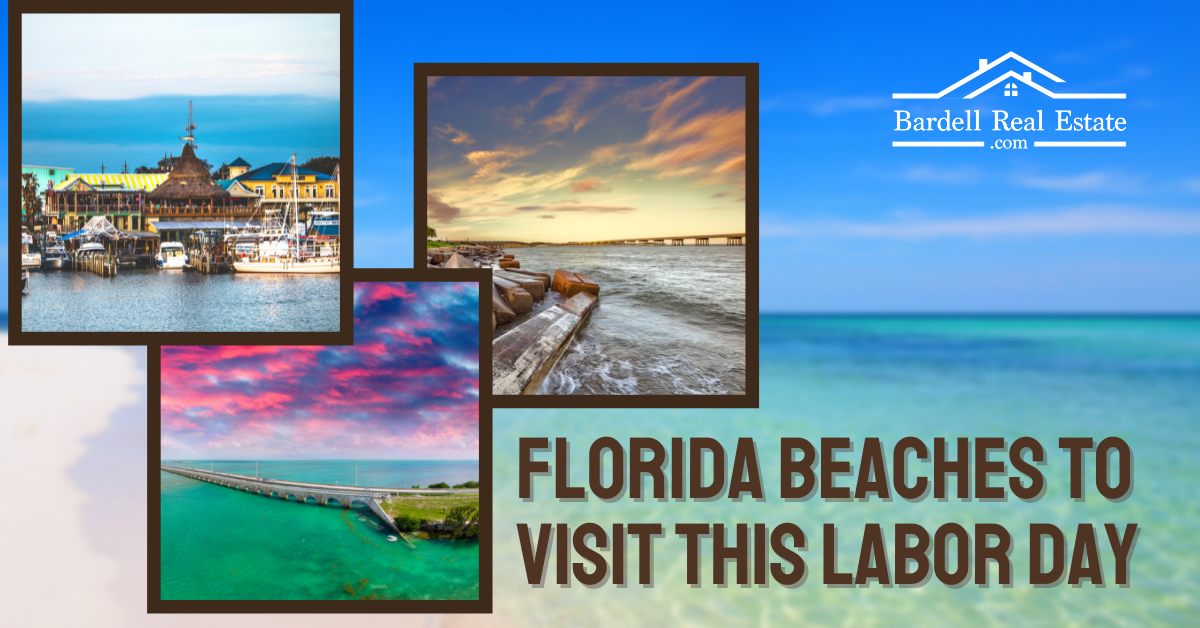 Labor Day in Florida is a holiday commemorated by barbecues, fireworks, parades, and picnics as a sign of the end of summer. This is the perfect time to arrange a last-minute summer Florida beach trip to soak sunshine before fall arrives! You may call Florida home, but do you know where to head to? Consider the following fun-filled Florida beach destinations:
St. Augustine
The beaches in St. Augustine, Florida provide a diverse range of experiences, from beautiful State Parks to public beaches just a block or two from local eateries. You may enjoy spending the day at the exquisite Anastasia State Park, where vehicles are not permitted on the beach. However, if you find yourself yearning to cruise through the sand in your car, you may travel a little farther south to St. Augustine Beach, where automobiles are permitted in specified locations. Make sure to work up an apatite and take advantage of one of the many terrific local pubs and restaurants along A1A, or "Beachfront Avenue."
St. Petersburg
St. Petersburg Beach, a barrier island in Florida, provides a variety of things to do for adventurers, including kayaking, windsurfing and tour groups.   The sparkling crystal blue waters are fantastic for swimming, fishing, kayaking, stand up paddle boarding and many other water sports, making it an excellent option for people seeking a more active getaway.
While there are major recognized restaurants in the area, diners will be pleased to find that the local independently owned restaurants offer an abundance of flavorful options during to your stay at the beach. The city streets are lined with unrivaled breakfast places, excellent steakhouses, and, of course, award-winning seafood options.
Destin
Between Fort Walton Beach and Santa Rosa Beach sits Destin, a Florida beach resort. Destin, which is continuously named among the greatest beaches in the country, is a popular vacation destination among Florida locals and more. Destin is notable for its beautiful sand beaches and warm Gulf seas. If you decide on making Destin your Labor Day holiday spot, some popular must-sees are Gulf Island National Seashore, Big Kahuna's Water Park, and Henderson Beach State Park.
Panama City Beach
Panama City Beach, known as "Florida's Forgotten Coast," is a popular destination located in the Panhandle which is less crowded than other Florida beaches further south. There you can take in 27 miles of gorgeous white quartz sand Gulf beaches, which are fantastic for your Labor Day weekend escape. Kick off the festivities by putting on some cowboy boots and belt out Dixie songs at the Pepsi Gulf Coast Jam. Seeking something more tranquil?  Catch a sunset boat tour of the region, board a water shuttle to nearby Shell Island, or visit St. Andrews State Park to admire wildlife in their natural environment.
Amelia Island
When it comes to planning your day at the beach, Amelia Island has a great deal to offer including over 13 miles of beaches! Although many visitors opt to remain at the beach nearest to where they are lodging, it is encouraged to explore the many beach options Amelia Island has to experience.
Beaches are accessible from over 40 public access sites as well as a number of seaside parks. Many of the island's most notable beaches are all accessible from established parks with facilities including restrooms and showers.
Florida Keys
The Florida Keys are known for their plethora of outdoor activities, and enthusiasts will enjoy the world-class fishing, diving, and snorkeling. The whole family may enjoy John Pennekamp Coral Reef State Park, the first underwater park in the United States and home to the country's only living coral reef, where you will be able to witness a diversity of undersea marine life in crystal clear waters.
Pensacola
Pensacola, the Gulf Coast's hub, is known for its emerald-green waters and sugar-white sands. After taking in the views from one of the greatest beaches in the country, you must consume some of the tastiest seafood the state has to offer or simply just relax at an oceanfront hotel. Spend this Labor Day weekend listening to smooth sounds at the Community Maritime Park's Gulf Coast Summer Fest: Jazz Edition or gaze into the night sky on the beach with telescopes provided by the Escambia Amateur Astronomers Association for a great night out under the stars.
Sarasota
Sarasota is known for its sun, sand, and pristine ocean views, but not all Sarasota beaches are created equal. Sarasota's wide coastline is dotted with six islands, each with its own unique charm, recreational opportunities and scenic beauty. This vacation spot is perfect for nature-loving families! Children may participate in sand dollar hunting on Siesta Beach, take a kayak tour of South Lido Nature Park, or marvel at the distinctive Florida wildlife at Myakka River State Park.
Regardless whether you decide to venture to a Florida beach or simply relax at home, we hope you have a splendid Labor Day holiday weekend this year!
Ready to make a Move?
Bardell Real Estate are the experts in helping you with your selling, buying or renting needs near Orlando, Florida. Make your Disney area experience a forever memorable one. Call us now to speak to a real estate agent.