Show Car Saturday Nights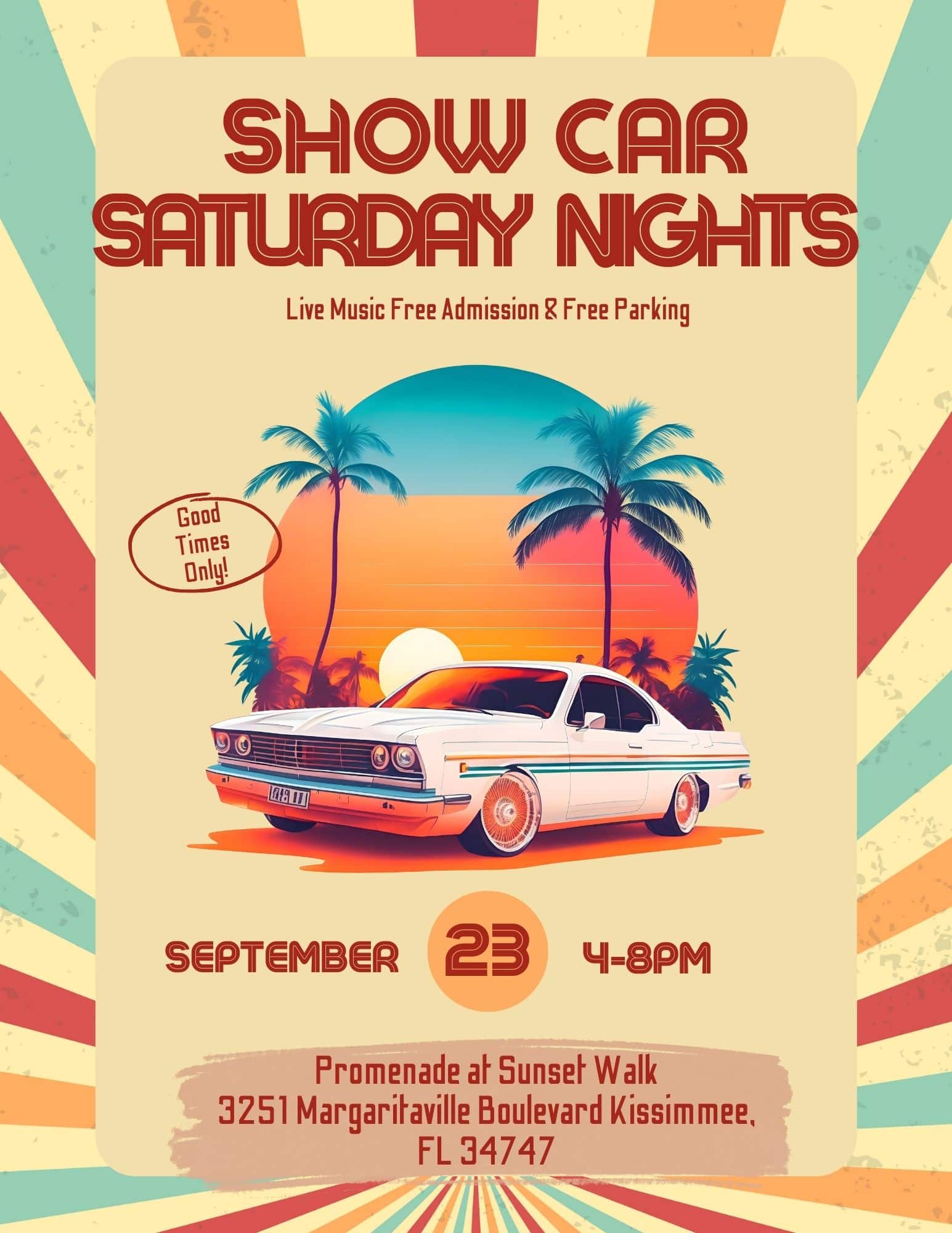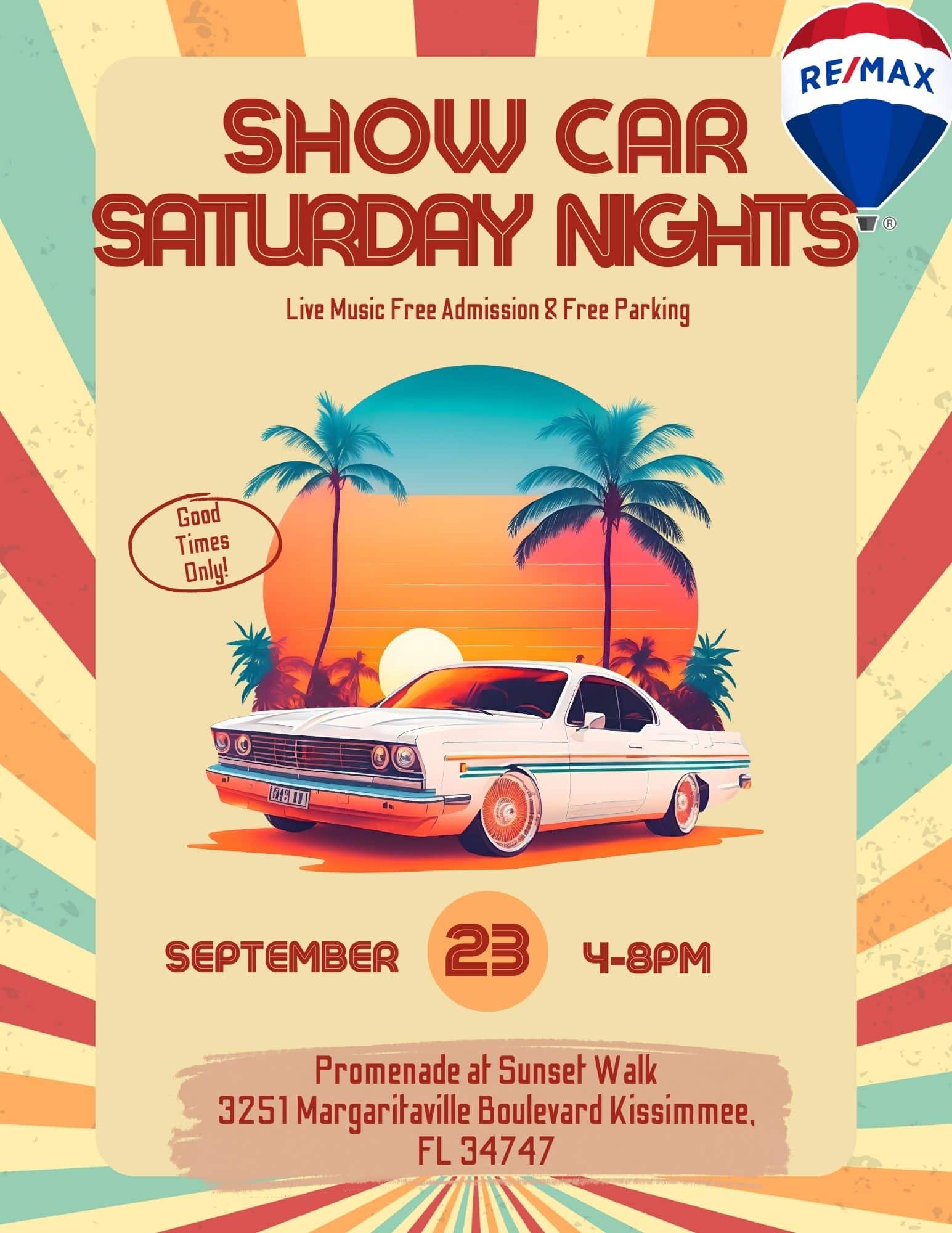 Show Car Saturday Nights
The Promenade at Sunset Walk hosts Show Car Saturday Nights, where enthusiasts of all car makes and models gather along Margaritaville Boulevard. As you revel in the event, you can groove to DJ Scotty B's music and marvel at an impressive array of classic and contemporary automobiles. Additionally, the Promenade Plaza Stage features top-notch live bands every night.
While you're there, don't forget to explore the variety of restaurants and shops available at the Promenade at Sunset Walk throughout the evening!
Ready to make a Move?
Bardell Real Estate are the experts in helping you with your selling, buying or renting needs near Orlando, Florida. Make your Disney area experience a forever memorable one. Call us now to speak to a real estate agent.