At Westgate River Ranch Resort, cowpokes and bronco busters gather every Saturday night from 7:30 to 9:30 p.m. to participate in rodeos inside the 1,200-seat arena..
Saturday Night Rodeo at River Ranch
It has been a long standing tradition for many families visiting Central Florida to attend the Saturday Night Rodeo at Westgate River Ranch Resort near Lake Wales. The calf roping, barrel racing, trick riding, bull riding, and rodeo clown antics take center stage at this real-life rodeo. During the rodeo, your kids will have the opportunity to participate in a real "calf scramble." There is a patriotic, flag-waving tribute to our armed forces that includes classic country songs like Lee Greenwood's "God Bless the USA" and Toby Keith's "Courtesy of the Red, White & Blue."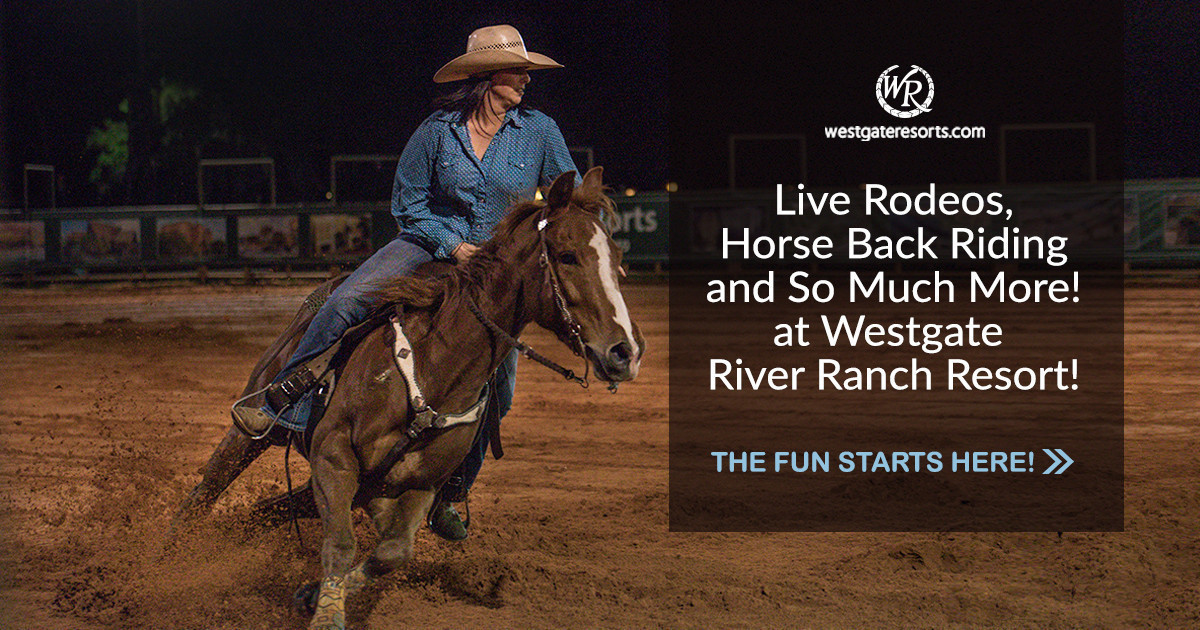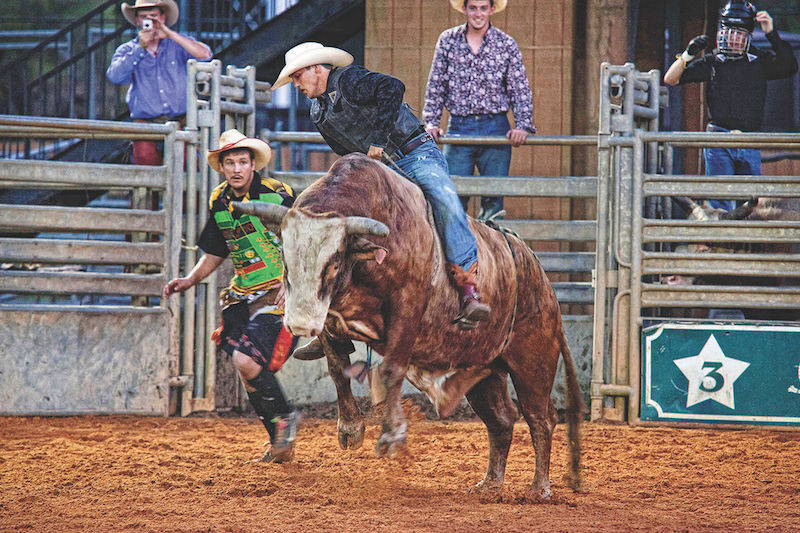 River Ranch Dinner & Dance Party
The fun doesn't stop once the Florida rodeo ends! If you feel bull riding isn't that tough, then take a spin on a Mechanical Bull. After that, get your feet moving during the lively Dance Party just outside the River Ranch Saloon. Enjoy music and games from a lively DJ to end a perfect day.
Adults $25 / Children (ages 5-12) $15. Children 4 & under are complimentary. Call to confirm 863-692-1321.