Relocating After Retirement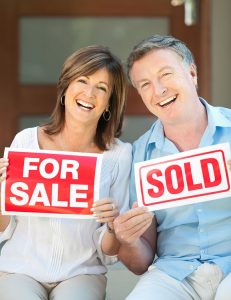 For most people, retirement is a time of freedom. Once you retire, you no longer need to go to work every day and can use your time as you wish. In some cases, when people leave the workforce, they make the decision to relocate. About 1 million people move every year following their retirement. Some people move to be closer to or farther away from family while others take this step for health or financial reasons. When it comes to relocating following retirement, there are a number of benefits. These range from the excitement of living in a different city to saving money by renting a smaller place. If you're considering relocating after retirement, a few recommendations and steps can help make the transition easier. 
Choosing a New City
Once you've made the decision to relocate, you'll need to choose your location. If you're moving to be closer to your family, then you already know where you're going, but if you're changing hometowns to explore a new place or for financial or health purposes, research several locations before making your selection. Check into a city's cost of living, ease of transportation and access to medical care.
Moving for a Warmer Climate
When people retire, many of them move to warmer locales because the higher temperatures are easier on their bodies. In addition, once you reach your golden years, you may be ready to live in a city where you can avoid shoveling snow or budgeting for high heating bills. 
Cheap Places to Live
If affordability is more important than climate!
Buying in a 55 plus community
If you are considering buying in a 55 plus community in  Orlando or Central Florida we can help. The team of Realtors at Bardell will guide you through the process of finding the right 55 plus community based on your specific requirements.  Florida's welcoming climate and pace of life provides an irresistible combination but to get enjoy retirement to the full start with choosing the right community.
Find the right 55 plus community for you.
Affordable 55 plus community homes in Orlando are constantly in demand. For most people their lifystyle will have a direct impact on the ammenities that they are looking for within a 55 plus community. Do you want to live in a golf community, do you want lake access, are the club house facilities important ?  We have access to homes for sale in all the 55 plus communities and several of our Realtors already call them home and will be happy to share their experiences.
Choose a retirement specialist (SRES)
There is no substitute for experience and we havebeen selling homes in 55 plus communities for over 3o years. It may have been a few years since you last purchased a home but we manage this process for our clients each and every day and have helped thousands of clients looking for homes for sale in Orlando. Scroll down to view homes in a selection of 55 plus communities or complete the contact form and let one of experinced Reators help you start the search
Ready to make a Move?
Bardell Real Estate are the experts in helping you with your selling, buying or renting needs near Orlando, Florida. Make your Disney area experience a forever memorable one. Call us now to speak to a real estate agent.