REAL ESTATE IS ALREADY RECOVERING !!!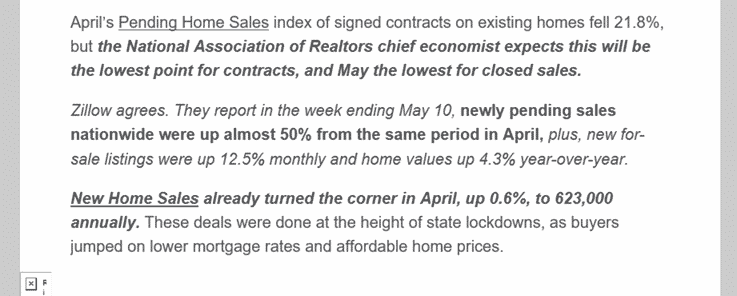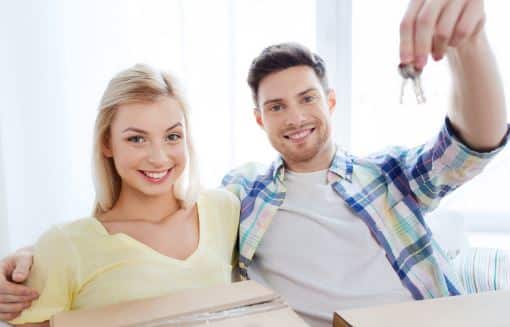 Stay-at-home orders to prevent the spread of coronavirus put a major dent in the number of contracts that were signed in April, The index of pending home sales dropped 21.8% in April compared to March as the coronavirus pandemic kept prospective home-buyers out of the market, the National Association of Realtors reported Thursday.
The good news for the market, though, is that sales activity has shown signs of a rebound. "In the coming months, buying activity will rise as states reopen and more consumers feel comfortable about homebuying in the midst of the social distancing measures," said Lawrence Yun, chief economist at the National Association of Realtors.
Mortgage applications for loans used to purchase homes have increased on a weekly basis for six consecutive weeks now, according to the Mortgage Bankers Association. That's a sign that buyers are lining up financing in order to march into the housing market.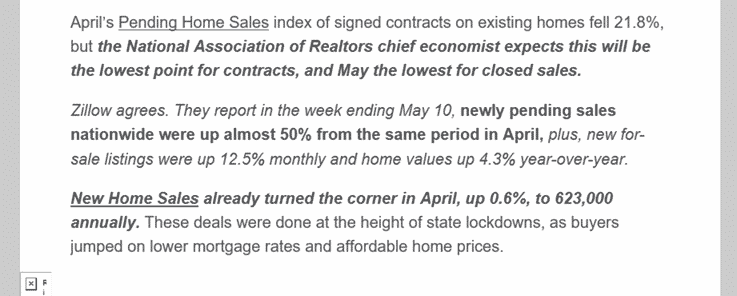 The remaining question is whether sellers will follow. "Home sales could bounce back if sellers also enter the market with similar enthusiasm to buyers," said Danielle Hale, chief economist at Realtor.com. "Our latest weekly data shows an improvement in new listings declines, but inventory levels still remain well below levels seen this time last year."
If the number of homes on the market remains constrained, so too will the number of sales, regardless of buyers' demand.
Ready to make a Move?
Bardell Real Estate are the experts in helping you with your selling, buying or renting needs near Orlando, Florida. Make your Disney area experience a forever memorable one. Call us now to speak to a real estate agent.