Questions to Ask Before Hiring a Property Manager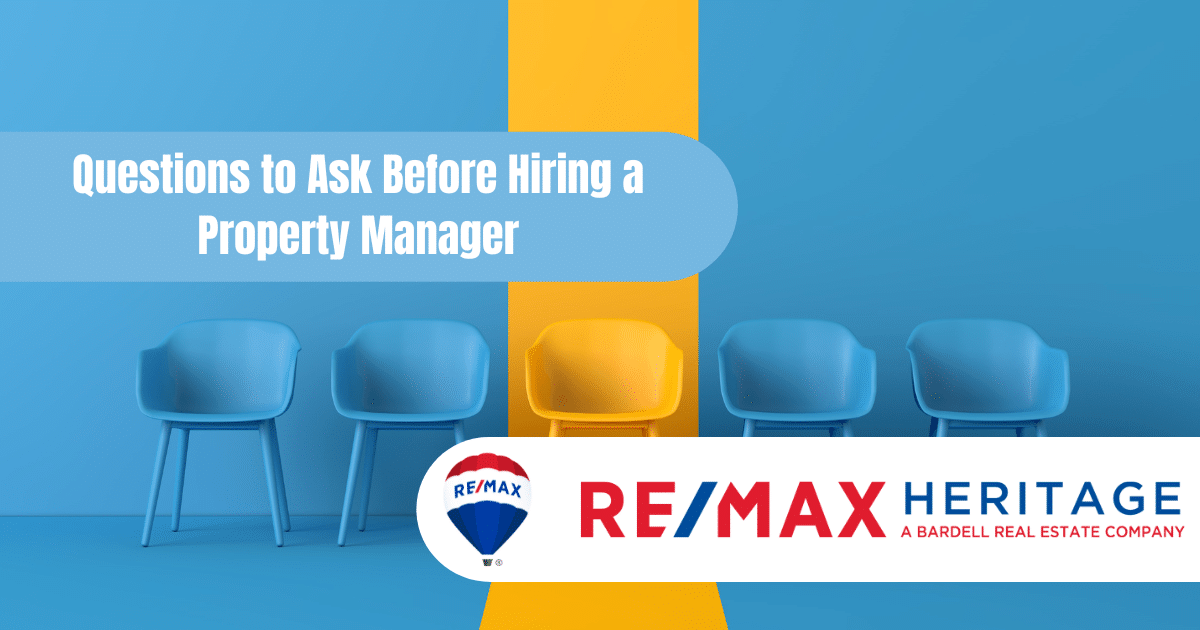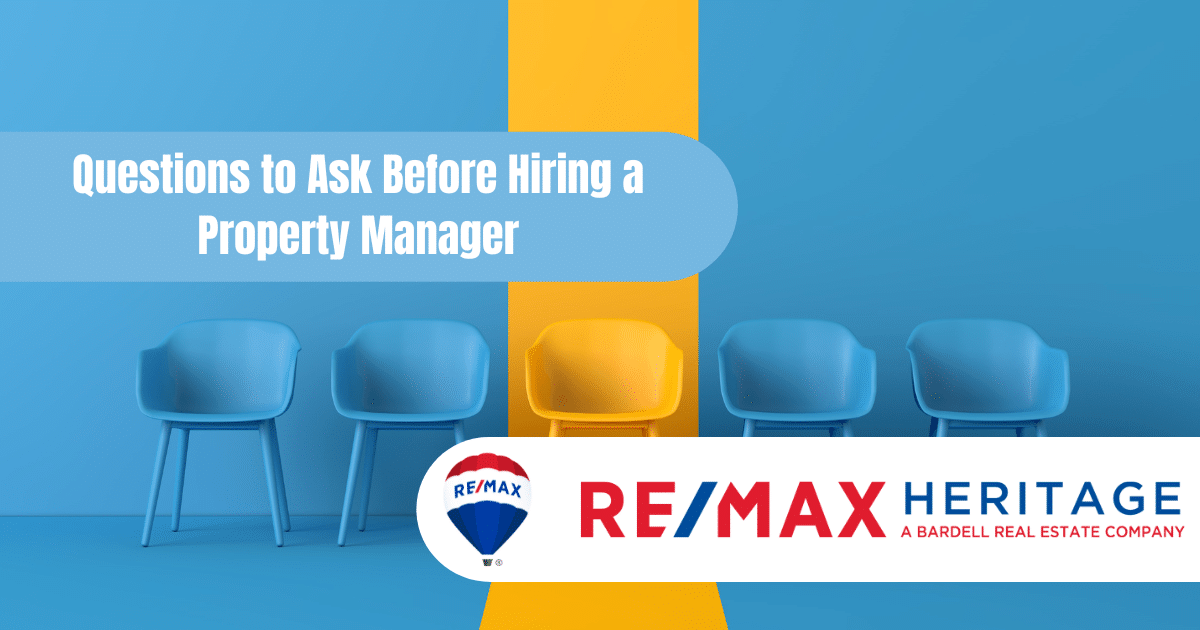 Questions to Ask Before Hiring a Property Manager
Property management is a complicated, fast-paced business, so it's important to find the right property manager for you and your rental. Some qualities to look for in a potential property manager may be:
A positive attitude
Communicative
Detail oriented
Organized
Honest
Passionate about real estate
There's more to being a successful manager than these traits, but these should give you an idea of the person you should be looking for to fill the job. The property manager you should be looking for is a professional who strives to keep your rental property occupied, well maintained, and your tenant(s) content. But the question is, how do you find a quality property manager? Just like with any other job opening, it's important to give each candidate a proper interview.
What Questions Should I Ask Potential Property Managers?
As a landlord, you want to find a property manager that you trust, so we've gathered the top 20 questions to ask each candidate during an interview that we hope will guide you to the right choice.
What services do you offer your clients?

 

The goal is to find a property management company that can market, lease, and manage your property. It's important to make sure this company can provide top-notch maintenance, conduct inspections, and administer in-depth background checks.
How many rental units do you manage?

 

Too few rental units may mean that this candidate is either inexperienced or has lost clients due to poor service. Too many rental units could suggest that you will not be given the best service from this candidate. The number you're comfortable with is, of course, up to you.
What experience does your company owner have in managing rentals?

 

If the company owner has never managed a rental, it's possible that their company will lack the ability to effectively help you with your investment property.
How do you determine the rent for each property?

 

The right property manager should be able to complete a comparable market analysis of all other available listings near your property in order to determine how much to charge for rent, with the addition of factoring in the unique aspects of your rental property, like a pool or an upgraded kitchen.
Are you an active real estate investor?

 

The company's leadership should be investing in the real estate market themselves. If they do not understand investment in your market, then they may not be able to give you the service you require.
Can I cancel my management contract?

 

To avoid getting stuck in a contract, be sure to ask what conditions will be necessary to cancel your management contract. If a company is offering you an inescapable contract, you should begin to look elsewhere. Always have an attorney look over a contract with a potential property manager before you sign.
What are the management fees?

 

It's important to understand your average monthly fee. Some companies may offer a flat rate, and others will offer a rate based on the rent amount.
Do I still pay when the property is vacant?

 

If you're dealing with a flat rate, then you will likely still be charged even when your unit is vacant. If this doesn't work for you, let your candidate(s) know.
Are there any miscellaneous fees?

 

If the deal is too good to be true, then it may be just that. You don't want to find yourself in a situation where you've signed with a company just for them to charge you extra fees along the way.
If I want to list my property, do I have to sell it with you?

 

Some property managers may ask you to sign a contract that requires you to sell the property with them should you decide to list it. However, the kind of company you're looking for should not require this, but rather offer their brokerage services to you instead.
Do you offer direct deposit for your owners?

 

If you prefer to get payment by check, then that's perfectly fine. However, if you'd like the option to have payment directly deposited in your account, be sure to ask the candidate about this option.
How do you collect rent from tenants?

 

Many property managers allow tenants to pay by check, money order, or online. If you have a preference, be sure to make that clear with the candidate and ask how they choose to collect rent.
Do you conduct property inspections?

 

Most property managers do conduct inspections and require a small fee. It ensures that management will catch problems before they turn into major issues.
Do you offer eviction warranty (screening guarantee)?

 

Should you need to evict a tenant, some companies will offer eviction warranty for a small fee that will give you great coverage.
How do you market properties?

 

You want to find a property manager who advertises properties through a variety of channels to give your rental the best possible chance of staying occupied, as well as someone who can write an excellent property description that captures the value of your rental.
How long are your properties typically vacant?

 

The average vacancy time after a property is ready to be rented should be about two to four weeks. Any longer than this suggests the property manager may be struggling to find tenants.
What are your income and screening requirements for applicants?

 

It's important for you and your property manager to agree on the standards necessary to rent your property. For instance, many landlords and property managers agree that the tenant(s) must make three-times the rent for their application to be approved, among other reasonable requirements. Look for a property manager who will ask the right questions during the screening process.
Do I have any control over the lease agreement?

 

You want to have some input about the lease agreement if there are certain rules or regulations that are important to you. But remember that the right property manager should be able to provide a lease that's tailored to you and your property.
Do you charge for maintenance and repairs?

 

Ask the property manager if they charge a fee to the landlord any time that they do maintenance. This will all depend upon your contract, of course. If you can, negotiate that maintenance fees are to be included in your monthly payments so that you don't end up paying extra for every maintenance request.
Will I get updates on my properties?

 

Your properties are your investment, so you'll want proper updates on them to see if there have been changes in the market, to the quality of your rental, or in tenancy.
It's important to ask any and all questions you have when hiring a property manager. You want to find the best candidate for you and your rental, and with these questions, we're hopeful that you'll do just that.
Source : Apartment.com
Looking for rental services in Orlando – we can help.
We work with our Owners and tenants as individuals and never under estimate what it takes to keep you happy with your choice of Management Company.
By doing our due diligence with our clients, tenants, and vendors we create a service that exceeds expectations and generates positive referrals. Click HERE to learn more and how one of our property management professionals can help you!
Ready to make a Move?
Bardell Real Estate are the experts in helping you with your selling, buying or renting needs near Orlando, Florida. Make your Disney area experience a forever memorable one. Call us now to speak to a real estate agent.