Fla.'s housing market continues positive track in Feb. 2018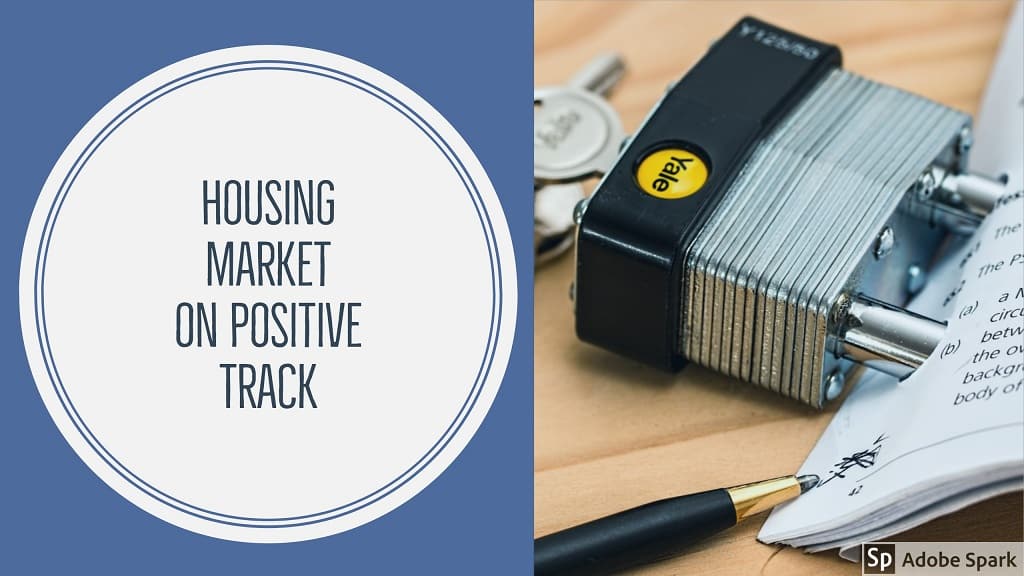 ORLANDO, Fla. – March 21, 2018 – Florida's housing market reported more closed sales, more new listings and higher median prices in February even as for-sale housing inventory remained tight, according to the latest housing data released by Florida Realtors®.
"Florida's economy continues to grow, with more jobs being created – the state's unemployment rate was 3.9% in January," said 2018 Florida Realtors President Christine Hansen, broker-owner with Century 21 Hansen Realty in Fort Lauderdale. "A strong economy is good for Florida's housing market. Statewide sales increased in both the existing single-family homes and the townhouse-condo sectors in February, yet many local markets are still facing a tight supply of available homes at a time when buyer demand is rising. Those factors are putting pressure on home prices and affordability.
"There is some good news for buyers: In February, new listings for single-family homes rose 6 percent year-over-year, while new townhouse-condo listings increased 6.9 percent."
Sales of single-family homes statewide totaled 18,620 last month, up 3.3 percent compared to February 2017. Meanwhile, the statewide median sales price for single-family existing homes was $246,500, up 9.6 percent from the previous year, according to data from Florida Realtors Research Department in partnership with local Realtor boards/associations. The statewide median price for townhouse-condo properties in January was $179,500, up 7.2 percent over the year-ago figure.
February marked 74 months-in-a-row that the statewide median sales prices for both single-family homes and townhouse-condo properties rose year-over-year. The median is the midpoint; half the homes sold for more, half for less.
According to the National Association of Realtors® (NAR), the national median sales price for existing single-family homes in January 2018 was $241,700, up 5.7 percent from the previous year; the national median existing condo price was $231,600. In California, the statewide median sales price for single-family existing homes in January was $527,800; in Massachusetts, it was $369,000; in New York, it was $266,000; and in Maryland, it was $264,016.
Looking at Florida's townhouse-condo market, statewide closed sales totaled 8,457 last month, up 6.4 percent compared to February 2017. Closed sales data reflected fewer short sales and foreclosures last month: Short sales for townhouse-condo properties declined 24.4 percent and foreclosures fell 51.8 percent year-to-year; short sales for single-family homes dropped 43.3 percent and foreclosures fell 51.3 percent year-to-year. Closed sales may occur from 30- to 90-plus days after sales contracts are written.
"The latest figures from Florida Realtors show sales of existing homes rose modestly in February, while sale prices continued to climb at a very brisk pace," said Florida Realtors®Chief Economist Dr. Brad O'Connor.
February's for-sale housing inventory remained tight with a 3.9-months' supply for single-family homes and a 6-months' supply for townhouse-condo properties, according to Florida Realtors.
According to Freddie Mac, the interest rate for a 30-year fixed-rate mortgage averaged 4.33 percent in February 2018, up from the 4.17 percent averaged during the same month a year earlier.
To see the full statewide housing inventory activity reports, go to the Florida Realtors Research & Statistics section on floridarealtors.org. Realtors also have access to local market stats (password protected) on Florida Realtors' website.
© 2018 Florida Realtors®
This is fantastic news for our Orlando Real Estate Market!! If you are looking for your next home purchase in Florida, contact your local Realtor® at Bardell Real Estate agent. We can set up a customized client web page with your criteria to help narrow down your search!