Pet Addendums: What Landlords Should Know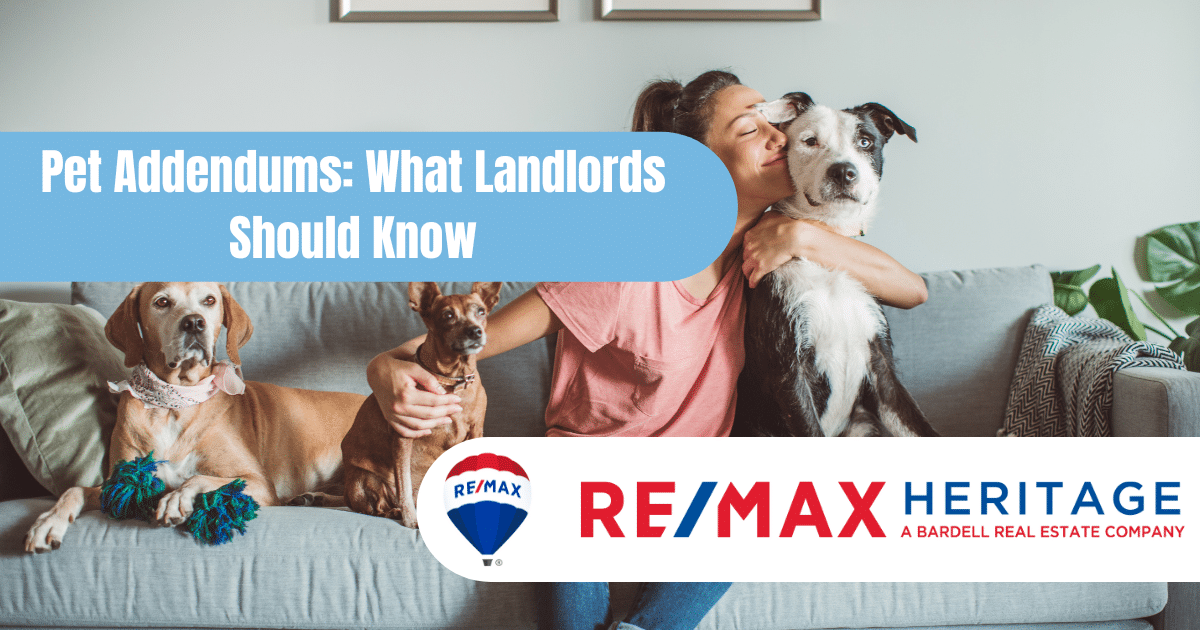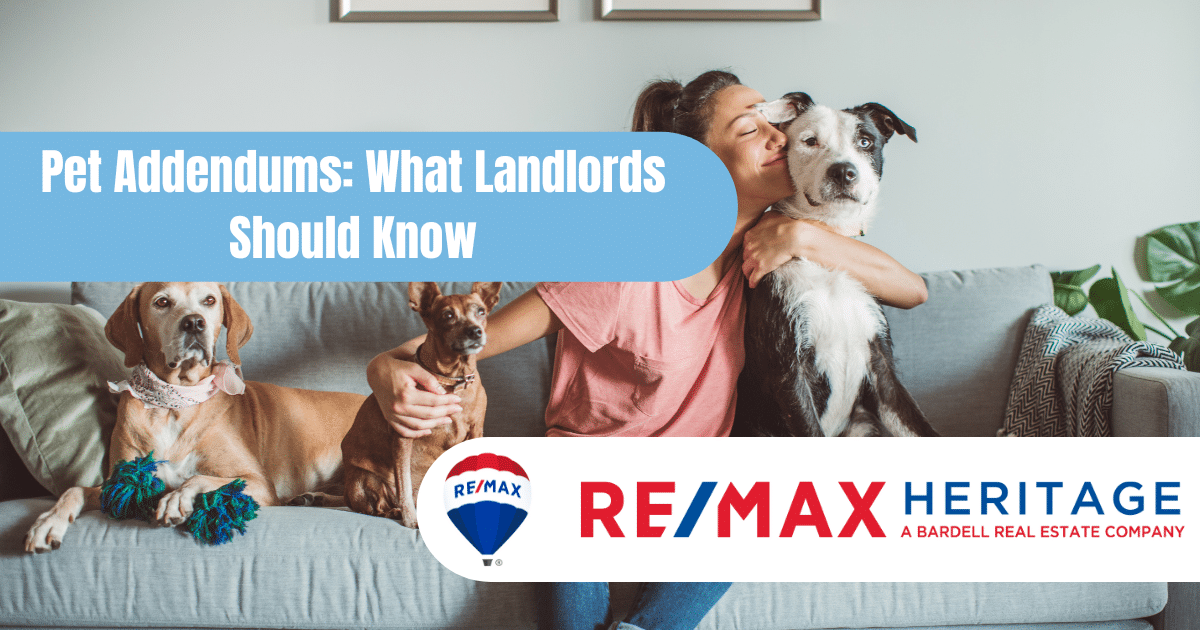 Pet Addendums: What Landlords Should Know
With approximately 90% of tenants being pet owners, it becomes crucial to incorporate a pet addendum (or pet policy) into your lease agreement, outlining specific regulations pertaining to pets, particularly emotional support animals (ESA) and service animals.
This article aims to offer a comprehensive introduction to pet addendums and offers valuable insights for landlords on safeguarding their rental properties while accommodating pets.
What Is a Pet Addendum?
A pet addendum is a legally binding document that delineates a landlord's stipulations and requirements regarding the presence of pets, emotional support animals (ESA), and service animals on the rental property. While many lease agreements already incorporate clauses related to pets, if such clauses are absent, a pet addendum can be utilized to formally introduce new provisions to an existing lease or to modify and update an existing lease through a lease amendment.
Typically, a pet addendum includes the following essential details:
Date of the original lease amendment or modification.
Property address where the pet will be allowed to reside.
Landlord's contact information.
Tenant's name and relevant information.
Comprehensive pet information, encompassing the name, breed, size, gender, age, and weight of the pet.
Specified pet-related fees to be borne by the tenant, such as pet rent or deposit.
Signatures of all parties involved.
Why Rental Agreements Should Include Pet Addendums
If you're okay with tenants having pets, make sure you have a document that's legally binding. This document should explain the rules tenants need to follow, any restrictions on pet breeds and sizes (if there are any), and the costs or fees the tenant needs to pay for having a pet.
Even if you don't allow pets, it's still important to have a section in your rental agreement that talks about pets. This section should make it clear what will happen if tenants bring in unauthorized pets and what documents they need to provide if they have emotional support animals (ESA) or service animals.
What Could Happen If You Don't Cover All Types of Pets in a Lease?
Not including a pet clause or addendum in your lease agreement can cause problems. You might struggle to enforce your rules, charge the right pet fees, and end up responsible for pet-related property damage. If you don't address emotional support animals (ESA) and service animals in your lease, you could violate renters' rights and get into legal trouble.
Here's a real-life example: Riley Adams, an accountant, had a tenant who registered her animal as a support dog, but it went against his lease terms. To avoid legal action, he had to change the lease to allow qualified service animals with proper paperwork. By doing this, he resolved the situation peacefully. But it's important to think about ESA and service animals when making pet rules to avoid similar problems.
3 Ways to Cover Pets in Your Lease Agreement
Three Legal Documents for Addressing Pets in Your Lease Agreement
New Lease Agreement: If you're starting fresh with a new lease agreement, consider using an Avail lease agreement. These agreements are reviewed by lawyers, tailored to specific states, and contain local requirements and a pet clause.
Pet Addendum to Rental Lease: If your existing lease already includes a pet policy but requires additional terms that were not initially covered, a pet addendum can be used. This document allows you to add new provisions to the existing lease agreement.
Pet Amendment to Rental Lease: In situations where you need to modify an existing pet policy, similar to Riley's experience, a pet amendment is the appropriate document. It allows you to alter specific sections of the agreement related to pets, accommodating changes or updates as necessary.
Can Pet Addendums Exclude Emotional Support Animals?
Differences exist between how emotional support animals and service animals are treated across states, with varying legal protections in place. However, under the Federal Fair Housing Act (FHA), landlords are prohibited from rejecting tenants who have a mental or physical disability and possess a service animal or ESA. Even if pets are generally not allowed on the property, landlords are required to make "reasonable accommodations" to accommodate these individuals.
Looking for rental services in Orlando – we can help.
We work with our Owners and tenants as individuals and never under estimate what it takes to keep you happy with your choice of Management Company.
By doing our due diligence with our clients, tenants, and vendors we create a service that exceeds expectations and generates positive referrals. Click HERE to learn more and how one of our property management professionals can help you!
Ready to make a Move?
Bardell Real Estate are the experts in helping you with your selling, buying or renting needs near Orlando, Florida. Make your Disney area experience a forever memorable one. Call us now to speak to a real estate agent.