Out & About- Jump Florida Sky Diving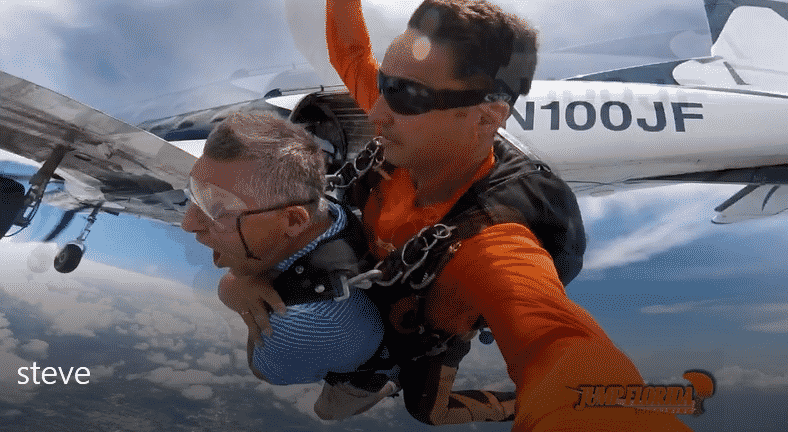 Jumping out of the plane isn't everyone's cup of tea! So here are a couple of things to keep in mind if you are a first time jumper, You must be at least 18 years( Your ID is Required) of age and under 230 lbs. Wear comfortable clothing and appropriate athletic shoes. Training will be provided from a certified Instructor.
We chose Jump Florida Sky Dive because they are regulated by the United States Parachute Association (USPA), a group which regulates strict safety protocols for its member drop zones. They operate out of a private airstrip and landing area, The facilities are spacious, comfy spectator area – all your friends will be able to watch you land, perfect for a picnic after and hang out for the day!
 The people are very friendly and knowledgeable. All together, we have over forty-five years of experience!