Orlando – World's Largest Entertainment McDonald's on I-Drive
Orlando – The World's Largest Entertainment McDonald's in Orlando's tourist corridor opened yesterday March 15 after being closed for redevelopment since last summer.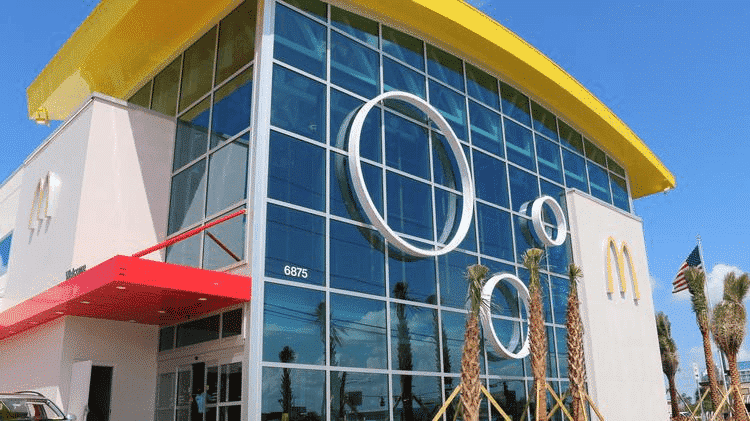 The new two-story, nearly 19,000-square-foot McDonald's sits on 2.29 acres of land at 6875 Sand Lake Road, adjacent to the site that held the original that was built in 1976. It features eight kitchens to prepare traditional McDonald's meals like Big Macs and golden fries, but also new ones from a "create your taste" concept being tested in Florida McDonald's. The concept allows guests to customize their order of burgers, chicken sandwiches, pizza, pasta, waffles and omelets, and then see it be made right in front of them.
Other new features include six electronic kiosks for ordering, a brick-fire pizza oven, a new 22-foot-tall kids' play area with slides and more than 50 new arcade games that all were released last spring or summer.
The World's Largest Entertainment McDonald's has welcomed millions of the region's tourists since it opened in 1976. It was also previously recognized as "The Best McDonald's to Play In."
Source: Orlando Biz Journals
Orlando – World's Largest Entertainment McDonald's on I-Drive