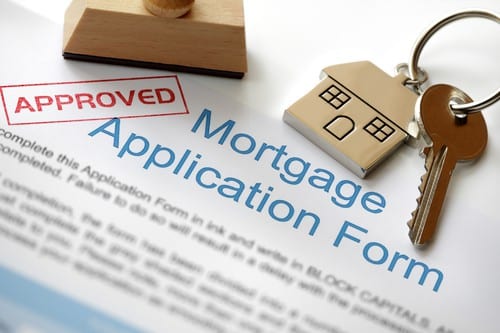 Six weeks ago, there was concern that these new laws could  affect the closing on your Orlando Vacation home but rest assured…
TRID Transition Going Smoothly!
It's been six weeks since new closing rules took effect and aside from a few snags, the experience has been positive, according to the assessment of an industry panel at the 2015 REALTORS® Conference & Expo in San Diego.
Anthony Lamacchia of Lamacchia Realty in Waltham, Mass., says the intent of the rule changes—to make it easier for home buyers to shop for and compare mortgage products—is a positive for the industry. And aside from the typical growing pains you would expect while real estate agents, lenders, and title agents familiarize themselves with what's new, the transition has been smooth, with few instances of closings taking longer to complete. "I don't have any issues with it," he told several hundred real estate professionals attending the panel.
Dan Chiesa, vice president of national mortgage production at Quicken Loans, says his company has closed 3,800 loans since the changes took effect on Oct. 3. He said some were delayed but most closed no later than the typical loan prior to the new rules.
Under the changes, the Good Faith Estimate was replaced with a Loan Estimate and the HUD-1 Settlement Form was replaced by a Closing Disclosure. The Closing Disclosure must be given to buyers at least three days before closing to give them a chance to review the final numbers. The rules also include other disclosure and timing changes. The new process stems from the TILA-RESPA Integrated Disclosure (TRID) rule, which came out of 2010 banking reform legislation. The Consumer Financial Protection Bureau, which wrote the rule, calls it "Know Before You Owe" and has created a website to help agents understand the new process.
One recurring issue has to do with agents obtaining a copy of the Closing Disclosure. Some lenders, citing federal privacy rules, have been refusing to give a copy to agents, but panelists said there's no reason agents can't go to buyers directly and ask for a copy from them. Agents want the forms for their files and also use the information on them for inputting sold data in the MLS.
Another issue is confusion over which license number to put on the form. It asks for the "brokerage" number but it's actually the agent's license number that should be put on the form, the panelists said.
Don't let these guidelines deter you from purchasing your Orlando Vacation home as they are kept up for you, the buyer.