Orlando, Tampa, Jacksonville near top of 'likely to move' list
IRVINE, Calif. – Aug. 16, 2018 – ATTOM Data Solutions' Q2 2018 Pre-Mover Housing Index finds that Chicago, Washington, D.C., Orlando, Tampa-St. Petersburg and Atlanta posted the highest pre-mover index in the second quarter of 2018 in the larger-metro category. ATTOM says a high score is "predictive of a high percentage of homeowners moving in the third quarter."
ATTOM's quarterly report looks at 36 metropolitan statistical areas (MSAs) with at least 500,000 single-family homes and condos using data collected from purchase loan applications on residential real estate transactions.
The Pre-Mover Housing Index is based on the ratio of homes with a "pre-mover" indicator compared to total single-family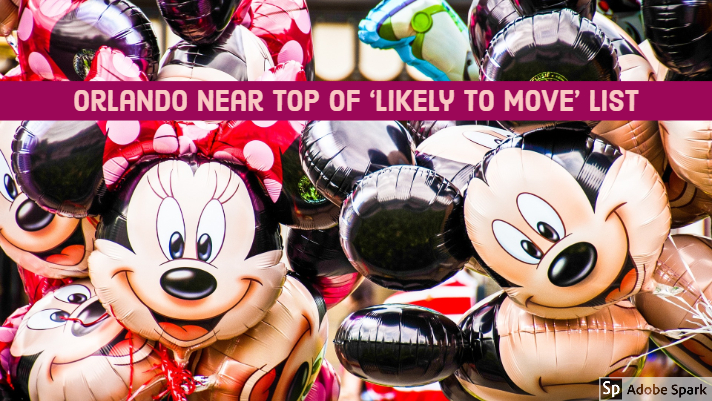 homes and condos in a given geography, indexed off the national average. An index above 100 is above the national average and indicates an above-average ratio of homes that will likely be sold in the next 90 days in a given market.
Among a broader set of 131 metro areas with at least 100,000 single family homes and condos, those posting the highest pre-mover index in Q2 2018 were Wilmington, N.C. (206); Colorado Springs, Colo. (178); and Manchester-Nashua, N.H. (172); followed by Chicago (168) and Washington, D.C. (166).
"A higher pre-mover index bodes well for local real estate agents, home improvement stores, moving companies and others that benefit from the halo effect of a home sale," said Daren Blomquist, senior vice president at ATTOM Data Solutions.
"Meanwhile markets with a low pre-mover index likely have a scarcity of inventory available to buy or relatively weak demand from prospective buyers – or some combination of both – which is not optimal for businesses that rely on the home sale halo effect," Blomquist adds.
ATTOM has a pre-mover heat map on its website that displays the likelihood of home sales by city.
States with the highest pre-mover index in the second quarter of 2018 – predictive of a high percentage of homeowners moving in the third quarter – were North Dakota (275), Illinois (193), Nevada (164), Virginia (163), and Colorado (147). Other states with a pre-mover index among the 10 highest in Q2 2018 were New Jersey (133), Florida (133), Delaware (130), Maryland (127), and Utah (124).
Florida cities ranked by pre-mover index ranking
Orlando-Kissimmee: 136

Jacksonville: 136

Tampa-St. Petersburg-Clearwater: 133

Lakeland-Winter Haven: 126

Ocala: 109

Port St. Lucie: 100

Palm Bay-Melbourne-Titusville: 95

Cape Coral-Fort Myers: 91

Deltona-Dayton Beach-Ormond Beach: 90

Bradenton-Sarasota-Venice: 87

Miami-Fort Lauderdale-Miami Beach: 85

Pensacola-Ferry Pass-Brent: 65

Fort Walton Beach-Crestview-Destin: 58

Naples-Marco Island: 53
 © 2018 Florida Realtors®
WOW!! This is great news for Florida and its new, potential, residents. Contact one of our associates today to get more information about jump on this wagon and making the move to Central Florida!! Disney's famous attractions and Central Florida's lifestyle has so many things to offer visitors and residents, we want YOU to be a part of all of it! Contact us today to learn where to start on the Homebuying process.