An entrepreneurial spirit underpins the thriving economy in the Orlando area from the highest profile businesses all the way down to the 'mom and pop' operations and the service business which support them. In fact, Orlando was arguably 'put on the map' by the ultimate entrepreneur and visionary of the 20th century and his famed mouse. Steve Silcock of Bardell Real Estate values this storied legacy and is a powerful force in uniting and strengthening the local business community, so it was a natural progression to announce the funding of this unique new scholarship.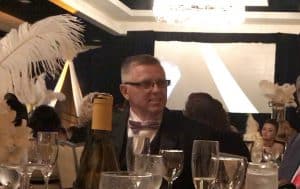 Silcock is committed to supporting quality education and entrepreneurship because he sees them as vital components of developing a well-rounded, proactive, thriving community. He also recognizes the importance of taking a global approach, even in local business. Many of his clients are relocating from other parts of the world or investing in the Orlando area from afar, finding the perfect properties through his website http://www.bardellrealestate.com, so he decided not to geographically limit the scholarship eligibility to Orlando students, but instead to open it up to any applicant meeting the criteria.
Bardell Real Estate will award the winning student $1,000 to further his or her education and ultimately apply the newly acquired knowledge and skills to improve the lives of those in his or her local community and beyond. The winner will be announced on September 21st, 2018. This is intended to be the first of many years of scholarship competitions awarded by Bardell Real Estate.
According to the Terms and Conditions page outlining the scholarship rules on Bardell's website, entrants must record and upload a 5 minute or shorter video describing a time they displayed "fantastic business ingenuity," and must be "creative and…can use video to convince others." Then the video is to be uploaded to YouTube. For additional details and instructions, see the actual scholarship page at http://www.bardellrealestate.com/scholarship-terms-conditions/.
With the cost of education rising and many families facing challenging economic circumstances, this scholarship is a wonderful opportunity to help make one person's dream of continuing education a reality. Spread the word.