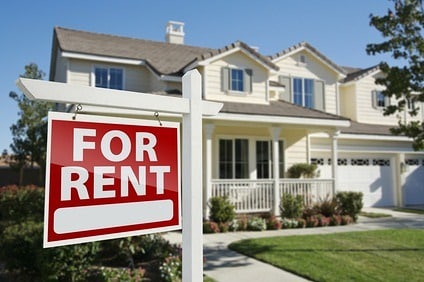 If purchasing an investment home to place on the rental market click here to view some of the homes for sale in Orlando.
Phil Schaal owns three rental houses in Pompano Beach and one in Lantana. He bought with an eye on the future.
"In today's market, being a landlord is one the best ways to secure long-term wealth," said Schaal, a software developer and father of 6-year-old triplets. "This is my retirement."
During the housing boom and after the six-year downturn, buying, fixing up and "flipping" homes resulted in big profits for many South Florida investors. And while that business model is still viable, a new wave of investors is seeing the benefit of buying homes and keeping them as rentals.
An investor can earn a solid return of 15 percent by flipping a home – but it's only a one-time deal, said Daren Blomquist, a vice president of RealtyTrac, a foreclosure listing firm in Irvine, Calif. The key is finding more discounted properties to flip, but that's difficult because fewer distressed homes are available for sale in a market that has long since recovered, he said.
But an investor who buys a home and turns it into a rental can expect recurring profits, something in the range of 6 percent to 9 percent annually, Blomquist said. And there is no shortage of prospective tenants, with former homeowners and young professionals unable to qualify for mortgages or choosing to remain mobile for jobs.
"With buying and renting, you're getting the best of both worlds," Blomquist said. "You're getting returns coming in every year, plus you get the long-term [home value] appreciation. It's like a stock with dividends."
RealtyTrac doesn't specifically count the number of investors who buy and rent, but the firm does track non-owner-occupied properties – the vast majority of which are owned by investor-landlords.
In Palm Beach, Broward and Miami-Dade counties, 31 percent of single-family homes, townhomes and condominiums are owned by people who don't live there. Among the 35 largest housing markets nationwide, only Las Vegas (40 percent) and Orlando (33) have higher percentages, RealtyTrac said.
Schaal bought his Pompano Beach and Lantana properties over the past three years – in each case finding deals for $100,000 or less.
He put an average of $10,000 into each property, repairing roofs, fixing safety or code violations and renovating kitchens and bathrooms.
In Lantana, he added purple and pink flowers out front and repainted the exterior of the brown house a light yellow.
"You want to make sure that when the person walks up to the house, they have a positive experience," Schaal said. "It's about curb appeal."
Schaal rents the homes for $1,100 to $1,300 a month – less than what he could get, given the strong demand. The average monthly rental rate for single-family homes in South Florida in September was $1,810, up 2 percent from a year earlier and 18 percent since September 2011, according to real estate website Zillow.com.
But Schaal said he's willing to sacrifice rental income to keep good tenants in place. His policy is to maintain the same rent rate until the tenant moves out, and then he raises it closer to market value for a new resident.
Schaal learned about the booming rental business from two Boca Raton-based groups for investors: the Distressed Real Estate Institute, headed by Lex Levinrad, and David Dweck's Boca Real Estate Investment Club.
Schaal attended a weekend-long investor "boot camp" that included a bus tour of properties for sale. During the tour, Schaal discussed with Levinrad the potential for one of the homes – a three-bedroom residence off Federal Highway in Pompano.
The house needed plenty of work, but the numbers made sense, and Schaal signed a contract that same day to buy it for $56,000.
While he puts some of his own money into deals, Schaal said he obtains mortgage financing from private lender Dweck. After he fixes up the homes, Schaal refinances at a lower interest rate with conventional lenders.
Some investors end up losing money because they spend too much for the homes and don't accurately account for repair costs. Levinrad tells club members not to buy a home for more than 65 percent of market value after repairs.
So if $10,000 in renovations boosts a house's value to $150,000, the most an investor should pay is $87,500.
With home prices on the rise, it's harder to find properties that fit the criteria. Levinrad suggests investors monitor online auction websites such as Auction.com and stay in touch with property listing agents. In many cases, previous deals fall through and persistent investors can quickly take advantage, Levinrad said.
The real estate clubs also work with members on becoming landlords. Refrigerators break, taxes and insurance must be paid annually and problem tenants have to be evicted – all factors that must be considered when getting into the business.
"It's not all gravy," Levinrad said. "There is some work in it. But there's also a substantial reward in cash flow, if you buy the homes right."
Right now Orlando Property is Providing a Perfect Time to be a Landlord.  Do not miss your opportunity to make some extra income.  If you are thinking of placing your home on the Orlando rental market click here for some additional information that will help you make an informed decision.
Source: floridarealtors.org