Anyone monitoring Orlando properties for sale will have noticed Florida's housing market continued on a positive track in Oct. Recent reports confirms the trend is not just in Orlando but across the state.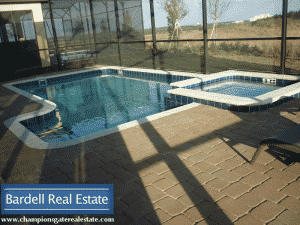 ORLANDO, Fla. – Nov. 20, 2013 – Florida's housing market continued its upswing in October 2013, with more closed sales, higher median prices, more new listings and a stabilizing supply of Orlando Properties for Sale, according to the latest housing data released by Florida Realtors®.
"Florida's economy continues to improve, and that's good news for the housing market," says 2013 Florida Realtors President Dean Asher, broker-owner with Don Asher & Associates Inc. in Orlando. "October marks 23 months in a row that statewide median sales prices rose year-over-year for both single-family homes and for townhouse-condo properties. Last month, the median days on market (the midpoint of the number of days it took for a property to sell) was 46 days for single-family homes and 48 days for townhouses and condos. That means 50 percent of homes on the market in Florida sell in less than two months.
"On average, sellers received about 94 percent of their asking price in October. Interested home sellers are paying attention to this positive trend and entering the market, which in turn is helping to stabilize inventory levels."
Statewide closed sales of existing single-family homes totaled 18,728 in October, up 6.5 percent compared to the year-ago figure, according to data from Florida Realtors Industry Data and Analysis department in partnership with local Realtor boards/associations. Closed sales typically occur 30 to 90 days after sales contracts are written.
Meanwhile, pending sales – contracts that are signed but not yet completed or closed – for existing single-family homes last month rose 3.4 percent over the previous October, and new listings increased 16.4 percent. The statewide median sales price for single-family existing homes last month was $169,000, up 16.6 percent from the previous year. The median is the midpoint; half the homes sold for more, half for less.
Looking at Florida's year-to-year comparison for sales of townhouse-condos, a total of 8,598 units sold statewide last month, up 3.1 percent from October 2012. Meanwhile, pending sales for townhouse-condos last month eased slightly, down 3.6 percent compared to the year-ago figure, but new listings rose 9.8 percent. The statewide median price for townhouse-condo properties in October was $130,000, up 22.1 percent over the previous year. NAR reported that the national median existing condo price in September 2013 was $198,600.
Inventory was at a 5.5-months' supply in October for single-family homes and at a 5.6-months' supply for townhouse-condo properties, according to Florida Realtors.                                                   © 2013 Florida Realtors®