Orlando Pottery Festival & Holiday Arts Market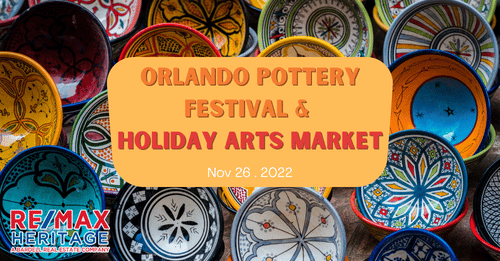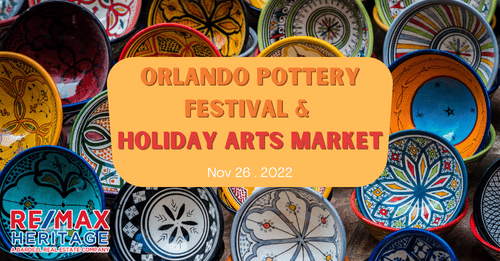 Orlando Pottery Festival & Holiday Arts Market
FREE ADMISSION • THANKSGIVING WEEKEND EVENT!
The Orlando Pottery Festival presents…
The Orlando Pottery Festival & Holiday Arts Market, Central Florida's largest winter celebration and market of ceramic art—featuring unique handmade items perfect for the home, garden, and gift giving! Join us on Saturday, November 26, 2022, from 9 am to 5 pm, at the Fraternal Order of Police (FOP) Orlando Lodge #25 at 5505 Hansel Ave, Orlando, FL 32809.
Meet 36 talented local artists, including highly regarded professional potters who exhibit in galleries and juried art festivals throughout the South; mid-career artists whose distinctive designs and signature items are fast becoming contemporary collectibles; longtime "hobby potters" who are channeling their creativity while mastering their craft in local pottery studios; and younger and emerging ceramic artists, some of whom are selling to the public for the first time.
Shop the diverse range of these artists' original functional and decorative work, such as handmade everyday dishware, elegant ceramic jewelry, sculptural and figurative work inspired by Florida's flora and fauna, whimsical and practical home and garden decor, and much more—all created on the pottery wheel or using hand-built and slip-cast techniques.
Returning visitors know that the Orlando Pottery Festival's twice-annual events—typically held in the spring and during the winter holiday season—are the best way to get "first dibs" on recent work from favorite local potters, and to meet the new artist vendors added to each festival. The Orlando Pottery Festival's growth and diversity of artistic work makes for events that reflect the vibrancy and diversity of handmade ceramics.
The Orlando Pottery Festival & Holiday Arts Market is a family-friendly event for all ages; free admission, free parking. For more information about the Orlando Pottery Festival, please visit www.orlandopotteryfestival.org, Instagram.com/OrlandoPotteryFestival, or Facebook.com/OrlandoPotteryFestival.
For the health and safety of all visitors and vendors, we encourage our guests to follow the latest Centers for Disease Control and Prevention (CDC) health and safety guidelines for gathering in indoor venues during the global pandemic. This event is subject to change due to ongoing public health and safety circumstances. See www.orlandopotteryfestival.org for the latest information.
Source and Reserve a spot here!
Experts in Residential Real Estate in Orlando
If you are buying or selling real estate it's quiet often the single most important financial decision you make. For the last 30 years we have helped clients buying and selling property in Orlando and the surrounding areas. Put simply, this means the knowledge and expertise accumulated over this time ensures our clients get the best representation possible.
Our experienced agents will help and guide you through the entire process providing valuable support every step of the way.
Ready to make a Move?
Bardell Real Estate are the experts in helping you with your selling, buying or renting needs near Orlando, Florida. Make your Disney area experience a forever memorable one. Call us now to speak to a real estate agent.