Orlando Magic Innovation Challenge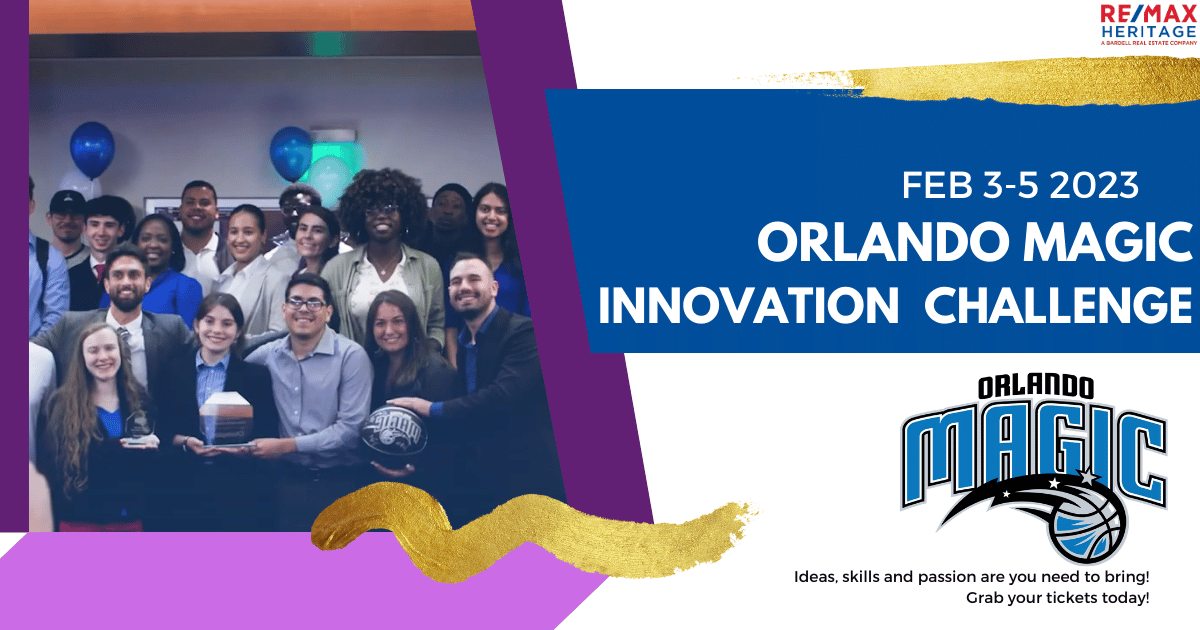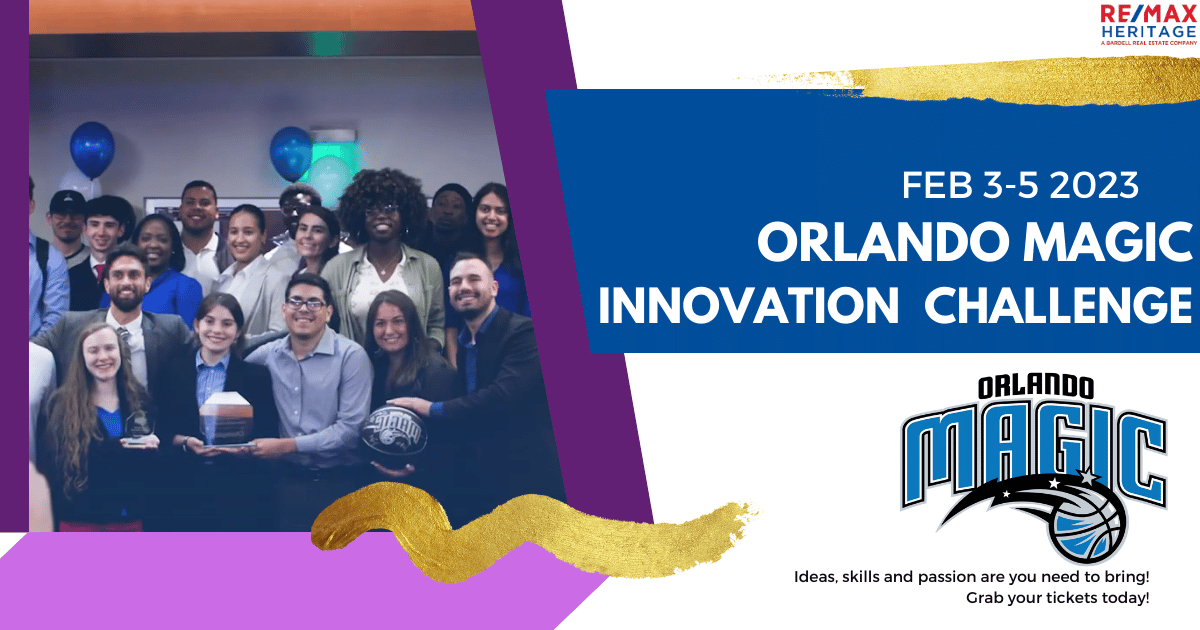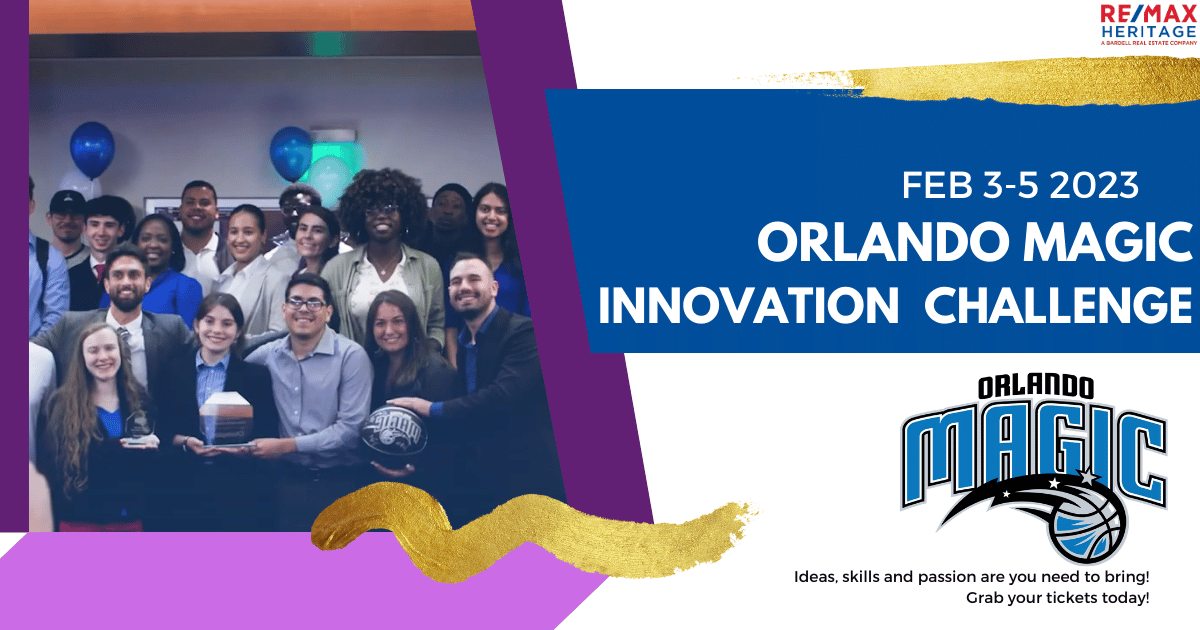 Orlando Magic
Innovation
Challenge 2023
About this event
The Orlando Magic Innovation Challenge is a 3-day event where developers, students, marketers, startup enthusiasts, graphic artists, and sports business professionals pitch new and innovative ideas at the state-of-the-art Orlando Magic offices. This program is powered by HyperValidation – a team that has delivered global award winning events.
How does it work? Orlando Magic will present you six (6) business problems that will give you visibility into the world of professional sports such as fan engagement, international outreach, partnerships, eSports etc. Executives will share their unique perspective on the issues and YOUR job (or the team that you join) has to pitch a startup idea that would solve that problem for the Magic and by extension other NBA teams or maybe even across sports.
Over the weekend, participants like you will form cross-functional teams around those ideas and develop a working prototype for presentation on Sunday evening. Throughout the weekend you will work closely with leaders from the Magic, as well as experienced mentors and facilitators.
Not only that – you'll interact DIRECTLY with potential customers, get training in innovation methodology and pitch to a highly accomplished panel of judges on Sunday evening.
And check this out – The Winning team will be recognized AT CENTER COURT during halftime of a Magic game!
What else? ALL participants who participate for the entire event will get free tickets so you can watch the Orlando Magic v Denver Nuggets . This will be a private suite with snacks included!
So – who can participate? Age requirement is that you be 18 and older, apart from that you need no specialized skills, experience or qualifications required!
This will be an unforgettable experience. So join us to:
LEARN innovation methodologies and tools
NETWORK with sports industry thought leaders, potential employers and high quality talent
ENJOY Seven (7) catered meals, unlimited snacks, drinks, and a ton of swag
FREE tickets to an Orlando Magic game post-event!
NOTE: If you are economically disadvantaged, you could qualify for a 100% scholarship! Email the organizers at info@hyperValidation.com to request more information.
All you need to bring are your ideas, skills, and passion. Oh yeah, and your laptop!
Ready to make a Move?
Bardell Real Estate are the experts in helping you with your selling, buying or renting needs near Orlando, Florida. Make your Disney area experience a forever memorable one. Call us now to speak to a real estate agent.