Orlando led nation in job growth
Orlando led nation in job growth – Orlando added more jobs than any other metropolitan statistical area in the country in 2015, with 52,200 jobs created in the 12 months ending December 2015, according to revised data released by the U.S. Department of Labor.
Employment growth in 2015 came in at a revised 4.6 percent, making Orlando the fastest-growing of the 30 regions in the country with an employment base of at least 1 million jobs.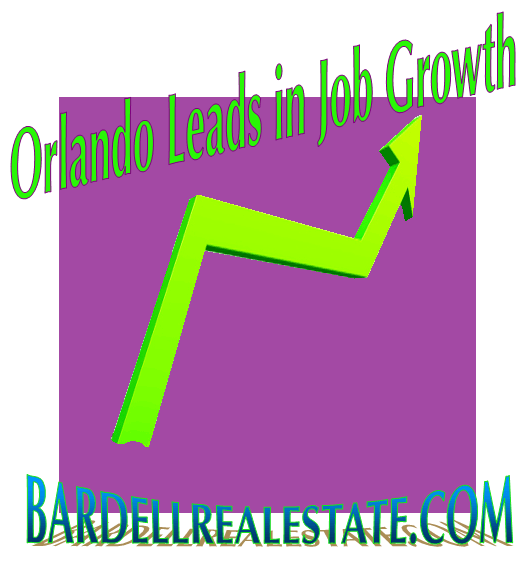 "The revised 2015 total is Orlando's highest annual gain since 2004, extending a run of recent growth that now brings total net gains since early 2010 to almost 215,000 jobs," said Holly Wiedman, executive vice president of the Orlando Economic Development Commission.
The revised count means the region added an average of close to 150 jobs per day in 2015, with almost all major industries participating. Business services was the dominant contributor at more than 44 new jobs daily, followed by the region's tourism industry at 27 jobs per day. Only the information industry, which largely covers media-related industries, saw a decline in employment in 2015.
Entering 2016, all major industries except construction and manufacturing have returned to pre-recession employment levels. Construction was severely impacted by the recession but has gained back almost half of the jobs lost. Manufacturing must still add 1,500 more jobs to reclaim its pre-recession status.
"This revised official data confirms Orlando's position as the country's leading job growth center," said Orlando EDC Chair David Fuller, president of the SunTrust Foundation. "These numbers show our efforts to showcase Orlando as not just a great place to visit, but a great place to do business through our branding campaign, 'Orlando, You don't know the half of it.' are paying off."
The region added 43,500 jobs the year before.
The rest of the top 10 metros for job growth included San Jose, Calif.; San Francisco; Tampa; Dallas; Phoenix; Riverside, Calif.; Portland, Ore.; Atlanta; and Seattle.
Source: Orlando Biz Journal
Orlando led nation in job growth