Color Run Orlando: What is it?
The Color Run is an untimed, five-kilometer race. As Color Runners reach each kilometer mark, they are doused from head to toe with a different colored powder. At the start line, participants wear white clothes, and they finish the race dripping in color.
After the race, the festivities continue at the Finish Festival, a bigger-than-life party with music, dancing, photo ops, activity booths, and massive color throws that create millions of vivid combinations of colors. We guarantee you, this will be the best post-5K party you've ever been to!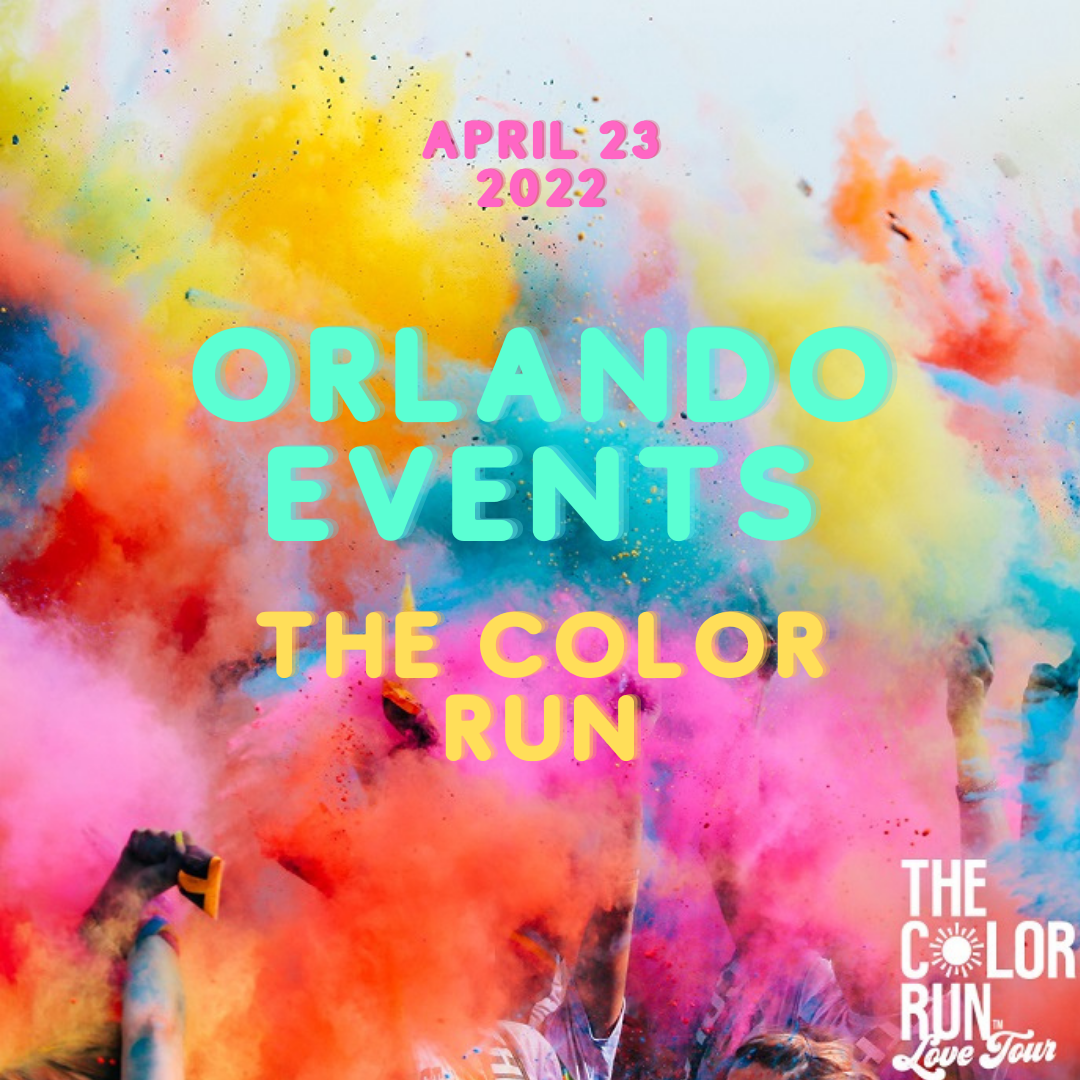 Founded in March 2011, the Color Run is the world's first COLOR 5kTM event which brings communities together to promote healthiness and happiness by running in the "Happiest 5k on the Planet".
The event will be held at Osceola Heritage Park on Saturday, April 23rd. Runners will be released from the race site at 8:00 am, and all participants must be on the course by 8:30 am.
​You can still get your tickets here at https://tickets.thecolorrun.com/event/the-color-run-orlando-2022