Waterstone Courtyard Villas Davenport is the latest new home vacation community being built near Disney World in Orlando Florida. and gain "neighbor" status with Florida's most exciting attractions, relaxing resorts and world-famous golf, shopping and dining. Waterstone's upscale homes are a premium address among the area's finest vacation resorts and golf communities. It's a hometown destination rich in natural beauty, museums, theatres and historical sites.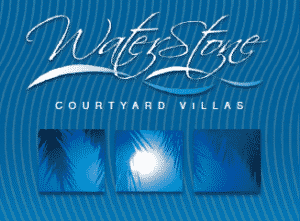 Waterstone Courtyard Villas is just minutes from life's necessities and finest luxuries!
Close to:
Walt Disney World
Universal Studios
SeaWorld
Busch Gardens
Championship Golf
Lake Louisa State Park
Florida's Best Shopping and Dining
Award-Winning Public and Private Education
This premium address among upscale residential resort and golf communities is a rareity in an area rich in entertainment, natural beauty, museums, theaters and historical sites. Built along wide pavered streets with enclaves of 3 and 4 bedroom courtyard villas, Waterstone offers an extraordinary level of style, fine finishes and craftsmanship.
Complete the form below to request more information on the exciting new development at Waterstone Courtyard Villas Davenport Florida