New Home-Buyer's Home Essentials Guide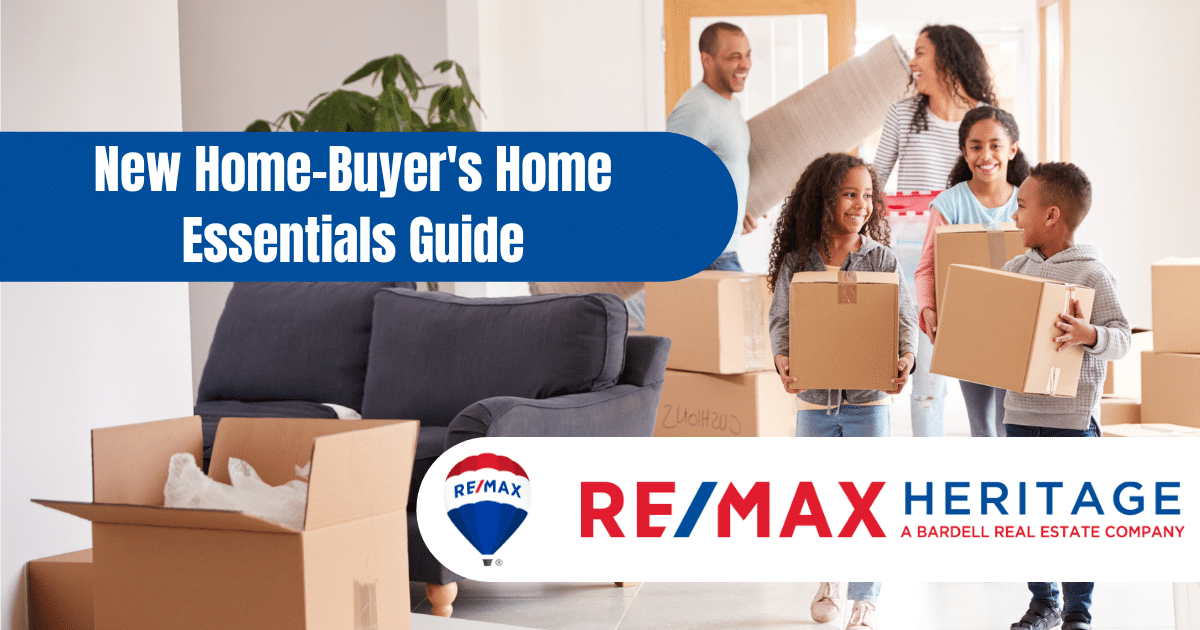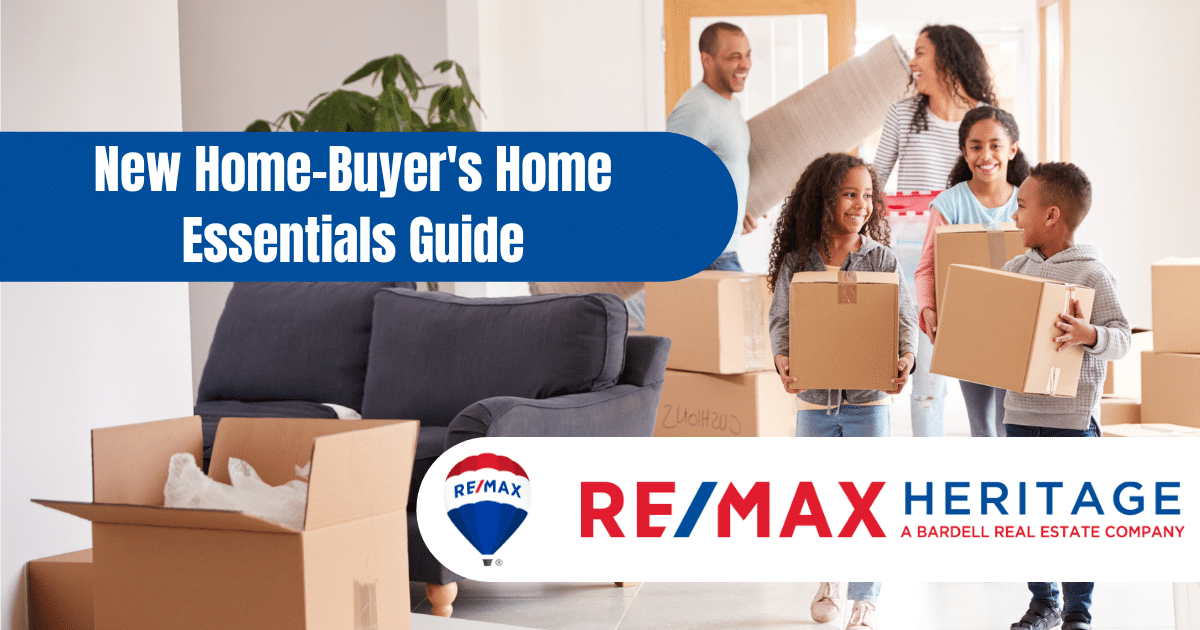 New Home-Buyer's Home Essentials Guide
First-time homebuyers are definitely pumped when they finally move in and can't wait to deck out their new place with all the cool stuff. But here's the catch: While they're super stoked about snagging that perfect coffee table and some fancy ottomans—and let's be real, those things are nice to have—they might not be totally necessary.
When you're caught up in the excitement of settling into your first house, it's easy to overlook a few things that would actually be really useful.
Ever wondered what you might be forgetting? We asked new homeowners and real estate pros to spill the beans on the essential items you'll want to have ready to go on move-in day. Get ready for these eight surprising must-haves that you should definitely add to your shopping list, plus some tips on picking out the best one.
1. Fire extinguisher
Every single broker and homeowner we asked for this article unanimously agreed that a fire extinguisher should be your top priority. Make sure you have one on every floor of your new crib, and definitely don't forget to have one in the kitchen since that's where most fires tend to start.
It's also a smart move to have a fire extinguisher in the garage or shed, just in case some dry leaves or yard work decides to set things ablaze.
We found this awesome pick at The Home Depot for $60. It comes with a six-year warranty and has clear graphics that show you exactly how to use it. (Pro tip: Once you've got it, gather the whole fam and head to the backyard for a practice session. Better safe than sorry!)
And hey, while you're at it, don't forget to grab some smoke detectors and carbon monoxide detectors, along with a bunch of batteries. It'll give you some peace of mind on that first night's sleep. Safety first, people!
2. Heavy-duty garbage cans
After spending years living in an apartment, you've probably gotten used to simply tossing your garbage down a chute or relying on the building staff to take care of it. But once you become a homeowner, it's a whole different ball game. Trash and recyclables are typically collected right from your curb, which means you'll need a sturdy can that can handle whatever Mother Nature throws at it.
Having a rugged container not only keeps your waste secure and odor-free, but it's also a smart move because, you might not have arranged for trash collection service by the time you move in."
This heavy-duty trash bin from Lowe's is the real deal. It comes with a solid 10-year warranty, ensuring its durability. With a tight seal, it's designed to keep critters from rummaging through your discarded treasures. Plus, it's compatible with various types of municipal truck lifters, making the pickup process a breeze.
3. Flashlights
Why go through the hassle of fumbling around in the basement trying to locate the breaker panel? Having a trusty flashlight at your disposal will save the day, whether you're dealing with a power outage during a storm or exploring a dark crawl space for the first time.
This awesome four-pack of flashlights from Amazon is the perfect solution. For just $14, you'll get a set that's ideal for keeping one in the kitchen, the bedrooms, and the garage. The best part? These flashlights come with batteries included, giving you a whopping 60 hours of uninterrupted light. So, no need to worry about running out of juice when you need it most. Stay prepared and shine on!
4. Sump pump
While a sump pump may be a significant investment, it's essential for protecting your basement from potential flooding or water damage. Even if you believe your basement is safe, the cost of cleaning up after a burst pipe is worth the investment. Additionally, unpredictable weather in a new location makes it wise to be prepared.
For $449, The Home Depot offers an energy-efficient sump pump that comes pre-assembled and ready to install. It includes a battery backup system and continuous monitoring, ensuring optimal performance and peace of mind. Don't take chances with water-related mishaps—invest in this reliable sump pump to safeguard your basement.
5. Power strips
When moving into a new house, remember to grab extension cords and power strips. Your new place might be larger or have different layouts for the TV and lamps. Along with longer cords, get power strips with USB ports for added convenience.
Check out these sleek power strips on Amazon. They come in a pack of two for $30 and offer surge protection, six outlets, and USB options. Stay plugged in and seamlessly blend them into your decor with their steel gray tone.
6. Step stool
When you're starting out in your new place, there's a lot to hang up, from blackout shades and curtains to framed photos and a pot rack. And let's not forget about those pesky hard-to-reach lightbulbs that need changing.
To tackle all these tasks, you'll definitely need a trusty step stool. Look for one with an anti-skid rubber bottom and a sturdy design capable of supporting up to 300 pounds.
We're big fans of this versatile stool available on Amazon. It comes in four different sizes and offers seven vibrant colors to choose from, including options like pink, ocean blue, and coral. At just $20, it's a handy and stylish addition to your new home.
7. Stud finder
Becca Stewart, a military spouse based in San Antonio, TX, who knows a thing or two about frequent moves, swears by her trusty tool kit and work gloves to tackle all the handy work on move-in day. However, she insists that her toolbox is incomplete without a stud finder.
This nifty device is essential for locating the studs in your walls, ensuring a secure anchor for your pictures, mirrors, and that massive flat-screen TV. After all, most items can't hang safely on drywall alone.
Check out this reasonably priced stud finder available on Amazon for just $30. It's capable of detecting metal, live wires, pipes, and more lurking behind your walls, preventing you from blindly hammering away. And the LCD screen and alarm offer both visual and audio clues, which means you'll never mis-hang anything in your new home.
8. Outdoor key box
You've just moved into your new home, and in the first week, you find yourself in the dreadful situation of not being able to locate your front door key. Talk about a major headache!
But fear not! There's a simple fix: a trusty lockbox with a protective cover where you can keep an extra set of keys. Just make sure you remember the four-digit code to access them. (Your birthday, perhaps?)
This amazing pick available on Amazon is a steal at just $17. It's super easy to set up with the included mounting hardware, and it provides ample space for multiple keys. Whether it's the key to your back shed or your car, this lockbox has got you covered.
Experts in Residential Real Estate in Orlando
If you are BUYING or SELLING real estate it's quiet often the single most important financial decision you make. For the last 30 years we have helped clients buying and selling property in Orlando and the surrounding areas. Put simply, this means the knowledge and expertise accumulated over this time ensures our clients get the best representation possible.
Our experienced agents will help and guide you through the entire process providing valuable support every step of the way.
Ready to make a Move?
Bardell Real Estate are the experts in helping you with your selling, buying or renting needs near Orlando, Florida. Make your Disney area experience a forever memorable one. Call us now to speak to a real estate agent.