Nail the Right Color for Your Listing!
You've seen clients react: The wall color can make or break a room. And when selling a home,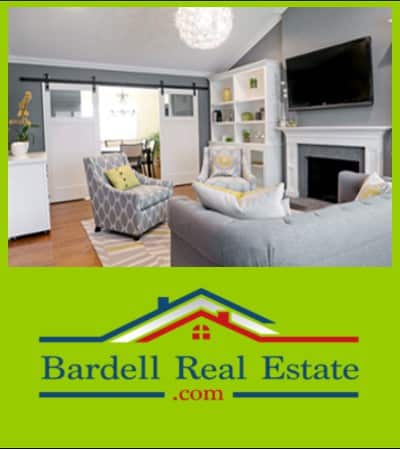 choosing wrongly could make for a very costly mistake.
The color "sets up the temperature, the depth, the mood, and the atmosphere for all the other colors to be layered and featured," says Gretchen Schauffer, founder of the paint line Devine Color.
Here are some tips to nail the right color for your listing… 
Weigh the light and scale of the space. A room facing north could have a much different quality of light, affecting how the paint appears compared with a south-facing room. A dusky lavender's blue undertones, for example, can be strong in a south-facing room, but the warm lavender can appear lilac in a north-facing space. Carefully review the paint colors in the actual space. Paint a big poster board or even a section of the wall before committing to the entire wall. This will help you spot any undertones in the color beforehand.
Don't go too bright. Let the wall color be the background, the color experts recommend. In living spaces, Sherer and Schauffler recommends letting the wall color be the supporting player and not the star. "I'm always explaining how that background color is going to actually allow you to see the foreground," Schauffler says. A neutral wall may feel "muted and subdued," but "the colors sit back so they become more backdrops and don't overwhelm the space," Sherer says.
Check the color temperature. You want buyers to feel comfortable in the space as soon as they walk in. Cooler hues — blues and greens — are known for creating more restful retreats that are calm and peaceful. "Any colors that are a little bit on the cooler side are great for bedroom spaces," Sherer says. On the other hand, warm and energetic colors — yellows, oranges, and reds — tend to work better for social areas in the home. They are "gathering colors, so they're good to put in spaces like dining rooms or kitchens, where people sit around the table and share stories, or cook and eat together," Sherer says.
Source: RealtorMagazine.com