My Offer Was Accepted—Now What?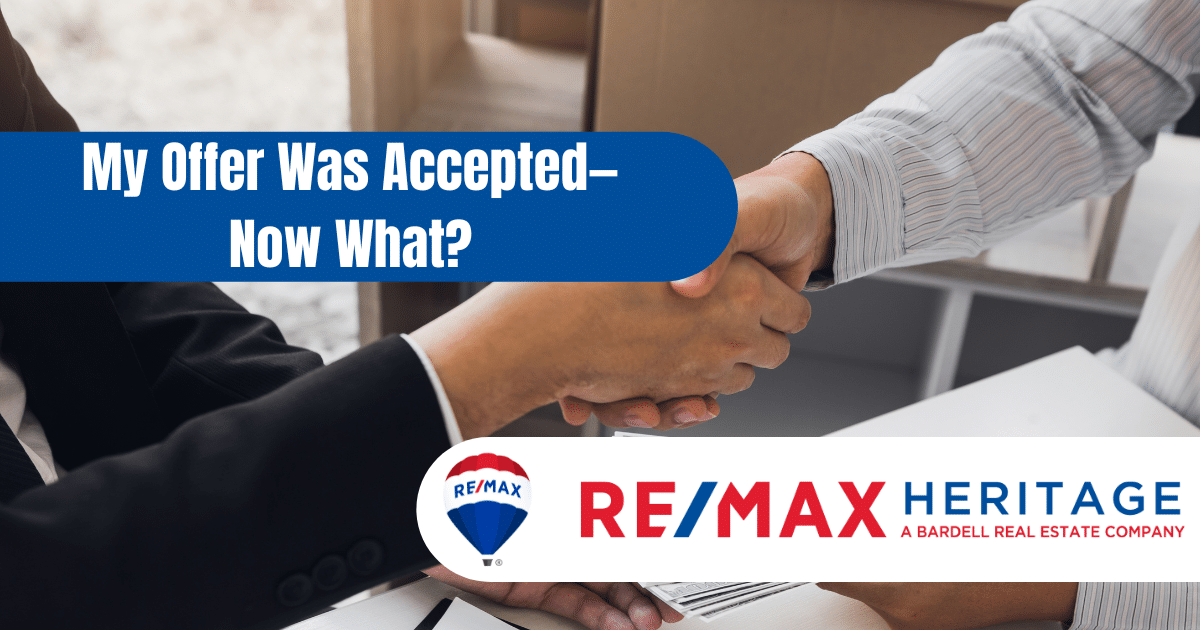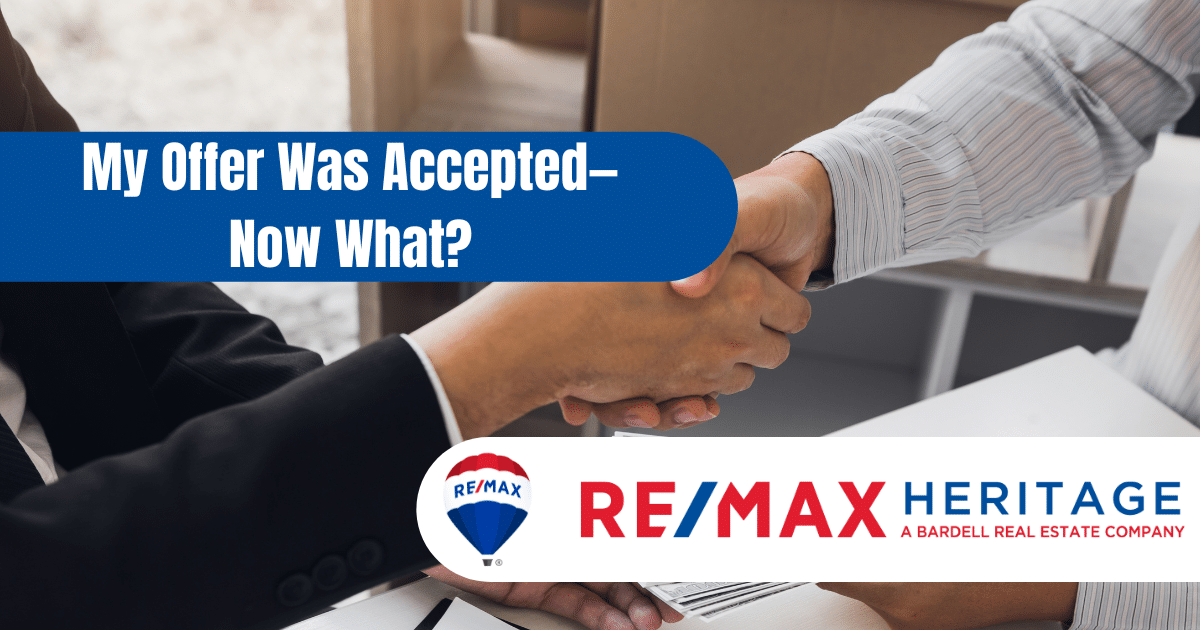 My Offer Was Accepted—Now What?
After celebrating the acceptance of your offer, there's still a lot more to do before you can step foot into your new home. Here's a breakdown of the next steps!
1. Apply for a loan
Unless you're making a cash payment, you'll need to apply for a mortgage loan. If you're already pre-approved, that's great. If not, meet with a few lenders and compare their loan options. Ask questions and be transparent about your financial situation.
2. Find a real estate agent
Connect with a local real estate agent who can provide guidance, answer your questions, and schedule home tours. And, here at Remax Heritage, we take pride in our team of highly skilled and knowledgeable real estate agents who specialize in the vibrant and diverse Central Orlando area. When it comes to buying or selling properties in this region, our agents are your trusted partners.
3. Home appraisal and inspection
Your lender will require a professional appraisal of the home. If the appraised value is lower than the purchase price, you may need to adjust your down payment or negotiate with the seller. Additionally, it's recommended to get a home inspection even if you're not getting a loan. Review the inspection report with the inspector to understand any issues and their estimated costs. Consider getting your home checked for radon and pests as well.
4. Obtain home insurance
Find suitable homeowners insurance and ensure it's in place before closing. Depending on your location, you may need additional coverage like flood insurance. Shop around for the best rates and provide proof of insurance to your lender.
5. Prepare your funds
Ensure the necessary funds for closing costs and reserves are easily accessible. If you need to withdraw money from an investment account, do it promptly and keep the transaction records as proof for your lender.
6. Final walk-through
Conduct a final walk-through of the property 48 hours before closing. Verify that everything is as agreed upon in the contract and assess the condition of the home for any new damages. If you notice any discrepancies, you may postpone the closing to allow the seller time to address the issues.
7. Closing
On this day, you'll sign the mortgage documents and officially become the owner of the property. Typically, your real estate agent, the seller, their agent, the closing officer, and the mortgage broker will be present. Bring your identification and a cashier's check to cover the closing costs. Make sure to discuss the specifics of the closing with your real estate agent, including any requirements for your spouse's presence and signature.
Experts in Residential Real Estate in Orlando
If you are BUYING or SELLING real estate it's quiet often the single most important financial decision you make. For the last 30 years we have helped clients buying and selling property in Orlando and the surrounding areas. Put simply, this means the knowledge and expertise accumulated over this time ensures our clients get the best representation possible.
Our experienced agents will help and guide you through the entire process providing valuable support every step of the way.
Ready to make a Move?
Bardell Real Estate are the experts in helping you with your selling, buying or renting needs near Orlando, Florida. Make your Disney area experience a forever memorable one. Call us now to speak to a real estate agent.