Most Baby Boomers Say 'We're Not Moving'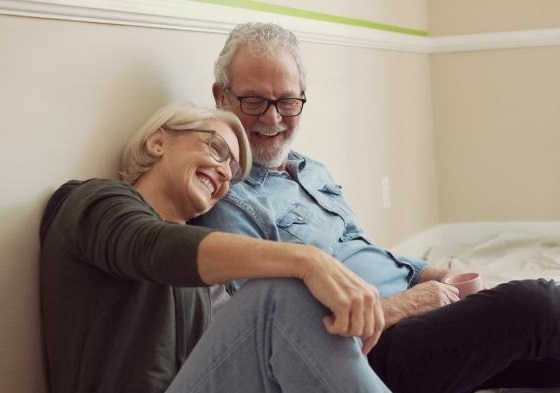 Most Baby Boomers Say 'We're Not Moving'
2 out of 3 (66%) adults 55 and older plan to stay in their current homes in a break from their parents who largely downsized or moved to adult communities.
WASHINGTON – Baby boomers hold the majority of real estate wealth in the U.S., and two out of three don't plan to give that up. As they age, more plan to stay put in their current homes, with 66% of adults aged 55 and older saying they expect to age in place, according to a Freddie Mac survey.
However, non-moving boomers could exacerbate the housing supply shortage, which has dropped to record lows over the past two years.
It's also a generational change. Unlike many of their parents, baby boomers are veering from traditional patterns of selling later in life and downsizing to a smaller home or moving to assisted living.
Thanks to rapidly rising home values, boomers' financial gains over the past five years may better equip them to stay in place, too, the survey says.
Still, baby boomers acknowledge that their home will require some renovations to make the space more appropriate for aging in place. But they feel confident that their personal savings and long-term retirement and investment accounts will allow them to afford to do so.
A 2021 survey conducted by AARP found that many homeowners would need to modify their current home so they or a loved one could live there:
79% say they need to modify bathrooms with grab bars or no-step showers

71% say their home has inside and outside accessibility issues

61% say they need an emergency response system

48% say they need smart-home devices like a voice-activated home assistant or a doorbell camera
Over the next two decades, the number of households headed by people aged 65 and older is expected to increase from 34 million to 48 million, according to Urban Institute data.
Source: "Majority of Aging Adults Likely to Age in Place," Freddie Mac (May 23, 2022)
© Copyright 2022 INFORMATION INC., Bethesda, MD (301) 215-4688
Ready to make a Move?
Bardell Real Estate are the experts in helping you with your selling, buying or renting needs near Orlando, Florida. Make your Disney area experience a forever memorable one. Call us now to speak to a real estate agent.