Mortgage rates drop by largest amount in 41 years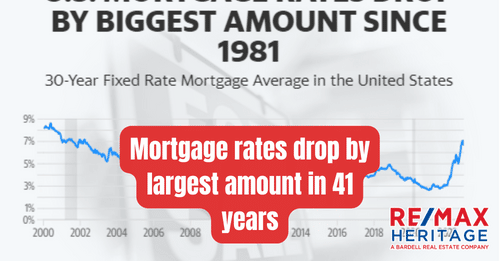 Mortgage rates plunged by nearly a half-percent this week, marking the largest week-over-week decline since November 1981.
The rate on the average 30-year fixed mortgage fell to 6.61% from 7.08% the week prior, according to Freddie Mac, which this week changed its methodology calculating rates. The drop follows a sharp decline in the yield on the 10-year Treasury last week after a government showed inflation cooled last month.
The sudden decrease gave price-strained homebuyers and sellers still in the market an inkling of relief, boosting activity in the otherwise sluggish market.
"The drop in rates incentivized buyers to rush and try to lock rates this weekend, the difference in demand was significant," Adriana Perezchica, president of Via Real Estate, told Yahoo Money. "Until recently, buyer demand had weakened as borrowers have had a hard time keeping up with higher rates and home prices. We don't know how long this dip in rates will last…and buyers are absolutely racing to lock a rate."
This week's results also debuts Freddie Mac's revised methodology, which now collects real-time rates based on loan applications submitted to its automated underwriting system. The new approach has an average difference of less than 10 basis points.
​​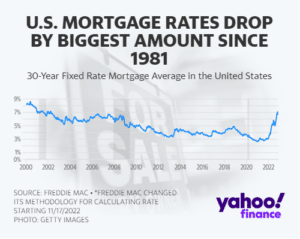 Ready to make a Move?
Bardell Real Estate are the experts in helping you with your selling, buying or renting needs near Orlando, Florida. Make your Disney area experience a forever memorable one. Call us now to speak to a real estate agent.