Mortgage Application Marketplace
Obtaining a mortgage should be easier than ever with the way technology has improved. There is such a thing called a Mortgage Marketplace that allows home buyers a transparent way of viewing different financing options and submitteding a mortgage application. Don't wait to find out the important details! One of our experienced agents will be happy to find the right home with the right mortgage, contact us today!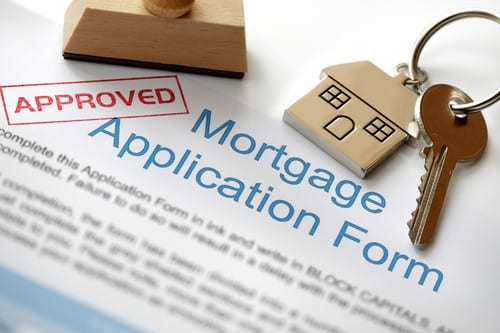 NEW YORK – May 10, 2017 – If you're looking for a mortgage, there's one less reason to walk into a bank these days. Alternative mortgage lenders "non-bank companies without customer deposits" are transforming the mortgage industry. Their goal: to offer mortgage rate transparency and help you complete the home loan process quickly, efficiently and mostly (if not completely) online.
The biggest banks, once major players in the $1.5 trillion mortgage industry, have backed away from a large portion of the business, citing low profit margins and high legal risks. It's a result of the enhanced regulatory environment that followed the 2008 housing meltdown.
A number of new players jumped into the void – alternative lenders testing new business models and leveraging technology to improve the process of getting a home loan or mortgage refinance:
Marketplaces and brokers assist potential borrowers shopping for mortgages and the best mortgage rates.
Online mortgage lenders seek to shorten the home loan process.
Non-bank lenders offer solutions to credit-challenged consumers.
But the structure and capabilities of these alternative lenders vary widely. Here's how to navigate the field.
Marketplaces and brokers are mortgage middlemen
The easiest way for tech startups to enter the mortgage market is by serving as a middleman. So that's what you'll encounter most in your search for an online mortgage.
Mortgage marketplaces, like LendingTree, Mortgage Hippo, Zillow and eLoan, are lead generators for loan originators. Here's how that works: Their mortgage rate algorithms take your basic application info and present you a roster of potential lenders. You choose one, or several, of the rate options, and the referring marketplace site receives a fee for the lead. You then complete the process with the lender.
Online mortgage brokers offer another twist on the process. Companies like Sindeo provide a concierge service, with advisors guiding you through the home loan selection process. It's more of a hands-on process, in which the broker works closely with you and the lender to complete your loan package.
Online alternative mortgage lenders streamline the process
Alternative lenders are online mortgage originators that are becoming more of a force in the industry. In fact, the largest of them, Quicken Loans, has become one of the largest mortgage lenders in the country. And the company is looking to become even more entrenched with its recent introduction of a 'Rocket Mortgage' service, promising full mortgage or refinance approvals online in as little as eight minutes.
That kind of near real-time approval is an example of how radically the mortgage process is changing. Next-gen lenders strip away layers of delays built into the old system by using automated loan-decision algorithms, electronic document gathering and secure online communications.
Seeing an opportunity to shave off a sliver of the monumental home loan market, new players are making a move to mortgages. Online student-loan refinance service SoFi now offers mortgage loans. And in just five years, Loan Depot has grown to 5,000 employees, offering mortgages as well as consumer loans to residents in all 50 states.
Another example is Lenda, a recent addition to the home loan landscape, which so far serves only a limited number of states but is a direct online lender offering purchase and refinance loans.
Non-bank alternative lenders cater to those with less-than-perfect credit
In some ways, the mortgage industry is coming full circle, back to where it started. Wells Fargo, JPMorgan Chase, Bank of America and other huge lenders "battered by Justice Department fines, federal lawsuits and growing regulation as a result of the housing crisis" are shying away from mortgage lending, especially FHA loans, which have long catered to first-time homebuyers and borrowers with lower credit scores. As more of the large, national banks move to lending only to the most-qualified borrowers, community home lenders are filling the void.
Non-bank lenders are much like the original mortgage bankers; many are locally owned and family-run businesses serving their hometowns. These smaller lenders often face fewer federal regulations and still welcome borrowers with less-than-perfect credit, and they have bolstered the FHA-backed lending that big banks have been avoiding.
Credit unions also play a growing role. They originated more than 8 percent of U.S. mortgages in 2015, nearly double their amount in 2010, according to the CUNA Mutual Group.
There are non-bank mortgage lenders with national footprints, such as PennyMac, but just like their local counterparts, they are built more for phone and face-to-face transactions than for a strictly online loan process.
You have more mortgage options than ever
Alternative mortgage lenders now account for almost half (45 percent) of all home loans, according to the Federal Reserve "the largest share in 20 years. These originators are transforming the mortgage loan process with faster approvals plus online application and document processing, and they are powering a more competitive market.
But getting a mortgage online is not always strictly a keyboard- or smartphone-only transaction. While the paperwork process is moving more and more to e-documents, with some online services you'll still have to visit a closing attorney or notary to finalize the loan.
Choosing whether to go with a mortgage middleman or a direct lender is a personal choice, based on your comfort and familiarity with the home loan process and how much guidance and advice you prefer.
But it's empowering to know that when it comes to financing a home, you have more options than ever.
Copyright © 2017 The Steuben Courier Advocate, Hal M. Bundrick, CFP. All rights reserved. Hal Bundrick is a staff writer at NerdWallet, a personal finance website.