Median Prices Up in February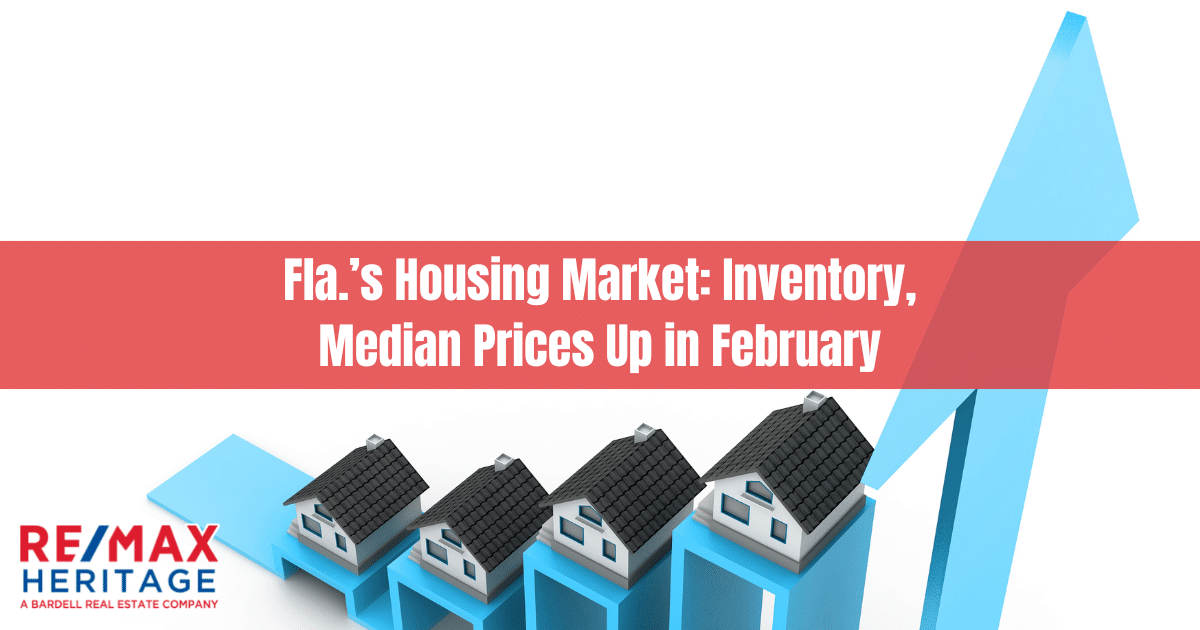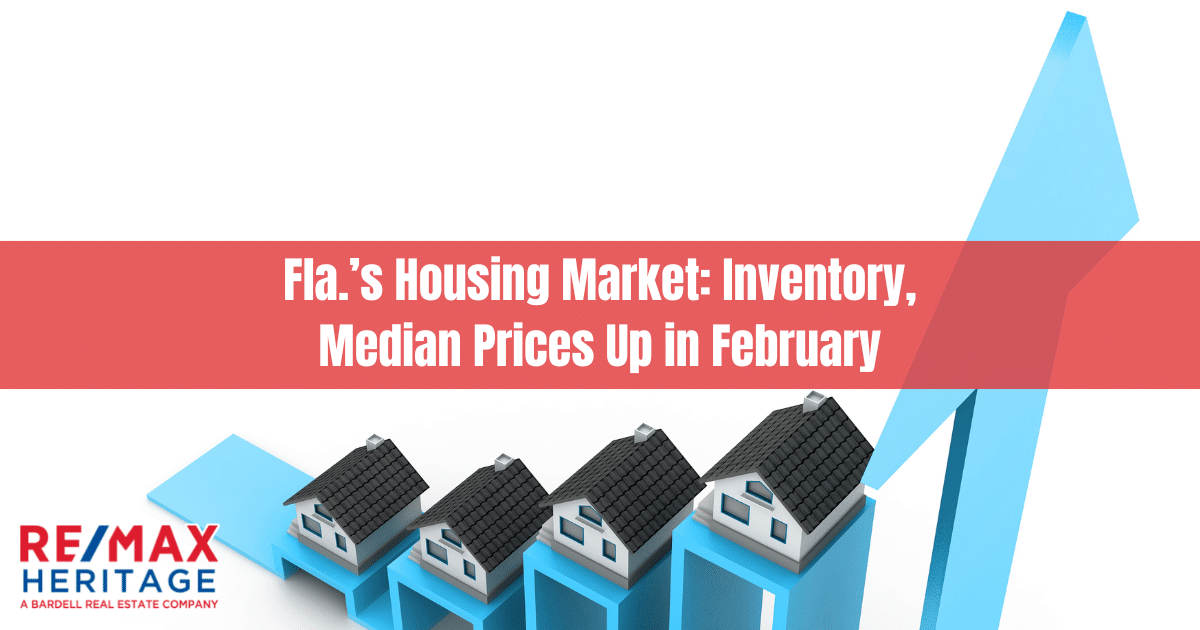 Fla.'s Housing Market: Inventory, Median Prices Up in February
ORLANDO, Fla. – Florida's housing market in February continued to show increasing inventory (active listings) and higher median prices compared to a year ago, according to Florida Realtors®' latest housing data.
Still, economic uncertainty, inflation and interest rates fluctuating above 6% impacted the state's housing sector. Closed sales of single-family homes statewide last month totaled 18,627, down 21.3% year-over-year, while existing condo-townhouse sales totaled 7,665, down 30.2% from February 2022, according to data from Florida Realtors Research Department in partnership with local Realtor boards/associations. Closed sales may occur from 30- to 90-plus days after sales contracts are written.
"The 30-year fixed mortgage rate was in the 6- to 6.5% range for much of January, which helped spur some renewed activity in the existing home sales market," said Florida Realtors Chief Economist Dr. Brad O'Connor. "While closed sales were still down substantially year over year, the numbers for February were much more favorable than what we saw in January.
"One area where we worsened compared to last month, however, was in new listings. The last time there were this few new listings in the month of February was in 2013, in both property type categories. This lack of new listings kept inventories from expanding much at all. Single-family inventory actually declined month-over-month though it was still higher year-over-year."
In February, the statewide median sales price for single-family existing homes was $395,000, up 3.5% from the previous year; for condo-townhouse units, it was $315,000, up 8.6% over February 2022. The median is the midpoint; half the homes sold for more, half for less.
"The supply of for-sale homes is slowly building, which is easing inventory constraints in many markets across the state," said 2023 Florida Realtors® President G. Mike McGraw, a broker-associate with RE/MAX Central Realty in Apopka. "As more inventory becomes available, it will begin to ease some of the pressure on home prices – and that helps buyers dealing with higher interest rates and affordability challenges.
"Working with a local Realtor means consumers have an expert guide who can help them understand the complex and emotional process of buying or selling a home."
Statewide inventory in February was higher than a year ago for both existing single-family homes, increasing by 131.4%, and for condo-townhouse units, up 106%. The supply of single-family existing homes was at a 2.7-months' supply while existing condo-townhouse properties were at a 3.2-months' supply last month.
Ready to make a Move?
Bardell Real Estate are the experts in helping you with your selling, buying or renting needs near Orlando, Florida. Make your Disney area experience a forever memorable one. Call us now to speak to a real estate agent.