Lower Mortgage Rates for Homebuyers—or a Temporary Reprieve?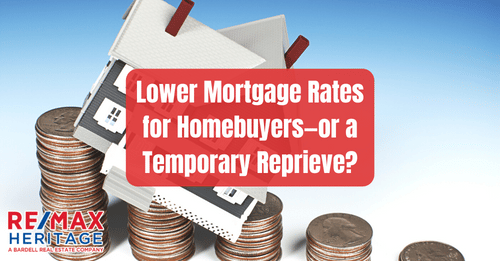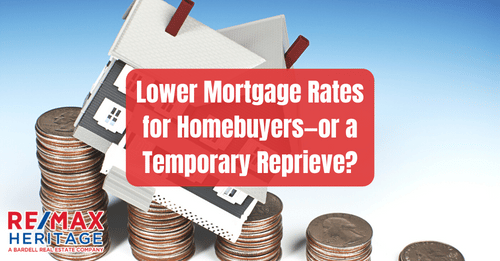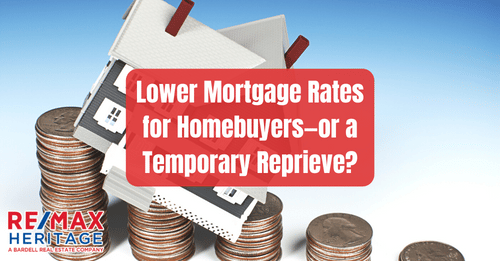 Lower Mortgage Rates for Homebuyers—or a Temporary Reprieve?
The drumroll of bad tidings in the housing market was interrupted last week by a glimmer of good news. Finally.
Soaring mortgage interest rates, which have caused deep financial pain for many homebuyers and led to a freeze in the housing market, dropped by about half of a percentage point last week. They fell from above 7% to 6.6% for 30-year fixed-rate loans in the week ending Nov. 17, according to Freddie Mac.
Buyers shouldn't celebrate just yet, though.
Many real estate experts believe the lower rates are a temporary reprieve, not a sign that rates will go back to the 2% and 3% ranges seen last year. In fact, many anticipate rates will return to around 7% this year.
But the good times aren't likely to last for long, he says. "I still expect rates to potentially move back toward 7% in the next few weeks."
The respite in rates will save buyers about $100 a month on their mortgage payments—and nearly $48,000 in interest over the life of a 30-year fixed-rate loan. (This assumes they put down 20% on a median-priced home of $425,000, not including taxes and insurance.) While that's encouraging for buyers who have grappled with how to make the math of homeownership pencil out, prices are still high and rates haven't cooled enough to make much of a dent.
But most experts believe the big increases in mortgage rates, which have more than doubled in the past year, are in the rearview. While they expect rates will fluctuate a bit, they predict mortgage rates will stay in the 7% range, but won't go as far as 8%.
Why did mortgage rates fall?
Mortgage rates rise and fall for a variety of complex—and often competing—financial reasons.
As the Federal Reserve has raised its interest rates to combat inflation, mortgage rates have similarly shot up. Since inflation is still high, rates are expected to remain elevated as well.
However, there are signs that inflation could be tapering off. The Fed scored a win earlier this month when the October inflation report was released. Inflation began to cool in earnest, going from a high of 9.1% year over year in June to 7.7% in October.
That cheered investors, who also play a big part in determining the direction of mortgage rates through the mortgage bond market. Lenders typically bundle up mortgages they make and then sell them to investors to free up more cash to make new loans.
When inflation is high, investors seek higher returns on their purchases of mortgage-backed securities, aka mortgage bonds, in the form of higher mortgage rates. Since inflation appears to be responding to the Fed's actions, they're hopeful that the Fed will slow its rate increases. So there isn't as much pressure on rates to stay high.
The problem with higher mortgage rates
Higher mortgage rates have essentially frozen the housing market.
Coupled with still-high home prices, many who had planned to purchase their first homes can no longer qualify for loans. Others have been forced to cut their homebuying budgets drastically. Despite home prices beginning to fall, they would need to plummet dramatically to outweigh the higher rates. So even though there are many who would like to become homeowners, they can no longer afford to do so. So home sales have dropped.
The number of homes for sale is also still critically low. Builders worried they won't find buyers for their residences are slowing the pace of construction. And sellers, most of whom are also buyers, are reluctant to give up their low mortgage rates to buy a home with a new loan with a higher rate.
And as high as mortgage rates are today, they're still substantially lower than they have been. In 1981, rates peaked when they briefly topped 18.5% for a 30-year fixed-rate loan.
Experts in Residential Real Estate in Orlando
If you are buying or selling real estate it's quiet often the single most important financial decision you make. For the last 30 years we have helped clients buying and selling property in Orlando and the surrounding areas. Put simply, this means the knowledge and expertise accumulated over this time ensures our clients get the best representation possible.
Our experienced agents will help and guide you through the entire process providing valuable support every step of the way.
Ready to make a Move?
Bardell Real Estate are the experts in helping you with your selling, buying or renting needs near Orlando, Florida. Make your Disney area experience a forever memorable one. Call us now to speak to a real estate agent.