Our office is located on Hwy 192 just five miles from Disney World in the heart of "short term rental country"
The area itself is known as "Four Corners" as the counties of Polk, Osceola, Lake and Orange meet together to create one of the worlds most dynamic real estate markets.
We are on the south side of Highway 192 located just one mile from the junction with HWY 27 in the center of Four Corners. Click the image below for driving directions or use the interactive Google Map to take a virtual drive up to our office – we look forward to meeting with you!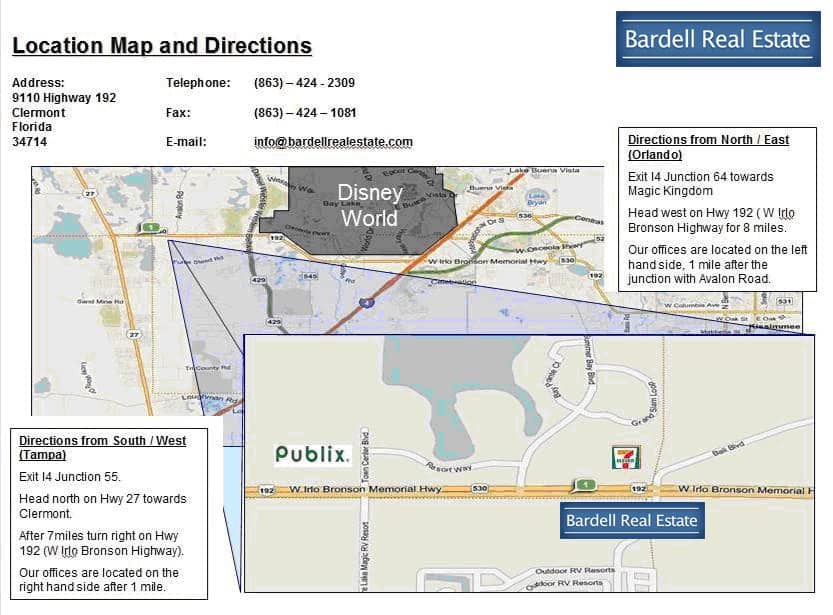 [googlemap width="0″ height="400″ address="9110 US HWY 192, Clermont, Florida 34714″ latitude="28.346415″ longitude="-81.657913″ zoom="13″ marker="true" html="" controls="true" doubleclickzoom="true" maptype="G_NORMAL_MAP" align="left" ]