Landlord's Guide to Single-Family Rentals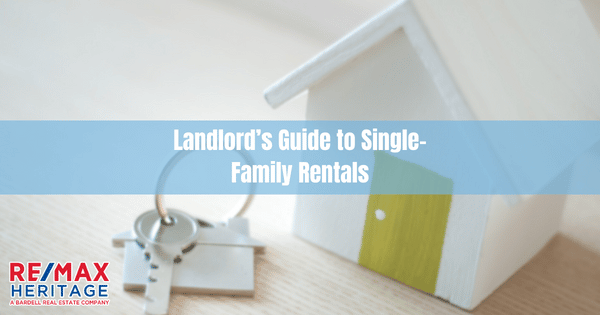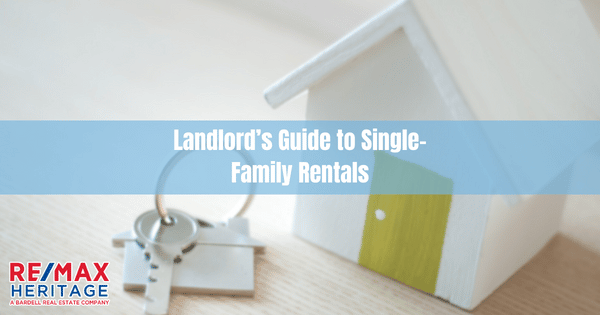 Landlord's Guide to Single-Family Rentals
Single-family homes often serve as primary residences, but more and more landlords are renting out their houses to keep properties they're not ready to sell. This can also be a great way to generate passive income with a property you already own, as opposed to buying an additional property to rent out.
Keep reading to learn more about single-family rentals and what tools can help you manage your rental properties like a pro.
What Is a Single-Family Home?
Single-family homes can be a detached home that doesn't share any walls with another residence or attached dwelling that are separated by a ground-to-roof wall. The property owner typically owns the entire property and the land, while those with condominiums (or condos) only own the interior of an individual unit and share common areas with other members of the association.
Single-family homes also don't share utilities with others and are responsible for all costs associated with the property.
The Pros and Cons of Single-Family Rentals
With more tenants preferring single-family homes to traditional apartments, it's easy to see the value they provide to landlords. But before renting it out to tenants, here are the pros and cons to be aware of.
Pros of Single-Family Rentals
More space: With rising rent prices, more tenants are willing to

sacrifice location and popular amenities

 

for more affordable options that offer space. The amount of space single-family homes offer can increase your chances of filling vacant properties faster, especially with a competitive rent price.
More privacy: Single-family rentals offer tenants more privacy and remove the chance of dealing with other tenants.
Fewer rules: Most rentals in multifamily properties can have additional rules tenants must follow outside the landlord's rules. Renting out a single-family home gives landlords more flexibility on deciding what is (and isn't) allowed.
Cons of Single-Family Rentals
Higher purchase price: If you don't currently own a single-family home, you may have to pay a higher purchase price, down payment, and closing costs than with a condo.
More financial responsibility: Since a single-family home is considered a stand-alone property, the owner handles all financial obligations. Examples of

costs to cover

 

are property taxes, homeowners association (HOA) fees (if applicable), utilities, maintenance, home improvements, and so on.
The sole responsibility for maintenance: With a single-family home, you cannot rely on on-site staff to help tenants with maintenance requests. You will be responsible for finding and hiring contractors to help with other maintenance, which can add to operating costs.
Are Single-Family Homes a Good Rental Investment?
Single-family homes can be a great rental investment when priced fairly and competitively. Renting out a single-family home is also ideal if you're planning to move out of your primary residence but want to keep the property instead of selling.
But with any investment, analyze a property's profitability to determine if you can generate a profit each month before committing to renting it out. To do this, you can look at important factors such as the neighborhood, property taxes, average rents, and property history before finding tenants.
Are Single-Family Homes Better Investments Than Multifamily?
While it's true that both single-family homes and multifamily properties offer a great return on investment (ROI), determining which option is best for you depends on several factors.
Local rental demand: Cities can vary on rental demand and the type of rentals tenants are looking for. Some areas may have a higher demand for condos and apartments in multifamily properties, while others prefer single-family homes like detached houses or townhouses.
Rent price: Generally, you can charge more for rentals in high-rise to mid-rise buildings since they offer additional amenities that increase the property value. On the other hand, single-family homes tend to have a more affordable price that can make it easier to attracttenants in your area looking to save on rent.
Vacancy rates: Depending on rental demand, there's a chance one type of property can require more time to fill than another. If you find other landlords needing more time to fill a single-family home than a condo in a multifamily home, this is something to consider when determining which type of property to rent.
Do You Need to Hire a Property Manager to Manage a Single-Family Home?
You can hire a property manager to help manage your property for you or use a property management software platform to streamline the process for less money. Property managers can charge anywhere from 8% to 12% of the monthly rent price, not including additional fees they may charge for one-off tasks.
Looking for rental services in Orlando – we , at Remax Heritage Bardell Real Estate, can help. We work with our Owners and tenants as individuals and never under estimate what it takes to keep you happy with your choice of Management Company.
By doing our due diligence with our clients, tenants, and vendors we create a service that exceeds expectations and generates positive referrals. Click one of the buttons below and start your journey with a Residential Property Management company that really cares.
Where to Find Single-Family Homes to Buy
With so many house hunting websites apps, you may wonder which is best for finding available single-family homes. Some options to explore are Realtor.com®, Zillow, Homefinder.com, Redfin, Trulia, Homes.com, Estately, and ForSaleByOwner.com.
We specialise in the residential real estate market in the Orlando area. When you are searching for your new home finding the right real estate agent is key and local knowledge is essential. Relocating from out of state, moving within the Orlando area or emigrating from another country you need to work with an agent that knows the local markets and is committed to delivering nothing but first class service and advice each and every day.
Call us today to speak to one of our real estate or property management professionals today! 863-424-2309
Ready to make a Move?
Bardell Real Estate are the experts in helping you with your selling, buying or renting needs near Orlando, Florida. Make your Disney area experience a forever memorable one. Call us now to speak to a real estate agent.